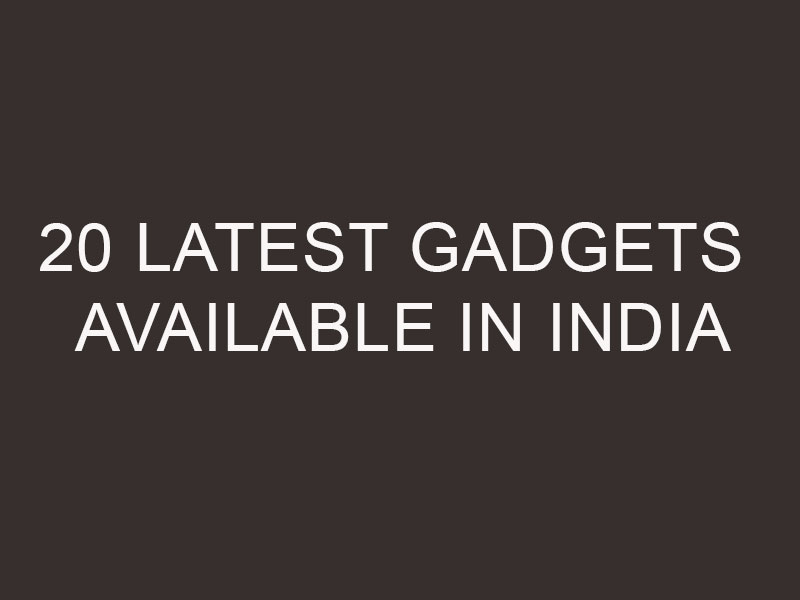 Do you love buying gadgets? Do you love playing with the latest technology? If yes, then here is the list of 20 latest gadgets available in India that every tech-savvy is craving for.
Moto X Force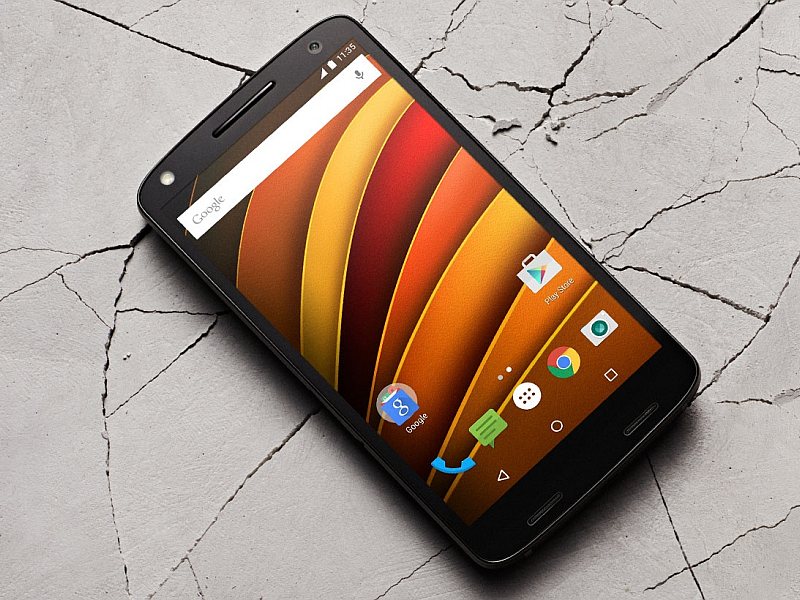 Motorola launched the most awaited smartphone Moto X Force in India. The shatterproof display has been used in the smartphone. The smartphone has 5.4-inch HD display which is powered by Moto Shatter-Shield technology. It runs on the Android 5.1 lollipop technology which can be upgraded to Android 6.0 Marshmallow. The smartphone comes with the 5 MP front camera and 21 MP read camera along with 3760 mAh battery.
ALSO CHECK: "Special Offers on Hosting and Domain"
Samsung Galaxy A5 and A7
Samsung launched the most awaited Galaxy A5 and Galaxy A7 at the Samsung forum event held in Kuala Lumpur. Both of these phones are exclusively available at Snapdeal since 15 February. Samsung Galaxy A7 comes with 5.5-inch FHD AMOLED display whereas Galaxy A5 comes with 5.2-inch FHD AMOLED display. Both of them are powered by Snapdragon 615 SoC and 3 GB RAM. Samsung Galaxy A7 comes with 16 GB of internal storage which can be expanded to 128 GB via SD card.
Samsung Galaxy A7 comes with 13 MP primary camera along with f/1.7 aperture and a 5MP secondary camera. Galaxy A7 includes 3300 mAh battery whereas A5 supports 2900 mAh battery. Most of the other specifications are same for both the models except processor and RAM. Galaxy A5 comes with 2GB RAM and 1.6GHz octa-core processor. Both of the models support fingerprint reader.
Asus Zenfone Zoom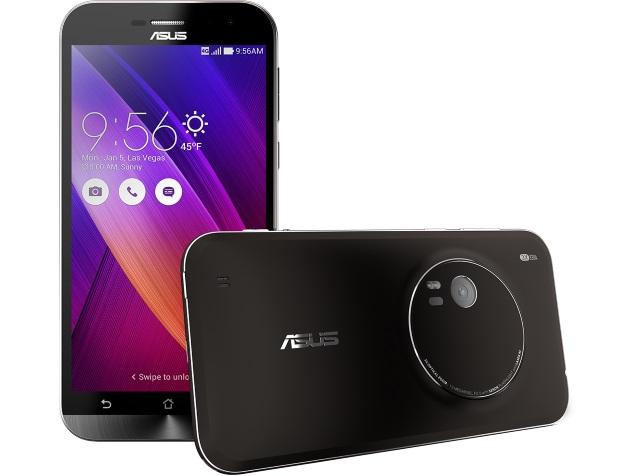 Taiwan based smartphone making company Asus has launched its new camera focused Zenfone. The smartphone comes with the 5.5-inch display protected with Gorilla Glass 4 and powered by 2.3 GHz quad-core processor. It comes with the 4GB RAM and two variants – one of 128GB and other of 64GB. Both of these support microSD cards of 128 GB.
Asus Zenfone Zoom comes with 3,000 mAh battery. It includes 13MP primary camera and 5MP secondary camera. The smartphone supports Android 5.1 lollipop system along with it includes 3G, 4G LTE, Wi-Fi, GPS, Bluetooth and NFC for connectivity.
BlackBerry Priv
BlackBerry launched its first smartphone in the Indian market. BlackBerry Priv comes with 5.4-inch QHD display which runs on Android 5.1. The smartphone is powered by 1.8 GHz dual-core Qualcomm Snapdragon 808 processor which is supported by 3GB RAM and 32 GB internal storage. It comes with the 18MP primary camera and 2MP secondary camera with 3,410 mAh battery. It is available at Rs 62,990.
Gionee Marathon M5 Mini
Gionee recently launched a new member in its big battery smartphone series. Gionee Marathon M5 mini comes with 4,000 mAh battery along with 5-inch HD display. The smartphone runs on 5.1 lollipops along with 1.3GHz quad-core MediaTek MT6735 64-bit processor supported by 2GB RAM and 16GB internal storage. It includes an 8MP camera with flash.
HTC Desire 626
HTC recently launched its budget smartphone Desire 626 dual sim. It supports 1280×720 pixels resolution with 5-inch HD display which runs on Android 5.1 lollipop OS. Desire 626 is powered by a 1.7GHz Octa-Core MediaTek MT6752 processor which is supported by 2GB RAM and 16GB internal storage which can be expanded to 128GB using a microSD card. The smartphone supports 13MP primary camera with LED flash and 5MP secondary camera.
Oppo F1
Smartphone making company from China recently launched its budget smartphone F1 in the Indian market at price of Rs 15,990. It consists of a 13MP primary camera and 8MP secondary camera. It comes with 5-inch HD display with 1280×720 pixels resolution supported with Corning Gorilla Glass 4. Forgiving a premium look to the smartphone its metal body is coated with Zircon sand surface. It supports 3G, 4G LTE, Bluetooth, GPS, Wi-Fi. It comes with the 2,500 mAh battery.
Huawei Honor 5x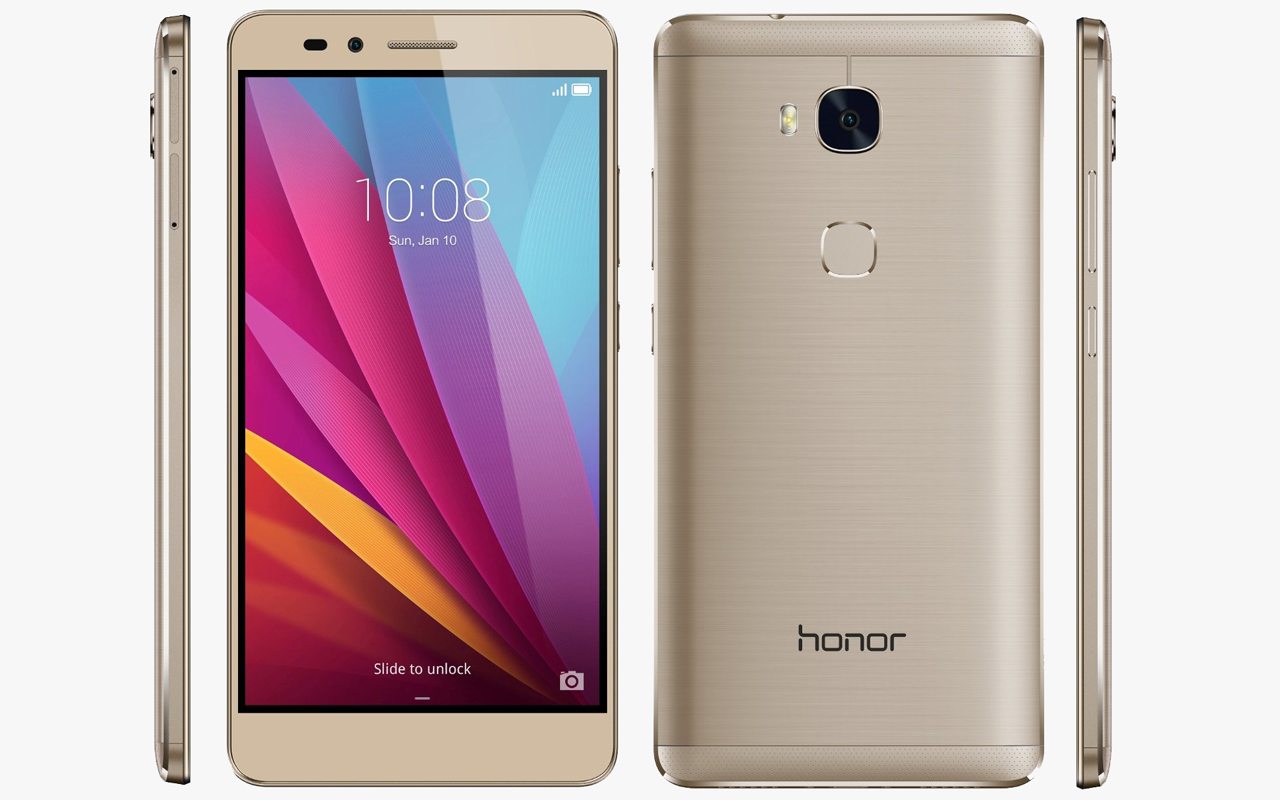 With the extreme success of Honor 4x, Huawei launched Honor 5x which includes better build quality and hardware. It consists of a complete metal body with a fingerprint sensor. The smartphone comes with 5.5-inch full HD display with Android 5.1. Along with these good features, you will get Snapdragon 616 processor, 2GB RAM, 3000 mAh battery and 16GB internal storage.
Some of the other features include a 13MP rear camera and 5MP front camera with dual sim capacity. It supports 4G and stereo speakers with DTS audio. One of the most useful features of honor 5x is fingerprint sensor on the back which is powered by biometric technology and claims 0.5-second unlocking time.
Lenovo Yoga Tab Pro 3
Lenovo Yoga Tab Pro 3 tablet includes a built-in projector which is placed on a rotatable hinge. The tablet includes HD display and runs on Android OS 5.1 Lollipop. It is powered by 2.24GHz quad-core Intel Atom x 5-Z8500 processor which is supported with 2GB RAM and it supports microSD card and sim support.
It comes with 10,200mAh battery that can stand by 49 days and 18 hours on a single charge. Even after so much functionality weighing 666gm that supports the 13MP auto-focus rear camera and 5MP front camera. In terms of connectivity, it supports Wi-Fi 802.11 a/b/g/n/ac and Bluetooth v4.0.
Lenovo Yoga 900 convertible laptop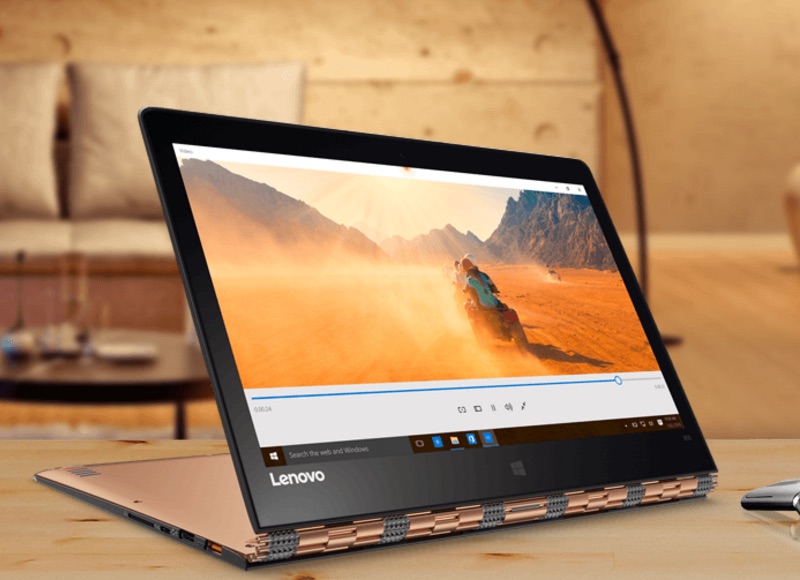 Lenovo Yoga 900's highlight is the hinge that allows its screen to flip around a full 360 degrees. The two-in-one packs come with 8GB RAM, Intel HD Graphics 520, 6th-generation Intel Core i7-6500U processor, 512GB SSD storage.
The Lenovo hybrid features a 13.3-inch QHD+ (3200×1800) LED glossy multi-touch display and 1MP 720p HD CMOS camera. It runs on Windows 10 and comes with a battery life of up to 9 hours with video playback, as per the company.
Fitbit Alta
Fitbit recently launched its latest activity tracker Alta priced at 12,999. The stylish device will be available on Amazon from mid-March onwards. Fitbit Alta tracks their daily activities like running, walking, sleep and exercise.
It also has the Reminder to Move feature which nudging users to stay active throughout the day for better health, while providing visual feedback on their progress and keeping connected with the smart notifications.
Alta also provides call, text and calendar notifications right on the wrist when user's phone is nearby through on-screen messages and a gentle vibrating alert. The device offers up to 5 days battery life on a single charge, according to the company. Alta is compatible with over 200 Android, iOS and Windows mobile devices and computers.
Asus Transformer Book T100HA
Asus' latest 2-in-1 convertible is priced at Rs 23,990 and it runs on Windows 10 with Cortana Digital Assistant, Continuum mode, and Microsoft Office Mobile.
The convertible features a 10.1-inch display and is powered by an Intel quad-core Atom Z8500 processor paired with 2GB of RAM and 64GB of internal storage. The laptop comes equipped with a 5MP rear camera and a 2MP front-facing camera to facilitate video calling.
The Asus Transformer Book T100HA offers WiFi, Bluetooth, USB 2.0 slot, USB 3.1 Type C, 1 Micro USB 2.0 and a micro HDMI port as connectivity options. It is optimized to deliver 12 hours of work or play on a single charge, it is power packed with a fast charge technology and is also compatible with USB power banks such as the ASUS ZenPower.
Intex LED TV-3215 and LED TV-3213
Intex recently launched two new LED TVs. Intex LED TV-3215 sports Full HD (1920x1080p) resolution, has 178-degree viewing angle and is priced at Rs 27,999, while the LED TV-3213 has HD display resolution (1366×768), 176-degree viewing angle and costs Rs 27,999.
Both models are equipped with the Eye Safe T-Matrix technology to eliminate time lag and have a response time of 8ms to prevent blurry images. The LED TVs are beautifully crafted with two built-in speakers producing the balanced sound of 10W*2 over a wide area coupled with digital noise filter. Intex has used a Power Saving feature to reduce energy consumption.
Connectivity options in the two new Intex LED TVs to include RF (1), HDMI (2), AV in (1), AV out (1), PC audio input minijack (1), USB (2); VGA (1) and earphone out (1) jack. Both models sport two 10 Watt speakers.
HP Stream Mini
After releasing the HP Stream 11 — a Web-friendly Chromebook competitor that delivered Windows 8.1 for less than $200 — HP is bringing a similar concept to the mini PC. The $179 HP Stream Mini Desktop 200-010 is an ultra-affordable Windows desktop, offering enough performance for Web surfing and media streaming within a cute and compact package that you can take anywhere. The Stream Mini's included mouse, keyboard and 200GB of cloud storage make it an excellent value for a base-level Windows experience, though those looking to do more-intensive tasks should look elsewhere.
Toshiba Portege Z20t
Has the Surface killer arrived? Toshiba's Portege Z20t seems set on earning that title, featuring a sleek and sturdy design, a rich full-HD display and a detachable keyboard dock that gives the PC close to 15 hours of battery life. Packing a reliable Core M power and not one, but two included styluses for getting work done, this robust Windows hybrid can handle just about any task. But with a premium price tag ($1,399 starting; $1,699 as reviewed), is it the best 2-in-1 available for your money?
Canon CS100 Media Station
The Canon Connect Station CS100 finally went from concept to reality at CES 2015. Canon originally showed the prototype device at Canon Expo 2010, a once-every-five-years event that showcases new technologies and upcoming concept designs. Now, nearly four-and-a-half years later, the Connect Station makes its debut. But is it too little too late?
Maybe. And maybe not. While we've seen numerous attempts at media stations and media streaming devices that connect to our televisions, the Connect Station one is the first to support wireless transfers using NFC as the hand-off mechanism. While the wireless connectivity may sound gimmicky, the truth is it's a highly useful feature that considerably opens up the appeal of the CS100.
Lenovo Vibe Band VB10
Lenovo, at the Consumer Electronics Show (CES 2015) in Las Vegas, has made its foray into the wearable space with the launch of a smartband dubbed the Vibe Band VB10. Priced at $89 (approximately Rs. 5,500), the Lenovo Vibe Band VB10 will be available beginning April.
The Lenovo Vibe Band VB10 features a curved 1.43-inch E-ink display with a resolution of 296×128 pixels. The smart band is compatible with any device running Android 4.4 and higher, and iOS devices say Lenovo.
Apart from being a fitness tracker (with an accelerometer to help track steps, calories, distance, sleep) the Vibe Band VB10 can also display instant notifications – for calls, SMS, Facebook, Twitter, and more – with the display space for up to 150 characters. Additionally, it includes the phone finder functionality and proximity reminder – which warns the user if the phone is too far away.
Lamborghini Tonino 88 Tauri
Tonino Lamborghini 88 Tauri smartphone was launched in December 2014. The phone comes with a 5.00-inch touchscreen display with a resolution of 1080 pixels by 1920 pixels
The Tonino Lamborghini 88 Tauri is powered by 2.3GHz quad-core Qualcomm Snapdragon 801 processor and it comes with 3GB of RAM. can be expanded up to 64GB via a microSD card. As far as the cameras are concerned, the Tonino Lamborghini 88 Tauri packs a 20-megapixel primary camera on the rear and an 8-megapixel front shooter for selfies.
The Tonino Lamborghini 88 Tauri runs Android 4.4 and is powered by a 3400mAh nonremovable battery. The Tonino Lamborghini 88 Tauri is a dual SIM (GSM and GSM) smartphone that accepts two Micro-SIM. Connectivity options include Wi-Fi, GPS, Bluetooth, 3G, 4G. Sensors on the phone include a Proximity sensor, Ambient light sensor, Accelerometer, and Gyroscope.
Garmin VivoFit 2
It's no secret that battery life in our gadgets isn't perfect. A majority of our smartphones, smartwatches and even activity trackers must be charged on a nightly basis or at least every few days. For once I would like to go on a long vacation and not have to pack a charger.
That's where the Garmin Vivofit 2 comes into play. I've been wearing the tracker for almost a month now and haven't charged it once. The Vivofit has a user-replaceable coin battery that doesn't need to charge and will last more than a year. But that's not all. The tracker can be worn in the shower and pool, offers personalized activity goals, and even has a nice big display to see all of your data.
The Vivofit 2 is available now for $100 in the US, £90 in the UK and AU$140 in Australia. That's really the highest price you would want to pay for a device that doesn't include anything extra, such as an optical heart-rate sensor or notifications from a smartphone. Those interested in heart-rate can opt for a bundle that includes an ANT+ chest strap, which can pair with the Vivofit 2. That bundle retails for $130 in the US, £120 in the UK and AU$170 in Australia.
LG Rollable OLED
Some of the coolest techs at CES isn't on the show floor for public display, and this year LG has something it is only showing to a select few journalists: A rollable OLED display.
Though videos showing varying iterations of LG's developing flexible OLED technology have surfaced over the last year or so, this is the first time LG has given journalists an up-close-and-personal demonstration of what can best be described as a rollable window into the future. The prototype display, which is the result of nearly 10 years of development, is now closer than ever to becoming an actual product. And as you can see in the video above, this new technology has the potential to revolutionize TVs, smartphones, and tablets.
The trick, LG tells us, was figuring out how to deposit its organic light emitting diodes on a plastic substrate rather than glass. The display manufacturer actually figured this out a few years ago and has already implemented it in some phones — the LG G Flex 2, for instance. But these current displays still require the protection of glass. Now LG has a version you can poke and prod to no ill effect, and that means that we could be rolling up our TVs and computer monitors, stuffing them in a backpack, and taking them wherever we please.