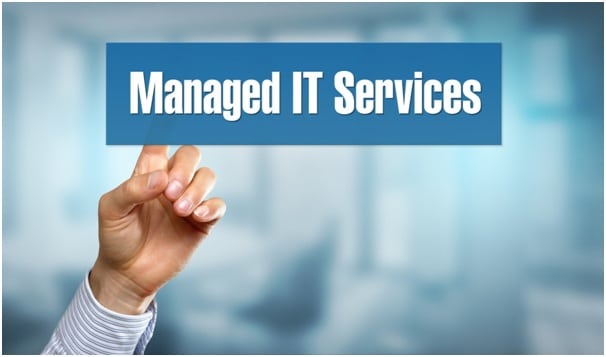 Are you an owner of one of the 30 million small businesses in the USA?
Many people have taken advantage of the positive economic conditions of the last decade to set up their own dream businesses.
However, in 2020, the coronavirus hit the headlines and world economies have never been the same since.
Now, you are no doubt looking to improve your efficiency in every way possible.
Have you thought about outsourcing some of your businesses to outside companies?
Did you know, for example, that managed IT service providers can save you time, money, and stress?
Why not check out our in-depth article to see what managed IT service providers can do for you?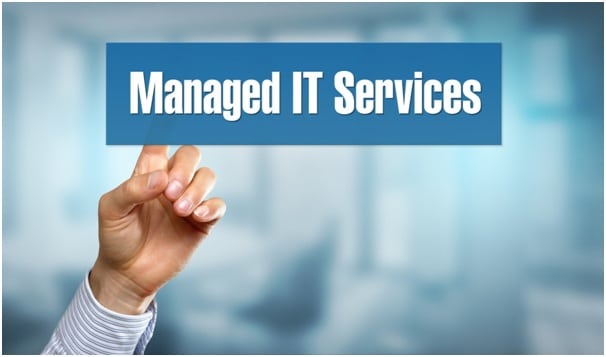 1. Increase Productivity
As a business manager, you are constantly looking to improve your workflows and ensure that your operations are as efficient as possible. However, if your network or other infrastructure sufferers regular downtime, you may feel like your hands are tied.
An IT services management company is paid to ensure that your network and systems are operational 24/7 365 days per year. Their reputation depends on your operations running fluidly.
To be able to do this they offer not only round-the-clock support but recommendations regarding hardware that will improve your infrastructure.
In addition to this, they will be able to provide best practice suggestions and education to your team to increase efficiency in the office.
If you are wondering how you can find the best managed IT service in your area, why not look for one that works specifically with businesses in your industry.
If you are in the Calgary area, why not get in touch with the CTECH Consulting Group? They leverage their experience in IT to provide premium services to their customers.
2. Manage Infrastructure Expenses
When you move to an IT management company, you not only receive guidance and advice. You also benefit from the hardware that they bring.
The best managed IT service provider companies will bring data center options that you can benefit from. Either they will own these facilities themselves or have agreements with data center companies.
This means that you will be able to clear out your server rooms in your office. The IT service provider will assist you in migrating all this information and services to a virtual server environment.
This allows you to benefit from all the great cloud-based data management tools available. However, it also means that you can reclaim and repurpose the server room in your office.
In addition to this, since you enter a service contract with the IT Management company, you are able to predict your IT expenses at the beginning of the year. These will include, security, backup, staff education, and more.
You can both save money and predict your outgoings for the coming year.
3. IT Problem Solving
Managed IT service providers can also help you to ensure that a balanced approach is taken to problem-solving.
For example, imagine that a number of users in the office are facing a common "tier-one" problem. This issue is stopping work, yet is not a complex issue. Since it involves a number of workers, it could be tempting for the entire IT department to down tools and address the relatively simple issue.
However, to do this means that other IT projects are abandoned for the duration of the issue.
A managed IT service provider does not face this problem. If a common problem occurs, they simply assign more tier-one technicians to deal with it. They do this without redirecting staff working on other projects. Work proceeds on both your immediate urgent issues but also on your important long-term developments.
If you are wondering which are the best managed IT services near me, why not check whether they have access to a large pool of workers? If they do, they will manage your urgent and important issue simultaneously.
4. Reduced Investment
Why not consider all the hardware and software that a managed IT company will bring to your organization? How long would it take you to accrue this yourself and how much would it cost?
Depending on the scale of your operations, it may well be in the hundreds of thousands or millions of dollars. Yet, when you sign the service contract, you are able to access this infrastructure for a low monthly fee.
Now factor in the updates, upgrades, and maintenance that the company will do over the next 5 years. In addition to applying these improvements, you would need to have access to the skill sets to do this and maintain pace with the technology.
All of this time and money-consuming work is cared for by the IT management company for a small monthly fee.
5. Scalability
While you no doubt have an ambitious business plan, there is no knowing what tomorrow will bring. The year 2020 brought an almost 45% increase in the eCommerce industry.
When markets are this volatile, it pays to have a solution that can roll with the changes. An IT management company can do just that.
Should you need to open up new warehouses, office locations, or support remote workers from across the work in 2021, they can meet this demand.
However, equally, should you need to shrink your operations, you will not have assets to sell and employees to fire. You simply renegotiate your footprint with the company.
Everything You Needed to Know About Managed IT Service Providers and Much More
In the turbulent economic world of 2021, only the most efficient organizations will meet customer expectations and survive. Outsourcing departments to professional companies that can handle complex responsibilities is a crucial part of this.
Employing a managed IT service will allow you to focus on the development of your products and services. It will allow you to sleep peacefully at night knowing that professionals are guarding your assets.
If you are interested in learning more about this and related topics, then we are here to help. Why not check out our other blog articles now?