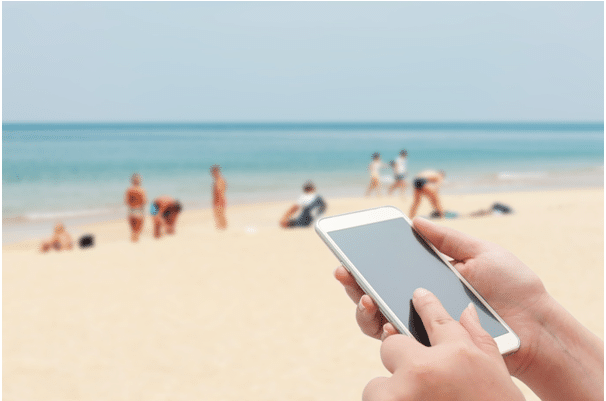 Did you update your iPhone to iOS 14? Did you notice anything different? If you updated to iOS 14, you may have noticed that there are some awesome iOS 14 hidden features.
And if you didn't notice… you need to keep reading.
5 iOS 14 Hidden Features
When updating your current iPhone, nothing seems too different. But these many hidden features can make a huge impact.
App Library
Have you figured out the App Library yet? This is such a cool feature. You no longer need to sort all the apps you rarely use into various folders never to be seen again. You can simply remove them from your home screen, and they will live in your App Library until you need them.
It can be a little confusing to figure out. Press down the app you want to remove, when the menu comes up select "Remove App." From there you can delete the app entirely, or you can "Remove from Home Screen" and it will go into the App Library.
Force Restart
There has always been a restart your iPhone feature, but did you know that you can now force restart your iPhone?
Hold down the volume down button at the same time as the power button on the side. The power off slider will appear and you can swipe that over. Wait at least half a minute for the phone to completely shut down.
You can restart your phone as usual.
Hidden Photo
You can now actually hide photos from your photo app. All you have to do is select the photo, tap the share button, and then choose "Hide."
Accessing your hidden photos, you will have to go into the albums and find the hidden album.
Your hidden photos will not appear in your photo library.
Widgets
There are two places you can add widgets to your iPhone, on your Today Screen, and your Home Screen.
Hold any existing widget or an empty space, press the plus button in the top right corner. From there you can choose your widget. You can adjust the widget sizes and rearrange them to your liking.
You can also Smart Stack your widgets. Using this feature you can scroll through a few different apps in one widget.
New Privacy Settings
Apple has created a Privacy Nutrition Label for every single app. This gives you an easy-to-read summary of the app's privacy policies.
Now, apps are required to ask your permission before tracking and sharing your data. You can change all of your privacy settings in your Settings.
Apple strives for complete transparency. If a third-party app wants to access any of your information like your location, calendar, or photos, you will receive a notification. You will have to approve the access before it happens.
Okay, One More
FaceTime eye contact…go to Settings, FaceTime, and toggle the "Eye-Contact" button on. Now, when you are FaceTiming and staring at the screen, it will look like you are looking directly into the camera!
In iOS 13, this was called "Attention Correction." This is such a cool feature, it makes FaceTime calls a little more personable because it will look like you're actually making eye contact.
These iOS 14 hidden features are truly next level. More personalization of your iPhone and better privacy overall.
Check out our other blog posts to learn more about all of your tech needs.