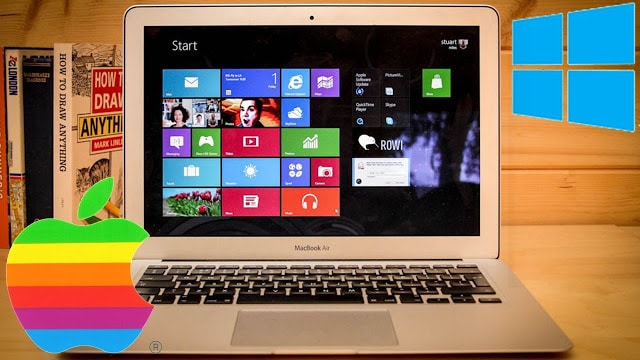 Windows 10 is a complex operating designed for improved functionality and ease of use.
Windows 10 takes the best of previous Windows versions and merges them with new features to create a pleasing user experience. In fact, Windows 10 includes several 'secrets' that even the most die-hard Windows fans don't know about.
Maybe you haven't explored Windows 10 enough or perhaps you switched over from Mac? Either way, it's time to take advantage of all the helpful features that Windows 10 has to offer.
Here are the top 5 must-have Windows 10 tips and tricks.
Benefits of Windows 10
The Windows 10 software is well-designed and good-looking. In fact, it's the most popular operating system in the world.
Windows 10 is flexible and fast to boot up. It also offers a rich selection of apps and features. Built into Windows 10 are photo and video tools as well as support for touch screen.
Previous versions of Windows felt clunky and difficult to navigate, but Windows 10 is the opposite. It offers a seamless user experience. 
Having said that, it's important to ensure security by always installing the latest Windows 10 update.
1. Start Menu and Task Bar Tricks
If you enjoyed the old-style start menu on Windows, the simple, non-tiled one, then you're in luck. It's still available on Windows 10.
All you have to do is right-click on the Windows icon in the bottom left to open the familiar-looking text menu. In the menu, you'll see several familiar options including Apps, Features, Search and Run.
Although it looks rather plain, the Windows 10 taskbar comes with several interesting features.
By right-clicking on the taskbar, you can bring up a menu that contains a range of handy options and presets. Using these options you add different functions to your taskbar and choose different layouts.
There is also the option to rearrange your different windows. For example, you can put them side-by-side or one above the other.
You can also customize the Windows 10 start menu tiles. Click on the Windows icon to bring up the tiled menu and right-click on any tile to unpin it from the menu, resize it, and more.
2. Multitask with Virtual Desktops
Windows 10 includes the 'virtual desktop' feature which allows you to multitask more effectively.
The virtual desktops feature enables you to move your windows to separate desktop screens. For example, you could keep all your social media in one and all your work-related windows in another.
This is really helpful if you have a lot of windows open at the same time and need to keep track of several projects at once. To try it out, click on the Task View button next to the search bar.
You'll see a new screen with all your windows appearing as icons. You can then move windows to where it says 'New Desktop'. This will create a new virtual desktop.
To change your current desktop, press Windows Key + Ctrl + right/left arrows. You can delete desktops by going back to the task view and deleting the virtual desktop.
Don't worry, deleting a virtual desktop won't close the apps you had open, it will just move them to the next desktop.
If you're still in the task view, you'll notice that Windows saves a timeline of your app usage for the current week. All of the apps you opened earlier in the week will be saved here for you to access again.
If you're signed in to your Microsoft account, you can save up to 30 days of app activity.
3. Customize Your Command Line
Most users don't ever touch the Windows 10 command line, but for geeks who want to dig into the Windows system, this tip is for you.
Windows 10 provides you with a few different customization options when it comes to personalizing your command prompt. First, open the command prompt by searching for it in the search bar and pressing enter.
Next, right-click the top of the window and select 'properties'. You'll see several options to change the font, colors, and layout of the command prompt. And ff you want, you can turn the command prompt transparent by adjusting the opacity slider.
4. Enter Dark Mode
Another benefit of Windows 10 is that it gives you tight control over color themes.
Right now, dark mode is a popular choice when viewing and interacting with apps. In fact, most major apps including Twitter, Telegram, and WhatsApp all have built-in Dark mode themes.
Dark mode is good for your eyes, especially if you work all day on your computer. The dark mode is most popular with designers, developers, and other people who spend long hours in front of a screen.
To enable dark mode navigate to Settings > Personalization > Colors. You can then select between dark mode or light mode.
5. Show File Extensions in the Explorer
You've probably noticed that Windows 10 hides file extensions in the file explorer. This means you have to open the file's properties to check if it's a .jpg or .png file.
But don't worry, there is an option to change this so that Windows shows file extensions automatically.
First, bring up the File Explorer Options window by typing it into the search bar and pressing enter. Then select Control Panel Settings and then View. Scroll down until you see the option called "Hide extension for known file types" and uncheck it.
Finally, click apply. Now the file explorer will show the file extension of all your files.
Windows 10 Tips and Tricks to Make You a Windows Pro
These are some of the most useful Windows 10 tips and tricks. Hopefully, you've learned something that you didn't know about before!
Customizing your color theme and creating virtual desktops are some of the ways you can make the most of the ever-evolving Windows software. And for developers, the ability to customize the command prompt is certainly nothing to sniff at!
We encourage you to keep exploring the Windows 10 system. You'll likely find new and exciting features that you never thought were there! If you enjoyed this post, make sure to read more content on our blog.