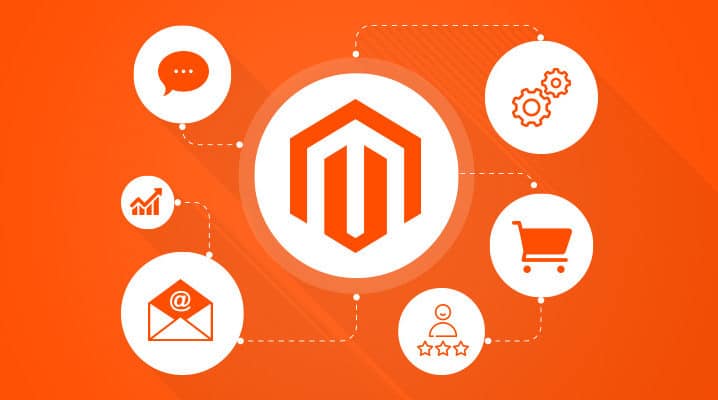 Magento is one of the top e-commerce platforms on the internet. It is an open source platform, which means that it is ready for customization as well as integration. It is also a platform that is built to be trusted – it offers unparalleled functionality for high-volume sites.
The five points below cover just some of the major pros that Magneto offers e-commerce sites.
1. Mobile and SEO Friendly
Magento is known for being on top of all mobile design standards, as well as being great for SEO. Any mobile visitors should expect to have good experiences on good sites. If a site is not optimized for mobile, it will be alienating many of its potential viewers. Mobile optimization is one element of search engine optimization and Magento is up to date will all the latest SEO ranking factors. It has good meta-implementation options that can prove to be invaluable for SEO. It also has built-in analytical tools for tracking visitors.
2. Fast Loading Speeds
Magento knows that however long your site takes to load has a direct impact on the user experience as well as search engine rankings. That is why Magento has made it its mission to support the fastest loading of all e-commerce platforms.
3. Customization Potential
Magento allows third-party integrations. That means online stores have more options for customization. That's one of the best benefits that Magento provides – it makes it the perfect choice for those e-commerce stores that are run by technically competent webmasters who want all the functionality they can dream of. It is open source, which means any store can be customized in any way. It can integrate brilliantly with web apps as well as the vast majority of payment gateways.
This customization potential is why high-quality web developers like magecloud.agency tend to be drawn to Magento. It is the perfect platform to make e-commerce visions come to life as you imagine them, without the restrictions of other people's templates or limiting platform features. Magento allows you to work creatively with experts to create a site that truly represents your brand.
4.Cross-Country Functionality
Most of the better-known open source e-commerce platforms have extremely limited (or absolutely no) options when it comes to dealing in foreign currencies. As a result, most open-source platforms are dangerously out of date with the modern, completely globalized world. Magento is different – it dynamically supports many different international currencies. That means you can operate your store anywhere. Magento is therefore the best choice if you want to be flexible about your growth, as it allows you to penetrate and conquer international markets with greater efficacy. Both US stores and international stores can use Magento, especially as Magento supports a variety of languages.
5. Multi-Website Design
Magento has the capacity to host many websites that have just one back-end webmaster. This is a key feature that Magento does brilliantly. It means that one business owner can run a tight ship with many different subsidiaries; again, supporting those flexible business models brilliantly. If you want to operate multiple pages and storefronts, Magento really is your best option.