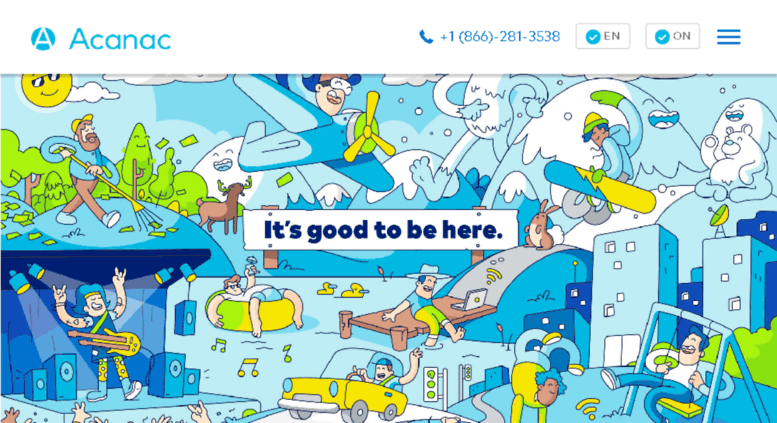 We have been witnessing a plethora of Internet Service Providers all around the globe. Canada is not an exception. We have a considerably good number of ISPs in Canada. One of the prominent players in this list is Acanac. They have found themselves to be among the top service providers in their area of operation. We will have a look at some of their features and pricing plans.
Who is Acanac?
Acanac is an Internet service provider in Canada. The company is a subsidiary of Distributed, a company that offers high-speed internet services in several parts of Canada. Acanac is part of the Distributel group with HQ in Ottawa, ON.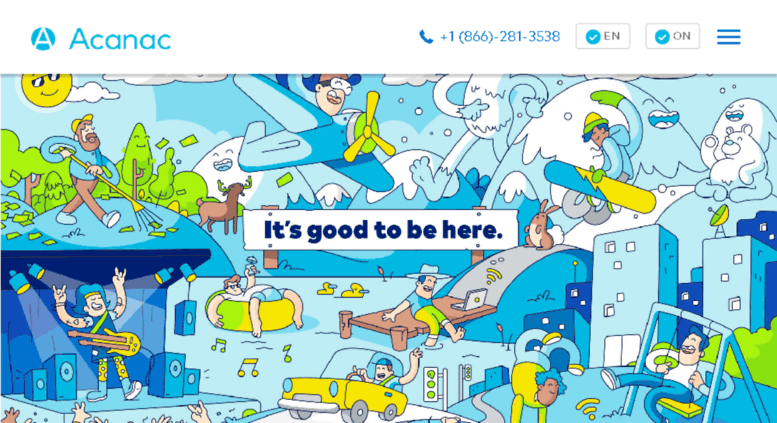 The company has recently launched its high-speed Internet services across Ontario and Quebec. Acanac was founded in 2004. They have grown quite conspicuously over the last few years since its inception. The company was taken over by Distributel in 2011. The headquarter of the company is established in Mississauga, ON (Canada).
There are currently 201 & 500 employees are working in the company. They provide DSL, cables and wifi internet services to their customers. Lots of customers are happily using their services and thousands of positive reviews are available about them in the whole internet. 79% of peoples read reviews before purchasing anything You also can search and read about them on the internet you will only get positive reviews everywhere.
Acanac functions as a reseller and works on the network infrastructure of Rogers. One of the best features that have brought them name and fame is their affordable pricing structure. They pride in calling themselves to be belonging to The Alternative service providers.
Why are they so popular?
Well, a good question. They offer you a multitude of services. Whether you want the internet service, a home phone or a TV service – Acanac does have a service suitable for your needs.
Another feature that has brought them into the top service providers' list is their affordable price. Acanac is essentially a VoIP service provider in essence, but have gradually evolved into an all-around service provider with interests ranging from Home phones to internet service to cable TV services.
Acanac has plans that would suit all genres of the society. Be it for home usage or business – the service has plans for all the sectors of the society.
The Features
Acanac claims themselves to be the one-stop solution for all your requirements in Internet connectivity and allied aspects. They offer a multitude of features that you would expect from a VoIP service provider. Their home phone service comes with new age technologies like 3-way calling, Voice mailbox, call waiting and the web access among other features.
The customer care can be a concern for some customers though. They have customer service operates only from Monday to Friday. You may face issues if your service suffers blackouts on weekends. However, you have access to an online community of users wherein you can share your issues and concerns with other users.
The Plans and Pricing
Acanac comes with customized plans for your requirements. The high-speed DSL packages are available in four different packages. Their Plans and pricing are reliable and affordable and you will get some extra features with their every plan.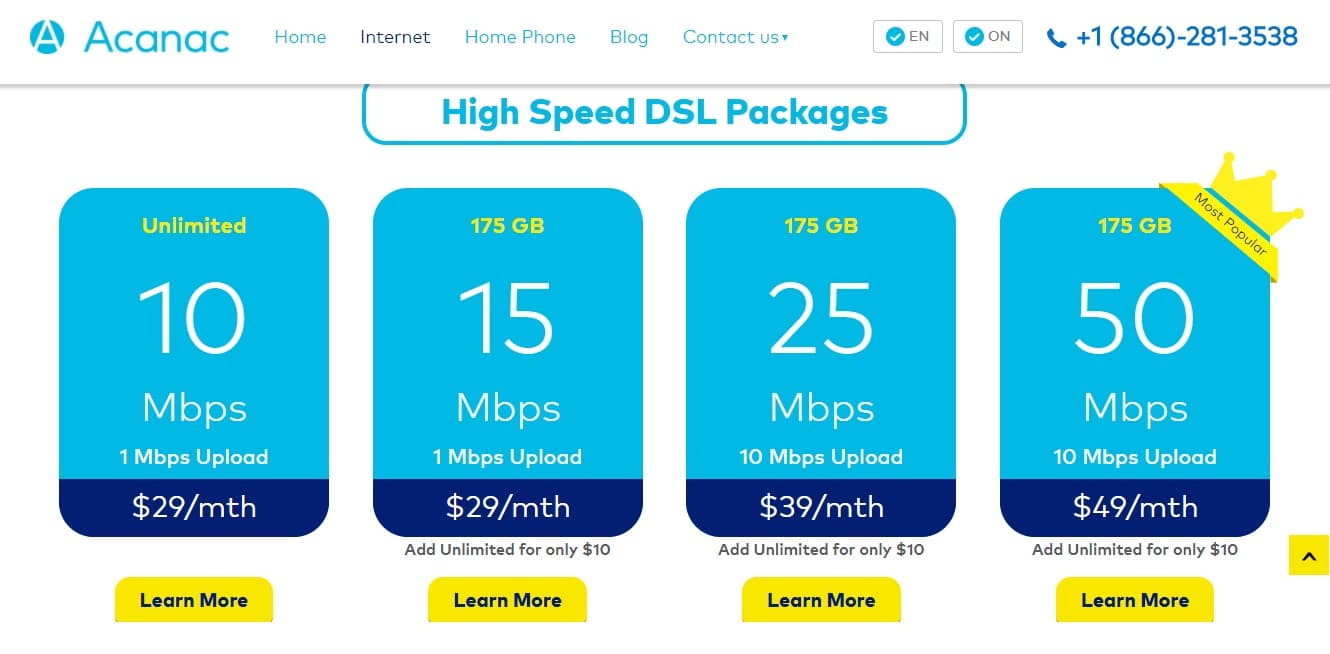 Please note that only the first plan offers unlimited options. You can activate the feature on other plans by paying an additional $ 10.
The service has plans for all the requirements one may have. Thus they will be fitting all your needs.
Acanac is a good choice capable to satisfy majority of internet needs in households in Ontario and Quebec. The only regrets are the existence of an activation fee, the shipping can perhaps be lower and that the promotions are front-loaded, maybe having back the old offer of 3 months of low payments at the beginning of 12 months agreement in the addition to waving the install fee. With that said, one thing worth mentioning is that if you paid the whole year up-front you get a free month of service.
You will also get own modem, rent modem, combo wireless modem, DSL, cables and email accounts with their plans and pricing.
Also read: private videos youtube
In Conclusion
Acanac is the best option for your Internet service requirements across Canada. They do come with great packages and features. The service has received some rare reviews on some of the trusted review sites. Acanac gained a rating of 4 out of 5 in most of the reviews.
Being a service reseller, there can be some concerns between the network infrastructure provider and the reseller. However. Acanac claims to be resolving them in a positive way. The service is quite faster enough. We would definitely advise you to give it a try and find for yourself.