Androrat APK: is one of the best and popular client/server applications that developed in Java Android for the customer side as well as in Java/Swing for the server. If you are looking for an app that can give you all the information about any android phone, with just one click you can access all the messages, call logs, contacts and much, then you have landed on the perfect post today.
AndroRat Best Android Hacking Tool Download 2019
Because we are going to share the stunning app called "AndroRat APK" and this app is a combination of Android and Rat (Remote Access). By using this you can remote access to the Java-based phones and can retrieve all the information of that phone.
Disclaimer: This tutorial has been made for educational purposes only and we never promote any malicious practices and we are not responsible for any illegal activities, Use Androrat App at your own risk.
Androrat Apk free download full version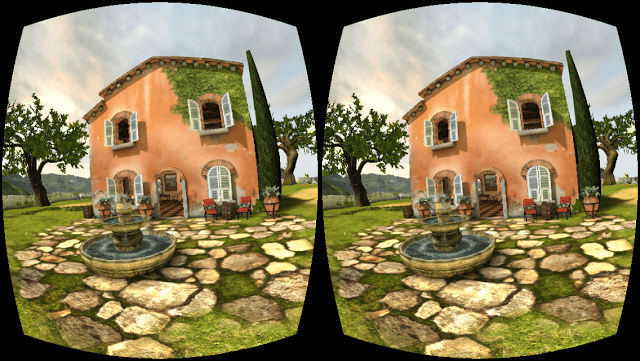 AndroRat is one of the premium client/server based app, that is used for access to all the person connected to your personal network and with that person which will be using your network that can be tracked by using this app. Do Check Other Related Apps Shadow Fight 2 Mod APK
So, you can get access the Android phone remotely, and get access and retrieve all the information of a specific Android phone. This tool is created for personal security reasons and good purposes. So, you will use this app only for educational purpose and for knowledge only.
AndroRAT APK Free Download 2019
Once you download androrat apk for Android, you can easily hack any android phone, and you will get access to all the information on that phone, like messages, contacts, call logs, the location of the network, browsing history and much more with just one click.
Even, you can use the camera of the hacked phone to click a snap of the person that is using the Android phone at that time.

You can monitor the phone live, with received and sent calls, live reason the messages, sending live messages, live calls and make changes in settings of that phone in real time once you would be nothing by using AndroRat app 2019 version.
All you need is to download Androrat 2019 apk free from our download section and install this on your device and create an ID using this app. You need to have permission by showing the admin rights of some specific network.
So, once you confirm your ID, you will see all the networks that are using your network. So, put the IP address of that device and have all the stuff happening on that phone.
Now you can download AndroRat app apk file via link below and get the setup file process step by step that we have shared below and if the link below isn't working or give any error, comment down below in the comment section below.
Features of Androrat APK 2019 Edition | Download Androrat Remote Administration tool
Here you will check all the features of androrat apk 2019 edition and understand this app completely.
Get in touch with all the information on any other Android phone.
Obtain telephone call logs.
Get all the messages access.
The area by GPS/Network.
Track the received messages online.
Keep track of android phone state in real-time (call obtained, phone call sent out, call missed.)
You can take the phone from a hacked phone camera.
Stream sound from microphone.
Streaming videos for activity based customer only.
Do toast.
Send text messages.
Offer Call log.
Open URLs in the default browser.
Do shake the phone.
Things Required to Use Androrat to Hack Android Phone Remotely
Before starting this tutorial, first, check out what are the essential things you need to have before download androrat app 2019 edition.
A computer desktop or laptop.
Jave should be on your computer if you don't have Download Java
Antivirus and Firewall must be turned off.
A Wireless router.
Fast internet connection.
Android phone to deploy the client app.
Router Port Forwarder – Download Here.
Note: Disable your Antivirus and Turn off your firewall before downloading Androrat.
Step #1:
To use Router Port Forwarder, you need to know your IPv4 Address, to find your IP address, simply open Command Prompt (CMD) by type ipconfig and press enter and copy your IPv4 address.
Step #2:
Install Router port forwarder and open it, and when it detects your router click on Add button give it a name, and leave the Protocol as TCP and select any Port that is 8080, and finally enter an IPv4 address.
Step #3:
Now you need to have an app to be installed on the android phone you going to take control. You will create your own app using Androrat APK Binder. Go to the Androrat folder and open Androrat Binder. Choose the Build option to create the standalone app and you can also bind it via Build+Bind option with other apps.
Enter your IPv4 address and PORT that is 8080, you used in router port forwarding, and click GO wait for the process to create the APK file.
Step #4:
Now you will control the Android phone completely, and go to the Androrat folder and in this, you will find another Androrat folder, simply open it and launch Androrat Server App. So go to the Server tab and choose Select Port. Enter the port you want to use in port forwarding before i.e. 8080, now you can close the app and open it again.
Read Also:QuickTime for Windows 10 – How to Install QuickTime on Windows 10/8/7 [2018]
Final Verdicts of Androrat APK Free Download Latest Version for Android 
We hope you find this post helpful on Androrat APK 2019 edition. If you have any query or feedback than you can drop them in the comment section below and we will solve those queries as soon as possible.