A small startup business has a restrictive budget making it challenging to afford a variety of marketing concepts to expand its reach. The days of promoting through newspaper ads or mailings are gradually phasing out. These techniques are quite costly for a company just beginning, and results can take an extended period.
A small business needs immediate visibility to help consumers identify with the brand. Of course, the digital medium aids in that process, but if you don't have the know-how to create an effective website or blog, it looks unprofessional. Keep in mind, with your target audience, there is usually only one chance to make a first impression. Find out the tool as important if not more so than your website at https://businesstown.com/outdoor-signage-can-important-website/.
These processes generally require the help of expert services, which is a wise investment once you see some activity in the business. Still, upfront, such expenses can drain a large portion of a budget-conscience owner's funds. Marketing investments need careful consideration taking into account that they need to make the most significant impact for the least cost. But what would that involve in today's modern age?
Believe it or not, signage is the ideal marketing tool for a small startup trying to become visible to a vast audience in the fastest, most straightforward way possible. A vinyl banner has the potential to be seen from great distances from those driving in the neighborhood and people walking by. These are still fresh and viable.
Do Vinyl Banners Still Bring Success To Startups?
Vinyl banners such as those digitally printed by Printmoz Vinyl are just as popular as they have ever been as a marketing tool, if not more so. Companies, particularly those just starting, are enticed by the affordability and the visibility of the choice.
These produce immediate feedback without feeling as though your 'pitching' to the preferred demographic, but instead allowing them to merely be invited in. And the right sign will encourage curiosity to the point that the consumer wanders into the establishment. How the signage is implemented will determine the level of success.
Where Are You?  Ideally, a prime region for a startup is going to be in a high-trafficarea, creating the opportunity for people to notice the establishment. Locations like these are typically not in the budget for a beginning company meaning there needs to be another way to help that traffic find you.
To make your goods and services visible to your target audience is a matter of placing a banner possibly on a chain-link fence along a highly traveled road that includes your logo, name of the business, and an easy-to-read message. With the right impact, it will draw the eye to it and entice people to visit.
Promotional banners offering sales or specials often, in the beginning, will keep you fresh in their memory because they will be regularly exposed to the brand and your services with the brilliant 'advertisements.' Don't forget to include your number/website for easy contact. Follow for thereason banners are important tools for a company's advertising needs.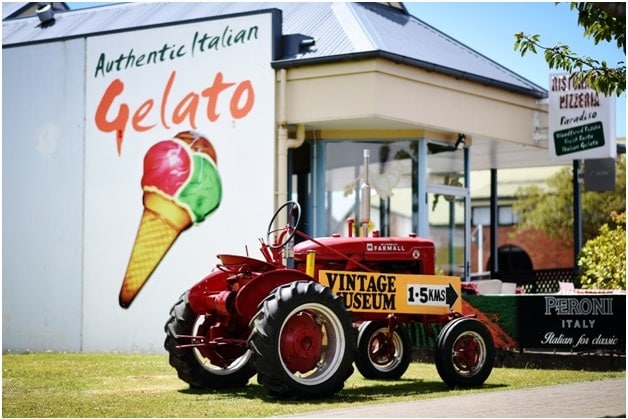 Market While You Drive: Another incredible option when you have a less than desirable location and want to get the word out to as many people as possible, is magnet signs for the car.
If you spend a great deal of time driving, or you can make a point of spending time behind the wheel specifically to advertise in well-populated areas, people will pay attention to well-designed signage on your vehicle.
Large Or Small: The size that you choose will make a difference but not necessarily the specific size of the signage but especially where you're placing it and the scope of the surrounding objects. They can either emphasize or diminish the piece. Also, important is the text size on the banner.
When it comes to vinyl banners, bigger will not necessarily be the best choice. In some cases, it can prove to be a deterrent distracting the customer from the message the brand is trying to relay.
Research is critical as far as the laws in your local area regarding the appropriate sizing as well. Some places don't allow certain sizes, and some locations ban advertising. Not only should you be familiar with city and state regulations but also federal guidelines pertaining to outdoor marketing.
Simplicity: Remember that the text needs to be concise, so someone who is driving or walking past can get the idea instantly regarding the services you offer, contact information, the type of business.
A good logo represents the image of the company. It needs to look professional and depict for the audience what you do and what the brand offers. It should be something memorable that the demographic recognizes once you've made your initial impression.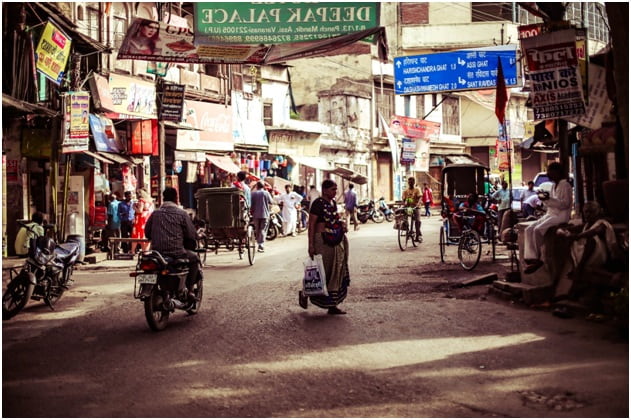 Budget restrictions can make an owner feel as though successful marketing goals are out of their reach. It truly does take time and effort to get to some of the more advanced methods that technology employs. But digital doesn't have to be your first investment as a startup if the funds simply won't allow.
Banners have been successfully serving businesses for ages, and they have only improved with the design, material, function, and effectiveness. These are a small business owner's best friend. But they don't stop there.
The large corporations and everyone in between fortunate to have expansive budgets understand the value of an exceptional banner, as does the average consumer. Walking or driving down a city street wouldn't be the same without all the bright, brilliant signs flanking the various shops. They've just become an anticipated part of the aesthetic.