Aweber, one of the best and most popular ways of HTML e-newsletters. Here we are going to review every single detail of Aweber. In the article below we will also discuss its pros and cons. Not only the pros and cons but we will also get to know about its features, pricing, and many other factors of it. We will discuss some Aweber review by Petar.
Rating and Pricing
If we talk about its rating then we will give it 3.5 stars out of 5 stars. Now let`s take a look at its pricing. Aweber usually offers you 5 different types of plans. The pricing and plan details are mentioned below:
Hosting the list and emailing it to 500 subscribers will charge you 19 dollars per month. This is one of the plans that are for small users of Aweber. If you are a beginner at this feature then you can subscribe to
If you want to increase the number of the subscriber and take them to 501 to 2500 then this plan might be perfect for you. You will get this limit is 29 dollars per month. This plan is for you if you are an intermediate user and you want some more subscribers.
If you want that more than 2500 subscribers will receive it then you need to buy this plan which offers you 2501 subscribers to 5000 subscribers at the pricing of 49 dollars per month. This plan is for the expert level.
If you want more than 5000 subscribers then you have to enroll in this plan which offers you, 5001 subscribers, to 10,000 subscribers, and costs you 69 dollars per month. This plan is for the users who need this feature in a high amount.
If you want to increase the number of subscribers to 25,000 then you need to enroll with this plan which will offer you, 10,001 subscribers, to 25,000 subscribers in 149 dollars per month. This is for the users who want the mailing in a very huge amount.
Discounts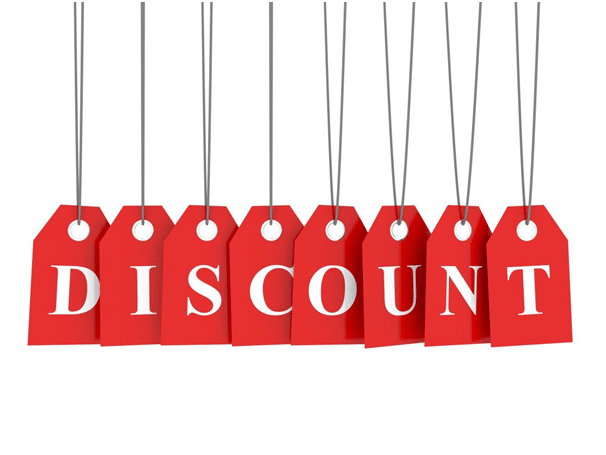 If you want to exceed this limit then you have to send your quotation to the Aweber and they will reply to you with the plan that suits your requirement the best. They will also offer you a 14 percent discount if you opt to pay quarterly your subscription fees. If you opt to pay annually then they will offer you a 15 percent discount. There are a lot more discount offers depending upon the requirement and the non-profit organizations.
One of the best and main aspects behind its popularity is it will reduce the number of subscribers but they will provide all the features in their plans. On the other hand, there are a lot of companies that will limit out the features so that the subscriber will take their high amount of subscription plans. But Aweber will reduce or increase the number of subscribers.
Some of the Key features of Aweber
Here are some of the key features of Aweber mentioned below:
Aweber will have the capability to host or import the email database.
The user will never run out of the templates in Aweber.
Aweber comes up with the feature of autoresponders.
The software will also have some basic automation of marketing functions.
It will come up with some vibrant email designs.
Aweber will have integrated functionality with third-party software.
It will come up with a 24/7 support system with the help of live chats and via calls.
Aweber also has the option of line segmentation.
How can you import the data in Aweber?
If you want to import the existing files in Aweber then it might be a very simple task to do. This is because Aweber is a bit straightforward about its importing. There are some specific file extensions that are supported by Aweber: CSV, TSV, TXT, XLS, XLSX.
You can easily copy-paste the list of subscribers and can add on the subscribers manually. You can also set up the number of autoresponders according to the number of responders in your mailing list.
This is one of the unique features provided by the Aweber because there is no other software that will provide you to add the autoresponders manually.
For adding up the layer of security they will also have the feature of anti-spam in which you have to answer about from where you get this data so that they will check it for spam. If you will have the listing on a very large scale then answering is not all you have to do.
After answering the question your data will be reviewed by the Anti-spam compliance team and after their confirmation, further processes will take place. The process of reviewing will take up to one business day. You can also say that Aweber has one of the supreme importing functionality with them.
Templates
If we compare the templates of Aweber with its competitions then we will get to know that they will have a very wide range of templates with them. Aweber is considered as one of the most popular programs of e-newsletters. They will have a collection of more than 700 different types of templates.
To make the picture bit clear we will show you some data Getresponse has a collection of only 500 different types of templates and Mailchimp has a collection of only 80 different templates and Campaign Monitor has a collection of around 50 different templates.
If we talk very frankly then we must say that these three software will have designs that are outdated and slightly old. But the design of Aweber is a bit justifying and bold.
Conclusion
With the final words, we conclude that Aweber is a lot more feature providing software. After reading the whole review of the Aweber review by Petar will help you in letting know more about this software. The data and information mentioned above are researched from many sources and it is a bit accurate so believe in the reviews and the things mentioned above and keep using this software.