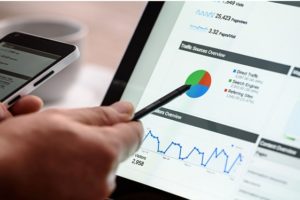 To be successful, small businesses have to utilize a wide-range of logical marketing strategies that combine SEO (search engine optimization) and SEM (Search engine marketing).
If both are incorporated, they can provide significant digital growth and accomplishment for small businesses in different industries.  Professional SEO services 

can help you implement the methods that are crucial for improving your visibility in searches, improving your chances for reaching potential customers or leads, while reducing the amount of money you need to spend on marketing.
SEO versus SEM
Most persons often compare the value of SEO and SEM as separate techniques but this concept is incorrect. When used interrelatedly, your brand can generate combined digital promotions that will yield results. Nonetheless, for you to have an accurate measure of the value of these integrated strategies, you need to understand the value and significance of each.
SEO
SEO is an intricate arrangement of digital practices, approaches, and strategies all designed to generate more quality traffic to your website via search engine results.  By using quality SEO, you can create more traffic from your target audience via searches done by customers. Check this.
Must read "8 Ways to Optimize Your Blog Posts for SEO"
When used properly SEO creates online publicity for your brand, and build, and strengthen your company's position in the market. If consumers cannot find your website, then this is not going to help your business, neither will you get the results you wanted.
SEO may look difficult and overwhelming if you are a small business owner with no budget to outsource needed help. However, there are simple actions you can utilize to start building a firm SEO foundation.
Create a Google My Business account. With this account you will be visible in local search results, ensure to add all your business information, including images. Your physical business address is vital so customers can find you on Google Maps.
Research target keywords and your audience: Ensure that you investigate your customers; how they search, the keywords they usually use when searching for your product or services. By doing this, you are better able to pay more attention to your digital efforts and build both your content and your website. Ensure you place keywords strategically in your content: in titles, the subtitles and naturally all through the content.
Create social media accounts. Our world today is technologically inclined and social media offer a wide range of strategies you can use to promote your business and make it visible to your target audience.
These provide information that customers need. This information will direct customers to the products or services you offer. Be consistent in posting new content that will help to keep you current.
What are the benefits of SEO?
When your website is optimized for search engines, you have the potential to strengthen your website and extends its reach, thereby allowing for better connectivity with customers and increased brand visibility.
Other integrated benefits include:
A website that is more user-friendly
Additional traffic
Greater conversion rates
Improved awareness and brand exposure
Comprehensive reach to different markets
A viable edge
Additional availability of your business to customers outside of the regular business hours.
SEM
By using SEO procedures, your website can earn traffic through free efforts; on the other hand, search engine marketing involves buying traffic to your site through paid efforts. SEM implementation involves techniques including paid search, pay-per-click marketing, remarketing ads, and display advertising. In paid advertising, your brand can increase its visibility substantially in search engine results pages. This can lead to an increase in the number of visitors to your site and conversions. See https://en.wikipedia.org/wiki/Search_engine_marketing
Although SEM is not necessary, it can provide vital and exceptional opportunities that will advertise your small business effectively, as customers use search engine probesto direct them to particular products or services. Successful SEM promotions allow you to generate targeted traffic via sponsored links shown in organic search engines results.
What are the benefits of SEM?
Your small business information will definitely appear at the right place and right time only if you invest in paid advertisements. SEM delivers quick results because it targets an audience who already has an interest in the information, service or product you offer. It creates an advantage in the market against large company rivals and delivers a significant return on investment.
SEM expenses can be controlled easily to fit any budget or timeframe. Therefore, any size business can implement this affordable, flexible and workable strategy.
Powerful together
Both SEO and SEM share a mutual goal: generating traffic to your website. While there is a difference in their goals in terms of timeframe, yet they focus primarily on producing the same results. Successful SEO requires consistent effort and hard work and needs the quick, deliberate purchase success of SEM.  SEM quickly takes advantage of searches on targeted keywords, while SEO delivers the basis for converting and retaining the traffic produced by SEM tactics.
A careful linking of both SEO and SEM strategies will generate a more resilient digital marketing promotion with robust performance and evident results. Small business operators can get ahead of their bigger counterparts if they invest in an organized digital approach, developed optimally for delivering fast growth and lasting success.