In this article, we will talk about some of the best audio editing software programs that a podcaster uses. Audio production software is termed as Digital Audio Workstation (DAW) in the audio production industry. So, here are some programs, listed below, that will give you some idea about opting the best one.
In general terms, audio editing software or a digital audio workstation is a full-fledged package that allows you to remove all your mistakes, merge different clips and add in any sound effects or music. In addition to this, your audio can be made more efficient by processing it with numerous effects. All these features aid in the production of better quality of Podcast.
Audacity
Audacity is an open-source audio editor that is available for free. This editor is used for recording and editing podcasts, and it is a computer software application, compatible with operating systems like –Windows, Linux, MAC OS X, etc. Therefore, you can edit your podcasts anywhere and on any operating system. Despite being free, Audacity has various built-in editing features like noise minimization, audio compression, equalization, amplifiers, fade-outs and many more.
Also, chaining can be done in Audacity i.e. you can pre-set the settings once and next time you record the podcast, it can be customized with one click.In addition to the above-mentioned pros, Audacity has some drawbacks. The built-in MP3 encoder of Audacity is not of such superior quality, and thus, it is known to be a bit flaky sometimes. So, when you are using  Audacity, be aware, as it can pause and also can be in responsive sometimes. You can get a lot of audacity tutorials from this website.
GarageBand
Alike Audacity, GarageBand is also a free audio editor. It is Apple's Standard Digital Audio Workstation. It has been designed for music creation and hobby podcasting. GarageBand has very nice templates available for podcasters. These templates can give ideas about setting up podcasts within it.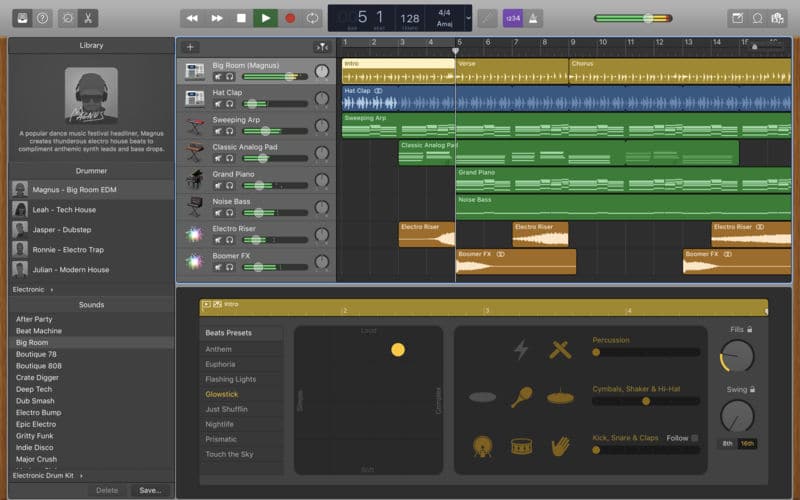 Since GarageBand has been created by Apple, so, Apple has provided many loops, sound effects, and music –royalty-free music- that are available for free. It provides some theme music that can be used at the beginning, and that gets into the background and later fades out somewhere in the middle of your podcast. GarageBand aids in setting up of such loops. Unlike Audacity, GarageBand does not have built-in features, such as compression, noise reduction, amplifiers, etc. Here is a tutorial about getting started with garage band.
Adobe Audition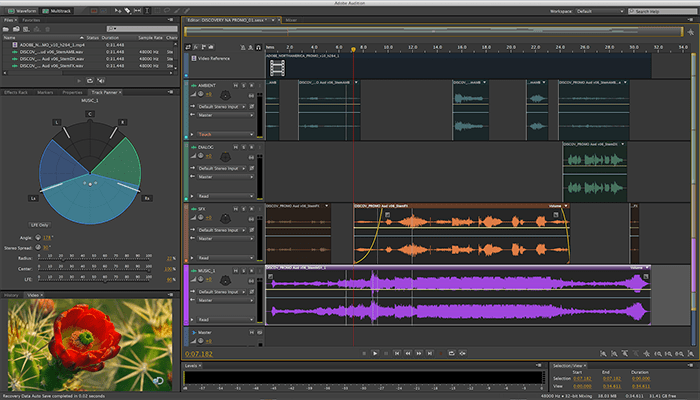 Audio Audition is a paid audio editor. Perhaps, it is the highly accessible, most popularly used in the podcasting world. This application is powerful amongst all and is specifically designed to boost audio, and video production up and thus delivers the amazing audio quality.
Read Also : Pro Tips To Remove VarianceTV Adware from Windows, Chrome & More
The official adobe website has a bunch of adobe audition tutorials that you can use to get started.
Final Words
So, these were some of the audio editing software programs that a podcaster can use. I hope this article helps you fine tune your podcast. Now, get the best audio editing tool and start editing your new episode. But before moving on and starting editing your audio files, you should should note that audio softwares can't fix bad audio after a certain limit. It is always suggested to purchase a good quality microphone. Here is an article about the best microphone for youtube and podcast. You can pick any of the microphones and get high quality audio.
Microphone is worth the price it comes for and helps make your podcast sound better.