Google Funny Tricks: Google is used almost by everyone unless you are living in nomad period. In 2015, it was reported that somewhere twelve billion searches were done through Google around the world.
To learn these unique features and
google fun tricks,
you must understand certain phrases or keywords like, "Zerg rush" or "do a barrel roll". You can access all the Google cool features when you search for specific phrases or keywords as mentioned above.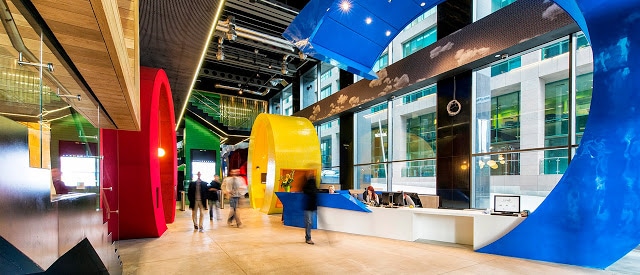 Google Funny Tricks – Search Terms – 2016
1. Zerg Rush
Simply types, "Zerg rush" into the Google search box and press the enter tab. Now, click the O's as soon as possible to win the Zerg rush game.
2. Do a Barrel Roll
Feeling bored? Let's roll the Google search result page. All you need is to type the "Do a Barrel Roll" phrase into the search box.
3. Blinking HTML
It is another cool yet funny
Google tricks
added by the Google to entertain you. Just type the keywords, "blink HTML" and hit the enter tab. Now, both the keywords "blink" and "HTML" on the search result start to blink.
4. Old Google look
Are you interested in seeing Google interface from year 1990s? Just type the "Google in 1990" into a search box and press the enter button. Now, Google will take you to the past results of 1998.
5. Play Pac-Man
In 1980s Pac-Man is one of the most popular game. In the year 2010, Pac-man celebrated its 30th anniversary. Hence Google decided to bring back the game.
To access the Pac-Man
game or to play
it on Google homepage, click this link Pac-Man Game.
6. TILT
If straight Google page seems boring to you then TILT it a bit, but how? Well, only write TILT into a search box and hit the enter button.
7. Google Space
Type "Google space" into the search box and
press I am feeling
lucky button. This will present you with funny Google homepage.
If you intend to experience zero gravity on your Google browser, then click the link: Google Gravity.
9. Google Dance
How about making Google dance? I am not joking; it is possible when you type "Google Loco" in the search box and hit I am feeling lucky tab.
10. Google Sphere
Make the Google homepage a 3D sphere. You can do this by simply typing "Google Sphere" in the search box and press I am feeling lucky tab.
11. Google My Way
If you want to impress your relatives and friends, then visit the googlegothic.net. Just enter your name, select style and press the enter tab. Here you go, now you will see your name on Google homepage instead "Google" name.
12. Epic Google
This will make the Google search automatically go big. Simply, type "Epic Google" and click on I feel in the lucky tab.
13. Google Mirror
Create a mirror like an effect on Google simply by typing "Google Mirror" into the search box and press I feel on the lucky tab.
14. Annoying Google
So, when he or she tries to open the homepage this annoying Google page will begin, and when any keyword is typed into its search box, it will automatically convert into lower and upper case.
15. Google Terminal
Have you ever used the terminal window on Google to search information? If not, then you should try this coolest feature.
The fun part is when you enter the number between 1 and 10 it quickly lets you visit the links appeared in the terminal window.