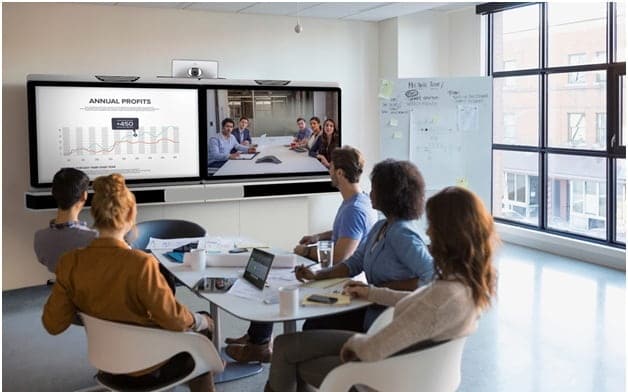 That project management tools are a preserve for large companies and corporate bodies is a huge misconception. Did you know that as a small business owner, you too can manage and deliver your projects within the shortest time and on a budget?
With the best project management business tools, you're able to meet deadlines, store your documents safely, capture crucial information, invoice, and facilitate centralized communication.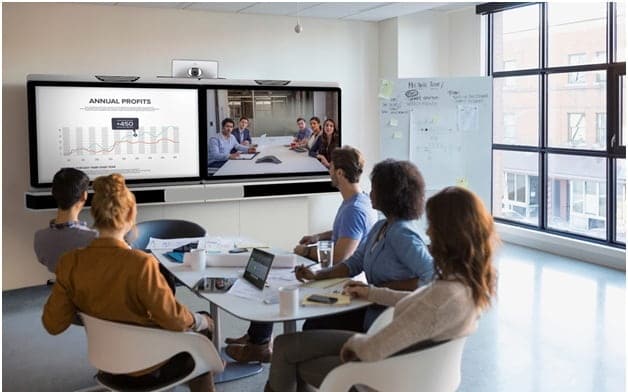 Without further ado, let's look at the top seven software that will make your business management work easier.
AceProject
AceProject is a top web-based software whose main strength is helping with end-to-end project tracking. This is best suited for businesses, teams, and individuals that want to control every step of the workflow.
AceProject comes with an intuitive dashboard that provides you with detailed graphical information, including color-coded charts that display project progress. Besides, it has expense and time tracking features to help you understand how much time and money is spent on various business processes.
BaseCamp
Having been around for over a decade, BaseCamp has acquired a wide user base in the project management space. Some of its most useful features include file storage, scheduling and calendars, private messaging, and real-time chat.
We like that the software has a clear interface and a strategically positioned search bar that enables you to track and find your project quickly. Also, it supports an email integration system that allows you to communicate and share tasks externally. Finally, you can customize the notifications, such that they're accessible only when you wish.
Wrike
If you're looking for a two-in-one tool for collaboration and project management, Wrike has got you covered. The software boasts of several project management features such as team communication, the ability to track employees' availability, and mitigation of at-risk projects.
Further, it comes with an all-in-one team sprint dashboard where users can track and view arriving, ongoing, and completed projects. Also, users can schedule and share useful pieces of information such as reports and tasks for faster handling or decision making.
The tool comes in multiple languages and is available for Android and iOS users.
Workzone
Aside from managing projects, Workzone enables businesses to build their brands by allowing them to display custom-made logos and signatures.
The tool has a project dashboard that displays features such as software integration, real-time to-do list, portfolio management, template varieties, expense and budget management, and a pre-installed project report system. Overall, Workzone is an excellent tool for handling multiple clients at an affordable budget.
Microsoft Project
Since its establishment more than 30 years ago, Microsoft Project has undergone numerous upgrades to keep up with the trends and offer better services. Many consider it to be the best software for large, complex projects. It handles everything in a timely, professional, and budget-friendly manner.
You'll also be pleased with the reporting system. The software comes with a pre-built customizable project report system that is integrated into the Microsoft PowerPoint. And the best part is that MS Project lets you automate everything, both within the app and while using external tools and devices.
Teamwork Projects
Teamwork Projects is one of the best software for team collaboration, task, and project management. The web-based software ropes in a few supporting cloud-based applications and is compatible with both Android and iOS systems.
So, what makes Teamwork Projects so popular? You can invoice clients, create tasks and sub-tasks, view project info using filters, get a panoramic view of your projects, track time, and chat with teams. Moreover, the tool comes with a customized dashboard that displays all the important metrics. Finally, the software supports key integrations including Google Drive, MS Office, and Hubspot.
ClickUp
ClickUp is the go-to tool if you'd like to manage multiple projects for your business. With this amazing project manager, you can easily keep up with your tasks, chats, docs, messaging, reminders, and timelines.
What we like the most about this tool is that it's fully customizable. For example, you can create personalized task boards and views that display in-progress, in-review, and completed projects. And if you're planning to move to this tool, you can automatically transfer all your files and docs with a click of a button.
Conclusion
Project management business tools are the real deal for those looking to conduct their business operations in a timely, efficient, and affordable manner. The tools come with useful features for time-tracking, employee management, task formulation, effective communication, and real-time integration.
Have you used project management tools before? What was your experience? Please share your thoughts in the comments below.