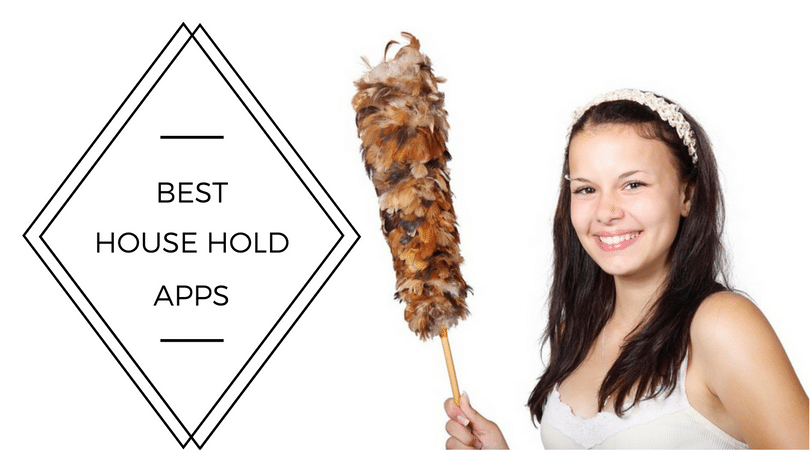 Best Smartphone Apps: Demonetisation has got the better of us as people are either standing in lines for cash or sitting at home sulking. In times like these, how would you carry out chores without cash? Instead of belting out cash, go cashless. Aptoide Apk – The one-stop destination.
For this, your smartphone is the best solutions for you. With the click of a button avail professional services at your doorstep for all your household chores. Here is a list of the top 7 household apps that can pull you out of your dire straits:
Zimmber
Zimmber is every housewife's favorite app. Professional services ranging from plumbers, electricians, AC servicing, carpentry, laundry, the driver on demand, packers and movers and a vast variety of services are provided at your doorstep. Currently functioning in Mumbai, Gurgaon, Delhi, and Pune, Zimmber is the app that helps you check reviews of the previous work done by handymen on their service list and choose a self-preferred time for the completion of your service. Zimmber is the necessity and the luxury in all our lives. It is a 100% reliable, safe and comfortable service provider to a huge number of Indian households. All you need to do is download Zimmber on your smartphone. You can sit back and avail an infinite number of discount coupons as well.
UrbanPro
Urbanpro is the pro in the urban era.  UrbanPro has escalated itself into a successful position in all houses. Functioning in Mumbai, Pune, Hyderabad, Chennai, Delhi, Bangalore, it is the one app that must be on your priority list as for educational purposes it is a boon for students who require tutors. We all know how difficult it is to get your child to sit and concentrate on studies and the professional teachers that UrbanPro provides have interesting tricks up their sleeves to help inculcate a desire for knowledge in your child's mind. Its the junction for all functions.
UrbanPro.com helps Tutors & Trainers like Yoga Instructors, Academic Tutors, IT Trainers, Music and Dance Teachers to find new students and grow their tutoring business. If you teach or would like to teach, please follow the steps given below to join the growing family of Tutors on UrbanPro:
1. Download this App
2. Create a FREE profile.
3. Get notified of new inquiries from Students.
4. Respond to inquiries, call the potential students, and start classes!
You are reading: Zanti Apk
ransomware
You are at Best Smartphone Apps
HouseJoy
HouseJoy bringing joy to houses in Mumbai, Bangalore, Chennai, Delhi, Ahmedabad, Hyderabad, Pune, Chandigarh, Housejoy is the latest advancement in modern times of accomplishing tasks at home with the click of a button. It has linked up with Mywash for car cleaning services and a fitness app called Orobind.HOusejoy is an app that has all customer ratings and service ratings on the app so that you could go back and tally all the services and pick the one that suits you the best.
You can book a wide range of services, delivered by well qualified & background checked professionals from anywhere, anytime across 5 cities of India. Housejoy is trusted by 1000000 Indians and has Transparent and affordable pricing.
Near.in
Near in is nothing more than magic. As the name suggests, near. It suggests the local home services. The user interface is so simple and elegant that anyone can book their services without much effort. It is what the simplicity in Near.in made PayTm to acquire it.
It was launched as a pilot service in Gurgaon in 2014. They provide essential services like wellness, home needs, packers and movers, beauty services and much more.
Urbanclap
Urbanclap gives beauty and interior designing services.  These services can be availed in Mumbai, Bangalore, Delhi, and Chennai. Over 20,000 customers have clicked the buttons on UrbanClap and never regretted it again. If you are looking at planning your big fat Indian wedding and are clueless as to where to get photographers and beauticians, you've clicked the right download button. Choose from over 50+ services and book home services on the app based on pre-approved prices. Urbanclap A trusted service provider will be sent to your home at the time slot selected. You can pay securely and easily through Paytm wallet.
You can get a wide range of services including Yoga Tutors, Photographers, Home Salon Beauticians, Birthday Planners, Home Cleaners, Interior designers, Guitar Teachers, and many more local services to make your life simpler.
Seize the moment and always capture the best services in time. If you can see a busy week ahead, let their professional service providers take care of the needful at home, so that you can carry out your business on the outdoors, while they tackle your indoors with their magic wand transforming your 'Woes to wows'!
Doormint
The app has affordable pricing and bookings that can be made on the same day as your requirement. Household services are ranging from plumbing, carpentry, repairing which are currently available in Mumbai and also in a few places in Gurgaon and Bangalore. Opening the door to satisfy all your regular demands, DoorMint is a must have the app on your phone. The satisfaction we achieve once some guardian angel sweeps their magic wand at us, and poof, gets done with our work, is immeasurable. And door Mint is here to open all 'doors' to the handymen that come and quick fix all your daily woes away.
Handy
If you need something fixed or renovated but don't necessarily have the time or resources to do it yourself, check out Handy. It's sort of like Uber for home improvement professionals and allows you to order and schedule services like plumbing, painting, furniture assembly, and electrical work all from your phone. When you use Handy, you'll be able to track the location of your pro, manage your booking details, communicate with your pro, rate, and tip after each booking, and more mobile-only features.
Handy has all kind of services that you can just think of. Services Including home cleaning, office cleaning, hanging pictures and shelves, home theater setup, A/C installation, moving help, interior painting, hanging window treatments, replacing knobs and locks, fixing drains, replacing faucets and toilets, installing garbage disposals, installing light fixtures and fans, replacing outlets and switches, and almost anything else you can think of!