All of us love sports cars and the year 2016 has seen some new and improved models from automobile companies. Besides that, some brand new cars were also shown in the Frankfurt motor show last year and they created quite a buzz in the high-end market. Without further a due let's have a look at these cars.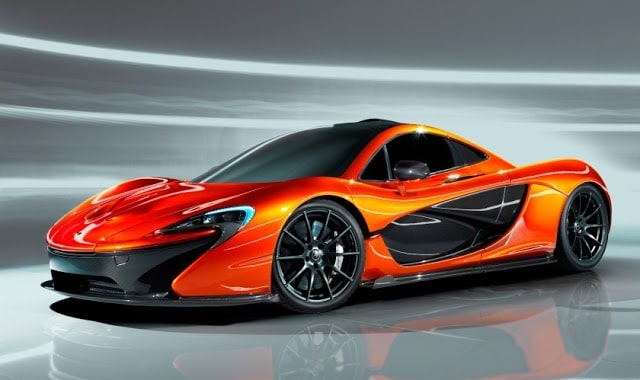 Chevrolet Corvette Z06: Chevrolet's Corvette is already famous for its simple yet sporty design, aerodynamics and the low price considering it is a sports car. Powered by the same 6.2-liter V8 engine and an Eaton TVS supercharger as that of its predecessor 'Corvette ZR!', the car gives up to 650 horsepower and has the capability to reach 0-60 mph in just 3.4 seconds. The car has carbon-ceramic brakes and is available in two models with 8-speed manual and automatic transition options available. But the best thing about this car is its price which is lesser than $1 million. It isn't common that you find sports and racing cars priced under that mark but the year 2016 is all about low price tags.
McLaren 570s: McLaren displayed this sports coupe in the New York International Show in 2015 and the company expects to triple sales with the help of this very car. A 3.8 twin-turbocharged V8 engine is packed under the hood which delivers 562 horsepower alongside a 7-speed gearbox. The fuel economy as claimed by the company is 25.5 miles per gallon and the car is suitable for everyday driving as well says the company. The McLaren 570s will cost you around $180k which, to be honest, isn't much given you get a car from McLaren, but feature wise the Dodge Viper beats it hands down.
Jaguar F-Type R: This certainly is by far the best sports car by Jaguar in the F type segment. The car runs on a 5.0-liter supercharged V8 Engine and achieves a top speed of 186 mph putting other cars in the similar segment to shame. The acceleration is a bit on the lower side but the car manages to pace up 0-69 mph in 4 seconds. The car puts out 542 horsepower @6500 RPM and runs on 8 speed automatic gearbox. The new dynamic design and rear spoilers make it easy to handle the car at higher speeds and with a price tag of just $110k this car pays off well.
That's all folks, there are a few more announcements from big motor companies to launch high profile cars in the year2017 but 2016 seems to get nothing more than this.