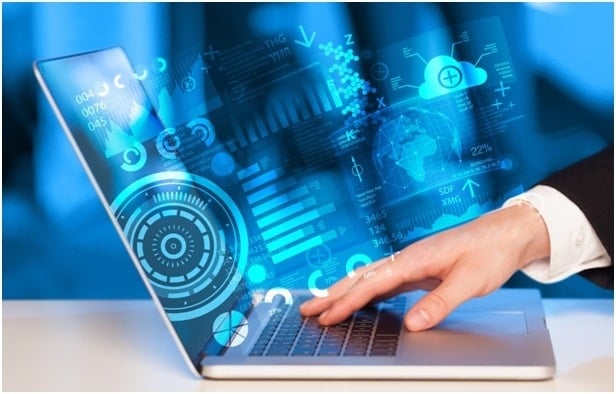 The cybersecurity industry seems to be the new norm these days. If you are looking to become certified as an ethical hacker and work for some of the biggest corporations in the world, then you should take a look at the Certified Ethical Hacker (CEH) certification provided by such a globally recognized organization as EC-Council.
It equips candidates with the most relevant skills in e-business as well as information security. Also, if you have spent the past decade working as an IT expert and you want to level up your career, then this accreditation is just right for you. The CEH credential is an added advantage for any professional who wants to grow his/her career. So, if you are ready for a positive change in your life, keep reading this article. You will find out more about how to obtain this badge and to what type of jobs you can apply for once you add it to your CV list.
Practical Skills Gained When You Become CEH-certified
As you already know, the abbreviation CEH ECCouncil CEH Practice Test Questions comes from a certified ethical hacker. To gain this badge you are offered to take a well-recognized ethical hacking course followed by information security professionals who want to dig deeper into ethical hacking. The candidates who enroll in this program will learn the following skills:
identify any security vulnerabilities and prevent hackers from exploiting and attacking a company's systems;

audit the network and system infrastr

ucture to immediately identify any unauthorized access;

develop security standards and inform employees about how to respect them;

manage a team of security professionals and develop preventative measures to protect the company's systems.
Average Annual Salary of a Certified Ethical Hacker
A cybersecurity professional who obtains the passing score in the exam becomes a certified ethical hacker. After graduating from one of the most comprehensive ethical hacking courses in the world, and becoming CEH certified successful candidates can apply to related jobs that pay between $25k to $132k. According to Payscale.com, the average annual payout to a Certified Ethical Hacker is around $70k.
Recent reports reveal that the highest average salary is paid by New York City. California, Massachusetts, and Washington DC.2 are next in line with the highest annual average salaries paid to a Certified Ethical Hacker.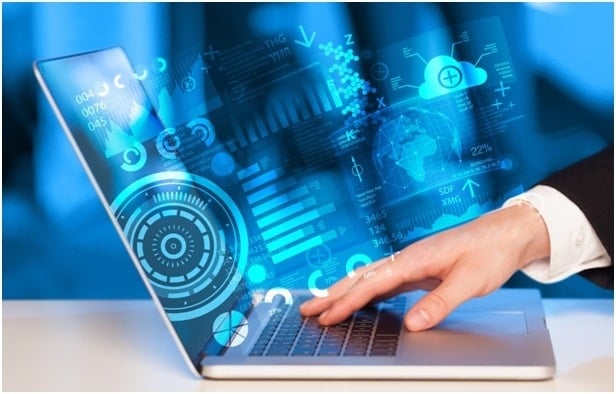 In comparison to other jobs in IT, a certified ethical hacker is among the highest-paid professionals in the industry. Also, most of the students who get the accreditation manage to work for the state and receive defense positions. For example, such certified specialists can be hired by the National Security Agency or the Department of Defense.
What Does the CEH Exam Look Like?
The CEH exam also known as the 312-50 test leads you to get the CEH badge, the core one in the certification program offered by EC-Council.
So let's concentrate on its peculiarities. This assessment has 125 questions to which candidates should give answers in 4 hours. The test format is multiple choice, which makes the exam more difficult. So that to sit for the 312-50 test, a candidate may opt to attend official training or try the assessment without it. Having done official training will help you attempt the exam without going through the application process. However, if you don't have this training, to be considered for the CEH exam you must have at least 2 years of work experience in the Information Security domain and pay a non-refundable application fee of 100$. If you would like to book the exam, remember that it can be taken in the centers like EC-Council Accredited Training Center or Pearson VUE.
Ethical Hacking Course Provided by EC Council
The main principle behind the Ethical Hacking Course is that if you want to become an ethical hacker, you should start thinking like one. That's why the course focuses on creating a hands-on environment to help IT professionals enter a hacker's mindset. What's more, it exposes applicants to unique circumstances in an organization, and candidates are asked to hack an organization's systems to obtain the necessary information by scanning, testing, and hacking.
The course itself contains 20 modules that teach exam-takers the insights of 340 attack technologies used by hackers worldwide. Together with this, applicants can attend up to 140 labs that simulate real-time scenarios to help candidates feel as if they were living through an attack and EC-Council experts provide you with access to more than 2200 commonly used hacking tools for you to understand the hacker world. Taking this course will help you understand the gist of the exam and how to pass it successfully.
Increase Your Chances to Become a Certified Ethical Hacker with ExamSnap
As we all know, many students get scared of the training and exam complexity and they are looking for additional training resources to help them grasp the concepts better. ExamSnap.com is a helpful resource where candidates can buy just for 39.97$ a premium bundle to help them succeed in the 312-50 exam. Once your payment has been confirmed, you will get access to a premium file with IT expert-verified questions and answers as well as a useful training course and a study guide.
Also, ExamSnap provides you with free reliable exam dumps that contain questions and answers, shared by the recent test-takers. To check the abovementioned information as well as an updated version of the CEH exam that is 312-50v10 for now, check the ExamSnap online platform. So, you can see that with secure web resources your chances to promote the exam from the first attempt are higher.
Conclusion
Becoming a certified ethical hacker is one of the highest achievements that any IT professional can add to his/her resume. As the training and exam graduation is not easy, candidates will need to stay determined throughout the process. Apart from the comprehensive training program developed by the Council's instructors, applicants can also check the resources offered by the ExamSnap website. The set of verified questions and answers as well as free actual exam dumps enhance the candidate's chances to do brilliantly in the exam on the first try.