Planning a trip to Peru? Well, you would love to carry over all your paraphernalia while on the trip. The essentials for your stay while in Peru, but what about the tech gadgets you can carry with you for the best experience while you travel in cities around Peru? We will enlighten you on the best gadgets you can carry with you while moving to Peru.
Best Tech Gadgets You Will Need In Peru
Technology has inundated every aspect of our day to day life. Travel should not be an exclusion either. Check out the best gadgets for your Peru travel.
#1 Power Supply
The electricity supply available in Peru is 220V. This should be in sharp contrast to what you find in the US.However, the standard is equivalent to what you find in Europe.
Your appliances like laptops, smartphones and cameras should ideally run on either on 110V or 220V. However, there are several other equipments that have specifically been marketed for a particular region may not be supported elsewhere. If you have any such gadgets that are not designed for the 220V supply, grab a converter that would convert the voltage.
#2 The Connectivity Options
In terms of connectivity, entire Peru is well connected. It would be advisable to opt for the local options for cheaper SIM cards for a better experience. The cities have a good connectivity, but in the countryside, you will need to depend upon the Edge connectivity.
Opting for an International roaming well before you move on your journey would be practical enough. That would be quite an expensive option. You can, alternatively, opt for the local WiFi dongle or SIM.
#3 The Plug points
Peru has three different types of adapters for plugging in your equipment. Two of them are in tune with what you have been using in the USS or Europe. Almost all hotels and other similar places will have at least two types of connection options.
Even then we would suggest opting for a suitable adapter to handle the last minute disasters. If you are from Europe or Asia, the adapter would be the necessary equipment you would need to carry with.
What Should You carry Along when travelling To Europe?
Well, your exact needs will be dependent on you. However, a few essential elements that should accompany you include a laptop, one or two cameras and yes, your underwater camera.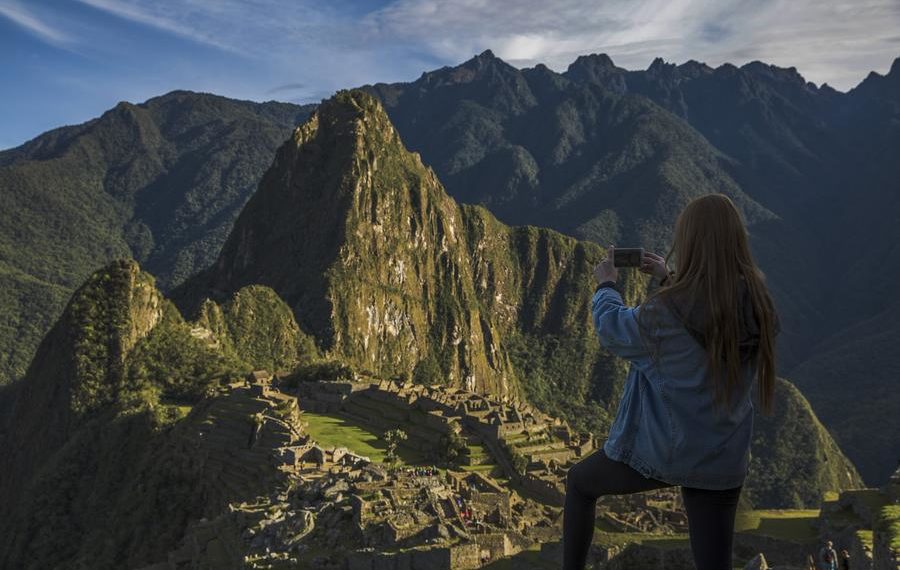 Did we mention two cameras? Well, yes – including them will help you capture your shots in different perspectives. It would be practical enough to go with cameras with different functionalities. An underwater camera would be the best to go with if you are interested in engaging in a little water sport. Peru is indeed well known for the sport.
A few Precautions worth Mentioning
Well, while in Peru, or for that matter any place – you will need to spend a lot of your time in transit. You would definitely not want to damage your precious gadgets getting damaged. Ensure that you use and carry them in the right kind of packing. Using protective cases is one of the best ideas. Yet another issue you would be facing during transit is losing or forgetting your valuables in the bus or hotels. That is exactly why we advise you to carry only those items that you would indeed need.
You may like :- https://www.techwithgeeks.com/10-hidden-tricks-google-gravity/
That was all we have had for your wonderful trip to Peru. Enjoy your stay in Peru and Share your experiences with us!