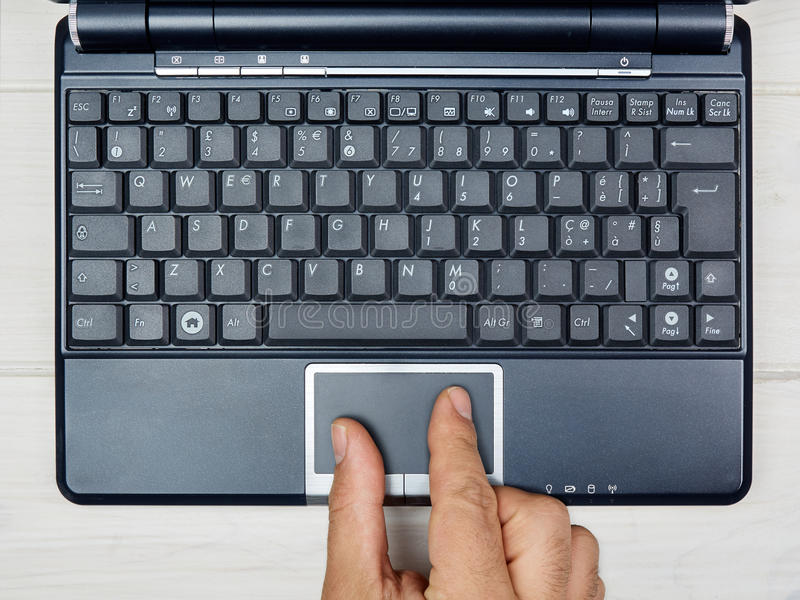 Hello guys, today we are going to cover the topic which will help every windows user who always uses a mouse and don't want to use the built-in trackpad after connecting the mouse and want to disable touchpad when mouse is connected windows 10.
Most of the laptop users love to use an external mouse instead of Touchpad. Well, Using external mouse is more comfortable than using Touchpad. In this article, we will properly guide you how to Disable Touchpad When Mouse is Connected Windows 10.
We have one graphical option in Windows Operating System that automatically turns off the touchpad feature when mouse connected and it can be found in Mouse Properties under Control Panel Section.
And if you are running Windows 8.1 with all updates, then you can now configure Windows 8.1 to turn off the touchpad automatically whenever the mouse is connected to your netbook or notebook and then you can disable touchpad when mouse is connected windows 8.
If you are using a notebook or netbook that is equipped by ELAN or Synaptics touchpad, then definitely an option which is labeled with Disable internal pointing device while connecting the mouse that time this feature appear under mouse properties.
Learn about iOS emulator for PC to run iPhone app on Windows.
How to Disable Touchpad When Mouse is connected?
If you are looking for quick methods to disable the trackpad when the mouse is connected then you might love this post because here we are going to share some quick tips which need to follow to disable Synaptics touchpad when the mouse is connected windows 7, windows 8, windows 8.1 & windows 10 latest one. We have made it easy for you to understand that because the way to disable the Touchpad given in step by step process. Just follow the steps and you can do it individually.
Read Also : Chrome Flags for Mobile and PC
The over-sensitivity of the touchpads has frown and while typing something your palm accidentally brushes the touchpad, or trackpad and your typed words has flush out suddenly. And sometimes you see the mouse courser inserting in the middle of nowhere which is so annoying.
And definitely you wonder that is there any way that I can disable touchpad when mouse is connected windows 10 asus or dell whatever laptop you are using.
Windows 10 includes some new multi-touch gestures you can use with your touchpad, laptop or Surface Pro. However, still some people prefer to use a traditional mouse instead of touchpad while you could disable the touchpad completely.
You might want to switch between the touchpad and separate mouse. If so, you might want to have Windows turn off the touchpad when a USB or Bluetooth mouse in connected.
As we already discuss that many users tend to use a mouse on their laptop because it's more comfortable for some people. In many cases your touchpad will remain enabled and you might accidentally touch it and move your pointer while you're typing or enter important password.
Steps to Disable Touchpad when Mouse is Connected Windows 10:
Below we have shared some quick and working methods to disable touchpad when mouse is connected windows 10 Lenovo and disable touchpad when mouse is connected windows 10 dell and many other companies' laptops.
We will soon share how you can disable trackpad when mouse is connected mac but today here we have only shared the method for disable touchpad when mouse is connected windows 10.
Solution 1: Change your Input Settings
If we listen to the user, then according to them laptops with Precision touchpads have automatic option to disable your touchpad whenever you connect any mouse to your laptop? So if you also have the laptop which has Precision touchpad then enable this setting by following below steps.
Tap on Windows Key + I to open the Settings App in Windows 10.
Go to Devices and navigate to Mouse & TouchPad
You will see Leave Touchpad on When a Mouse is Connected
Set this option from On to Off.
Close Settings app and check if the problem is solved or not.
Solution 2: Check Mouse Settings
It is known as the easiest way to fix the problem with touchpad on Windows is to change your mouse settings. Sometimes touchpad drivers set their own settings to the mouse settings, so you should change it as per your need and to disable touchpad you can follow below steps.
Press Windows Key + X to open Win + X Menu and select Control Panel from the list.
Once the control panel opens, Go to Hardware and Sound section and tap on Mouse.
When the mouse settings windows open, you will see ELAN or Device Settings tab so switch it ON.
Now locate Disable internal pointing device when external USB pointing device is attached and Ok to save the changes.
Tap on Apply and OK to save settings.
Solution 3: Edit your Registry
This solution is made for those laptops which has Synaptics Touchpads, so if your laptop has Synaptics touchpad then you might want to try this solution to disable touchpad when mouse is connected asus.
Read Also : AnimeFreak Alternatives 2019
By performing this solution you should be able to see the direct option to disable touchpad when you connect a mouse in your mouse settings.
Keep that in mind that modifying your registry can lead to system instability therefore we suggest you to create a backup of your registry in case anything goes wrong while processing this solution.
Press Windows Key + R and enter regedit and tap on Enter and click on OK.
When Registry Editor opens, go to HKEY_LOCAL_MACHINE\SOFTWARE\Synaptics\SynTPEnh key in the left pane.
In the right pane, right click on the empty space and choose New > DWORD (32-bit Value).
Enter DisableIntPDFeature as the name of new DWORD and double tap on it to open its properties.
Close Registry Editor and restart your PC.
After making these changes in the registry, you should see the option to disable your touchpad in mouse settings.
How to disable touchpad when the mouse is connected using Control Panel
It should be noted that the option in the Settings app is only available on devices featuring a precision touchpad. If you have another type of touchpad, it's possible to change the mouse settings using Control Panel, or a third-party tool — usually provided by your device manufacturer.
For example, if you're using a Synaptics touchpad, you can use Control Panel to change the mouse settings using the following steps:
Open Control Panel.
Click on Hardware and Sound.
Under "Devices and Printers," click on Mouse.
On the "Device Settings" tab, clear the Disable internal pointing device when external USB pointing device is attached option.
Final Verdicts:
We hope you find this post useful while finding the solution for "Disable Touchpad when the mouse is connected Windows 10" we have tried our level best to provide you perfect solution. If you like this post and solutions then do share this post on social media. Maybe your friends also looking for this solutions, Just share it with your friends and help them easily. If you have any doubt and any other question then feel free to share with us.
Read Also : Pro Tips To Remove VarianceTV
If you have any query regarding this post then do comment down below and we will get back to you as soon as possible. Get more Windows solution, jump to Windows 10 Helps.