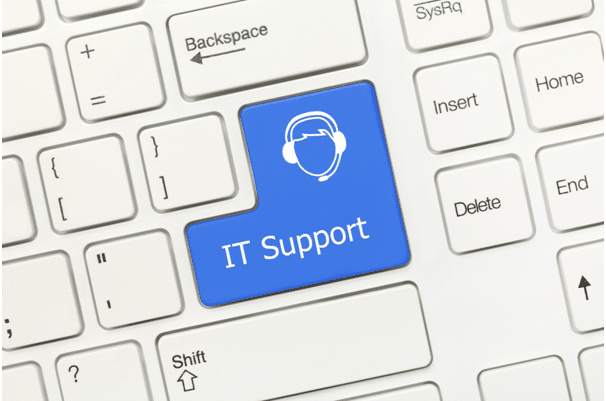 In the business environment of today, technology plays a vast part. As a result, utilizing IT professionals is a necessity, however, maintaining your own in-house IT team can be very expensive, and it may not even cover all of your needs.
This is where an IT services company will come in. These are contracted IT specialists who will build, update, maintain, and manage your hardware, software, and network.
IT as a service (ITaaS) is a model in which the service provider delivers an IT service to a company. The ITaaS market is competitive and there are always plenty of options for managed IT services. But exactly what are IT services?
In this IT services guide, we'll tell you everything you need to know about IT support services.
Why Should You Outsource IT Services?
Whatever the size of your company, you'll probably consider hiring an IT services company at some point. Often, this will be when your hardware, software, networking, or storage needs outgrow the skills or resources of your existing team.
You should outsource your IT needs if you find yourself struggling with any of the following problems:
Growth and Scalability
Quite rightfully, IT professionals expect to be paid well for their skills and expertise. As such, running your own IT department in-house can get pricey. In addition to this, the turnover in IT positions can be quite high.
To help grow a business's scope and reach, many smaller companies will outsource their IT. This will save them money in the long run compared to managing their own in-house team.
A Lack of Employee Resources
Many IT services companies will offer bundled hardware and software at an affordable price. The best part about these bundles is they come with support and maintenance.
Your team will be able to continue running your business without needing to worry about dealing with problems like system outages late at night.
By investing in IT services, you can free up your team for what they do best; running your core business instead of fire-fighting tech problems.
The payroll bill is often one of the biggest expenses a company will have, however managing your IT needs may come in at a close second.
Time spent tracking and maintaining all of your devices can often be a full-time job. Most IT services companies will provide services that center around device upkeep for a simple, monthly charge.
Remote and Distributed Teams
Does your business have remote and distributed teams? If so, you'll probably find that a lot of your IT lives on the cloud. You'll probably also find that hiring an IT services company that can implement and connect these subscriptions makes sound financial sense.
This is because IT services companies are experts in implementing and integrating. In addition, the company you hire to manage your IT services can also monitor your software to upgrade and update them in a uniform fashion, thus reducing downtime.
Security Issues
As your business grows and brings in more customers and clients, any security concerns that get overlooked can suddenly become a massive liability.
On the one hand, you could always train your staff so that they can implement data environments that are secure, however most IT services companies will provide specialist security.
What to Look for in Your IT Services Company
There are countless IT services companies, and they come in all manner of sizes and shapes. Many will have specialisms in different IT fields.
You can hire an IT services company to set up a network for you or to carry out a data protection compliance audit. Whatever your needs, there are several key factors to consider when outsourcing your IT requirements.
Transparent Pricing
It may sound obvious to check a companies pricing structure before you sign up to them, but unfortunately, pricing is not always clear.
Research all of the fees and pricing associated with implementation and additional integrations as well as the price of hardware servicing plans.
Find out how much it will cost you to have 24/7 access to the help desk for support.
You should make sure that you engage an IT services company that is completely transparent in all of its pricing.
Customer Services
It's essential to remember that your IT services provider is just that, a provider of services. You should, therefore, not only research how they are at handling your IT needs, but also how they are at handling customer service.
You need your managed IT service company to be polite, helpful, and friendly; particularly when you get in touch via the support number.
Read reviews, testimonials, and references to find out about the quality of the customer service they deliver. See more about an IT services company's experience with customers on their website.
Compatibility
Not every IT services company will operate the same way. The services that a healthcare organization may need will be different from those needed in an architect's firm. Some providers will work exclusively with Windows computers, while others may work with Apple Macs.
It's vital that you review your existing infrastructure and ensure the IT provider that you select will be able to work with your operating system, network, and server.
Even when you don't have a vast array of experience vetting IT professionals, you should see your initial communications as an interview. Make sure you ask plenty of questions and utilize any in-house experts to help you out.
What Do IT Services Do?
IT services offer a wide range of technology solutions, from managing your network infrastructure to round-the-clock system monitoring.
A good IT services company will offer financial savings while making your workplace more efficient.
For more tech articles, check out the rest of the site.