Human beings need some kind of stress busters to get themselves free from the day to grills that they go through the life. Music is one such great stress buster that helps you unwind without having to fall prey to any of the vices. The digitalized world has been instrumental in us opting for music downloading apps or services. When it comes to listening to music, smartphones have replaced the age-old music players. With an equally growing number of free music download apps available for the smartphone platforms, it has indeed been a great beginning in itself. From that perspective, let us check out a few excellent free music download apps for Android in today's post.
Top Free Music Download Apps for Android in 2018
Google Play Music
Coming from the tech giant Google, that should be a great option for listening to some worthwhile music. In fact, the music player cum download service from Google has been the default music player on most of the Android devices these days.

Making a beginning with the launch of a music player app for Android devices, the app has now become a full-fledged music streaming and download service. You can either opt for music downloads or stream it as per your preferences. The app lets you download tracks from a variety of formats including MP3, ACC, WMA, FLAC, and OGG. You may either go with the local music stored on your phone, stream it from a wide range of collection or opt for the Radio if you are satisfied with either of those options for an assorted mix of music tracks.
It offers you more than 20000 tracks to listen to. You can manage all your music listings from a single Google account. What's more, you can sync your music across multiple devices seamlessly.
4Shared Music
If you are thinking of free music downloads to your Android, nothing can beat 4Shared. One of the biggest file-sharing websites, it offers you the options for listening to your favorite music through live streaming or download it if you want to keep it. It offers you a huge library of music files to be downloaded and listened to.

The downloads come with no strings attached. That would mean you can download your favorite songs at any time without having to pay any money. The search option provided within the app is just awesome and simple to understand. The music app boasts of a user base of over 50 million users. In addition to the best of music, you will also have access to a free cloud storage of 15 GB for saving your favorite songs. However, if you are looking for some high-quality music, it may not be your best bet as such. But, you can be assured of a good range of music tracks available including both old and new.
Music Paradise Pro
The Music Paradise Pro should be the game changer for your needs. In fact, it does not host music files on its own but searches for the music files over different search engines. In essence, it a music curation service that fetches music for you from several sources.
The app offers you several Pro features without having to subscribe to any of the features as such. The service supports multiple file downloads in batch while providing you with an optimized download speed. Unlike most other options in the free music download arena, the app lets you play the downloaded music on any of your devices.
Rock My Run
As the name itself should be indicative of, the tool lets you enjoy your workout with a piece of supporting music. It offers you a host of music files to download and play on your Android. If you are a fitness freak, you will definitely fall in love with the app and its multidimensional features.


They call themselves the best workout music app, and the functionality offered to evidence enough of the ability that the tool comes with. With an included DJ Mixer option, you should be able to add up customization to your favorite music in tune with your exact requirements. You can even filter the playlist length to customize it with your workout timings.
One of the features we loved with the app include its ability to provide you with the settings like BPM so that you would be able to align your footsteps to the music you are listening to. In fact, the app will make your workout hours more cherished and enjoyable. You have access to an excellent notification panel that would help streamline your music listening experience further. However, most of the music available on the app is western. So if you are not someone who loves western music, this may not be an app for you.
Angami
Originally from the Arabic region, the service picks most of the songs from the Arabic genre. You may find other content as well, but the prime content on the app remains Arabic. The app has been quite popular in the Arabic region.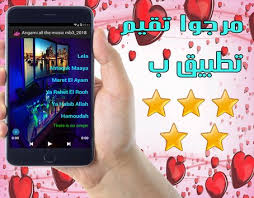 If you are indeed interested in the Arabian MP3 downloader for Android, you can definitely give it a try. You have several options ranging from streaming, downloading and favoriting. Searching for your music has never been easier. It offers you an advanced search option covering music videos, DJs and a host of moods. The tool also comes with a hands-on radio option as well.
Winding Up
Well, that was a formidable list of the best free music download apps you can download on your Android. Downloading your favorite music for your Android device had never been so easy and simple. We assume the top best free music download apps featured here should help you get your favorite MP3 files with ease. If you have used any of these apps for your music download needs, we would welcome you to share your views and experiences with us. This will help our readers in making a learned choice.