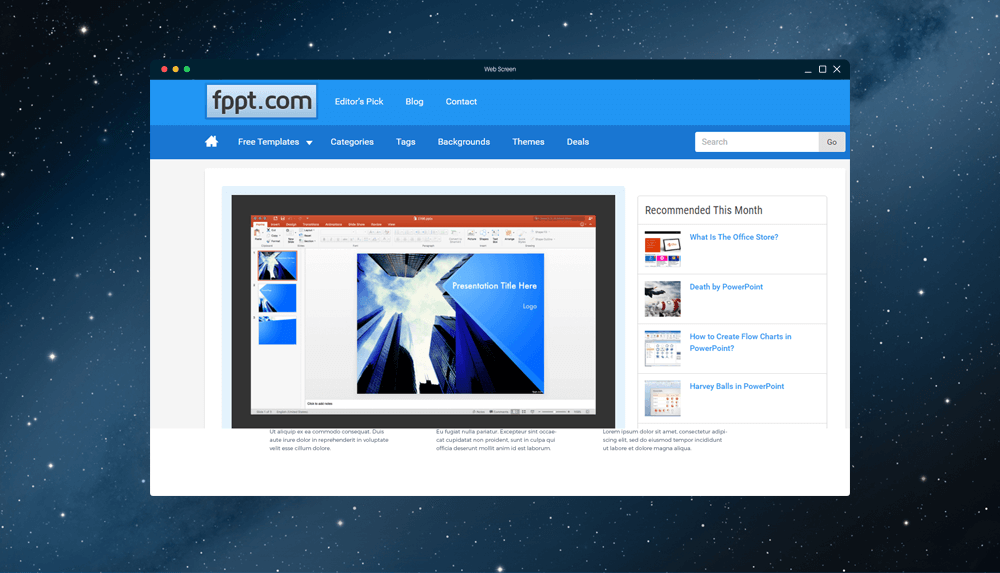 Presentations should not only be about content— but they should also be about aesthetics. This means that your presentation should not just effectively convey needed information to your audience, it should also be interesting enough so that your audience will pay attention in the first place. With the right balance of content and design, you will be able to create a compelling and powerful slideshow that your audience will find not only interesting but memorable. However, creating such a template is easier said than done. This is because it's not that easy to create stunning, professional-looking presentations for many presenters. After all, who would want to stay on their desks for extended periods of time poring over slides instead of performing their core competencies or growing their business? 
Well, If you are looking for some trendy or advanced looking presentation templates for your next seminar, meeting or project, we have a good resource for you. This resource can save more time which you can spend on another important work.
For those who want to take out the hassle and the long periods of time creating beautiful, high-quality presentations, you can go to FPPT.com and download free PowerPoint templates to help you with all your needs. They have various templates like PowerPoint illustrations, 3D designs, animated presentations and many more.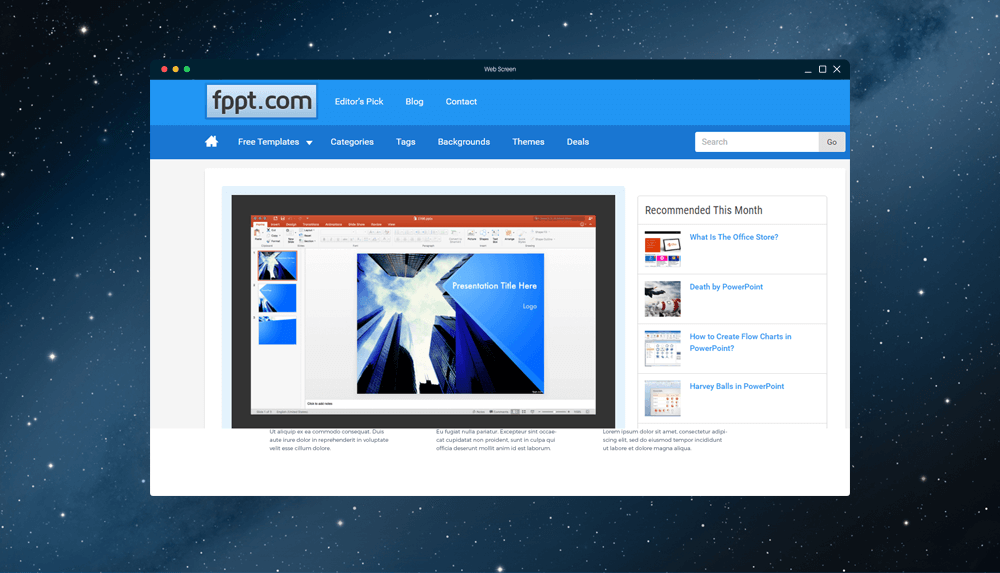 Amazing, High-Quality Presentation Templates with Stunning Designs
For anyone who needs to create presentations for various topics or reports on a regular basis, readymade PowerPoint templates can be quite handy. They help you create beautiful presentations that not only clearly communicate your information, but they are also exciting and memorable for your audience too. A good and attractive presentation can impress your audience in the first look. These readymade powerpoint templates can make your work so easy. You just have chosen anyone template and add your details and information to the templates. Hurray! Your presentation is done. 
Specially designed for PowerPoint, these templates help you always to bring your best foot forward slide after slide. This is because the free PPT templates allow you to make the most out of PowerPoint's special features, resulting in creative, harmonious, and beautifully laid out slides that will always look professional, whatever your topic may be.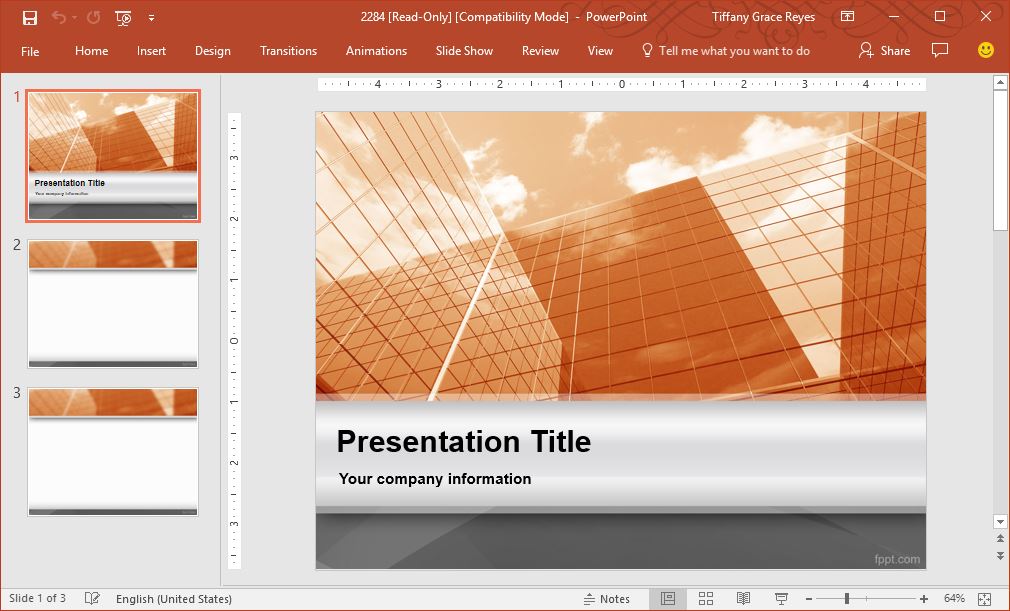 At the FPPT portal, you can search for your desired templates among thousands available for download for free. These templates can be sorted through according to the defined categories, or by color, theme, and background. Therefore, if you are looking for templates with the black and red background, you can easily find one. If you are looking for Christmas themed ones, you can also sort through dozens with just a few clicks.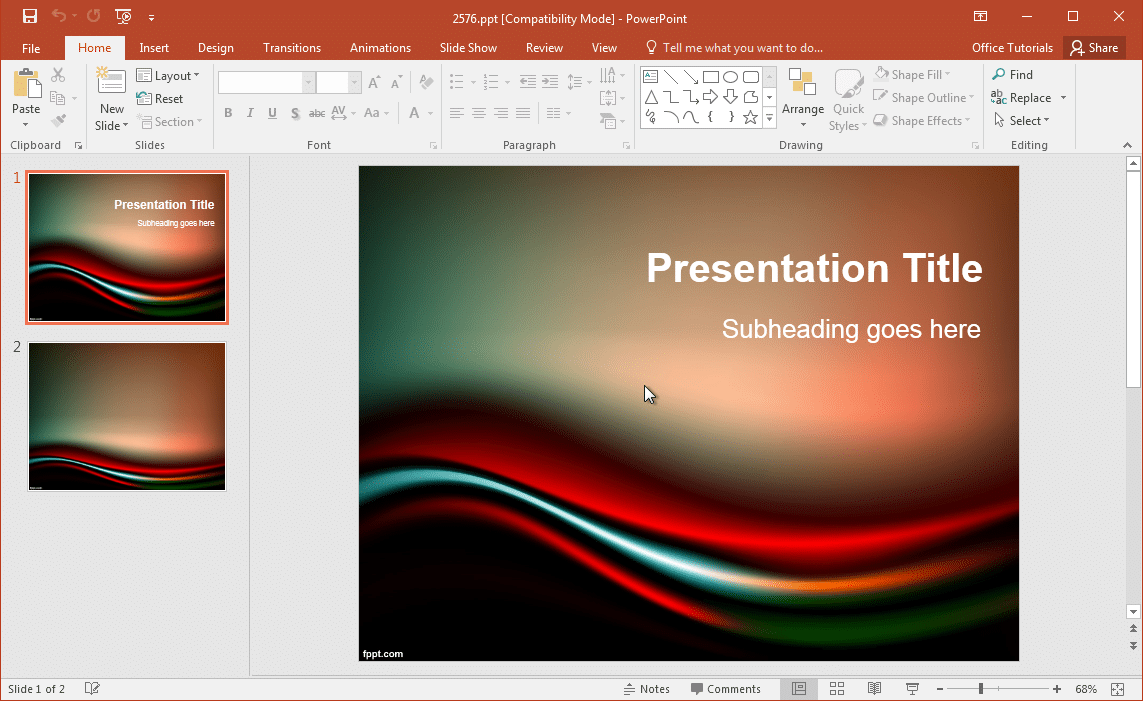 And because you have at your fingertips a diverse collection of free PowerPoint templates, you can easily create your personal collection. For example, you can create a set of go-to and brand-oriented templates that you can save right to your computer or on the cloud. You can just imagine how much awesome templates you can get from Fppt.com after seeing these all screenshots that we have added to this article.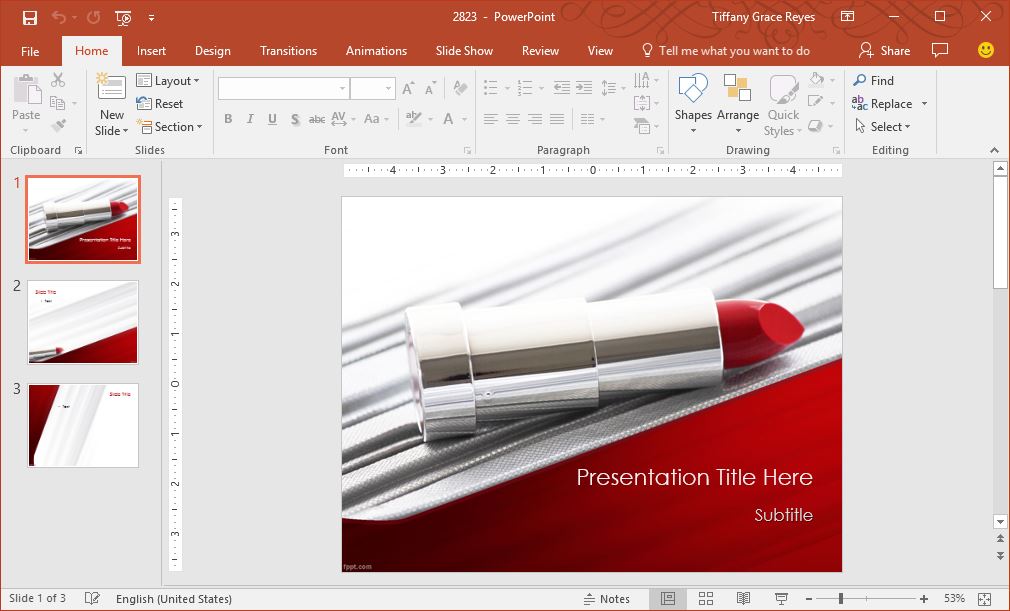 Create a Perfect Balance Between Content and Aesthetics
The free PowerPoint templates from FPPT offer beautifully designed slides that have different layout options. These design options allow you to display data in a variety of ways using creative visuals. These visuals can be in the form of tables, graphs, charts, and SmartArt diagrams.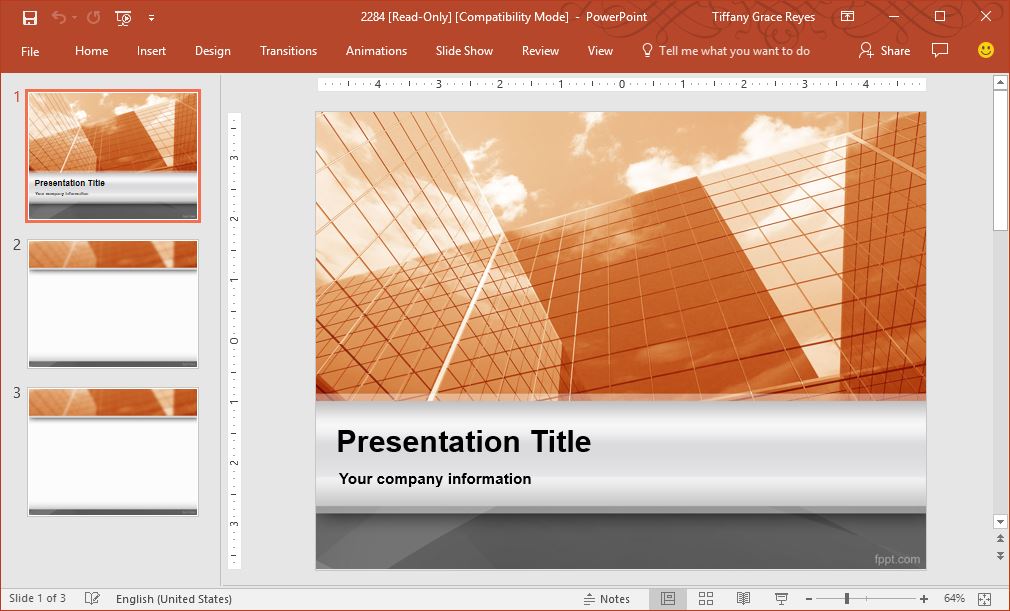 Whenever you choose a template, you can be sure that they also come with a set of complementary visuals. So that will match your theme, making your presentations look polished. And since these visuals are great for displaying otherwise large amounts of information in one simplified form, you have a better chance of keeping your deck straightforward and concise. Your audience will also benefit from this because they can easily understand and remember your presentation. 
You are reading: Zanti Apk
ransomware
Still, if you have other preferences than the formats in the template, customization remains easy. You can format the charts or diagrams by changing the effects and the color scheme.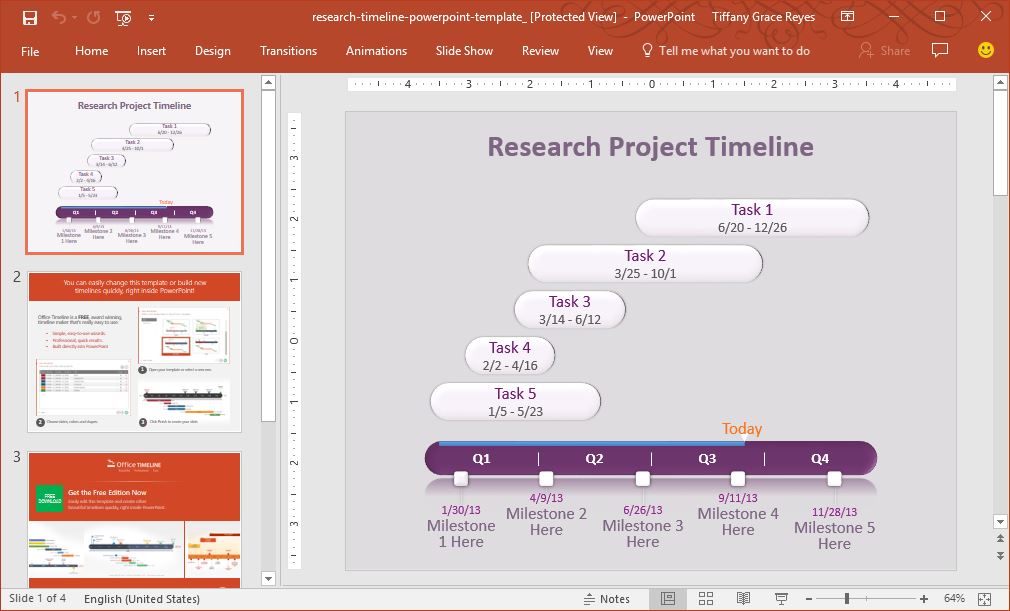 Speaking of customization, there are also many ways to customize each of the slides in the FPPT templates. Many of the templates come with variants, with their color schemes and font styles. There are also templates wherein you can format the backgrounds, or even add your image or pattern. 
Further, you can personize your PPT. You can add your company or organization logo and slogan, aside from adding various animations and transitions. You can make every possible change in your slides as you want. It's all depends on your how much attractive you can make your presentation. So, Just search those templates which are related to your documents.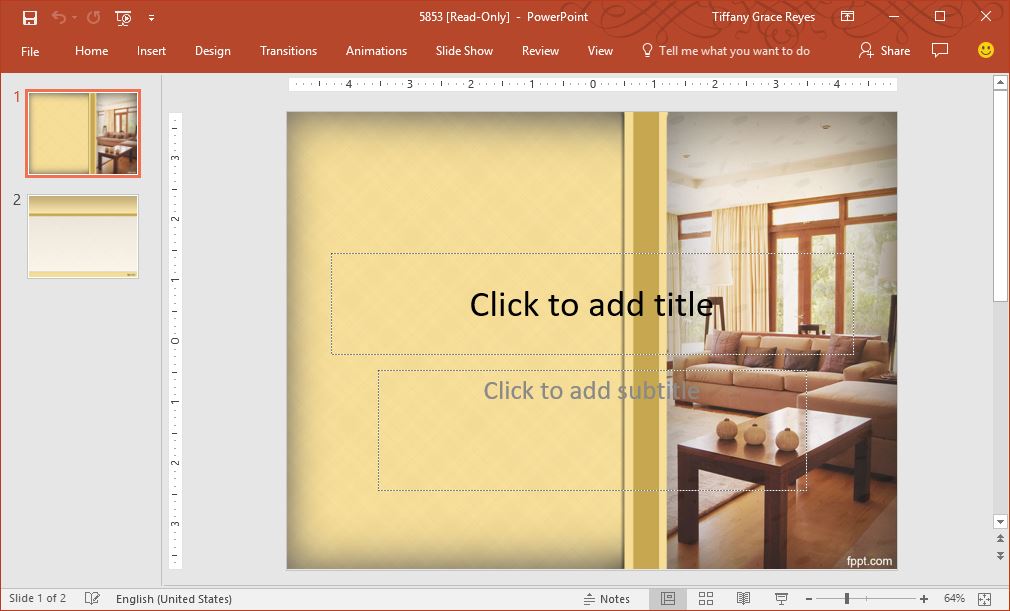 The professional templates at FPPT are ideal for anyone, whether beginner or advanced PowerPoint user. To get you started, you can just visit the FPPT.com portal so you can download presentation templates for free. There are thousands of awesome free templates available on FPPT.com but you also can purchase some awesome and unbelievable template designs. 
If you have a busy schedule and you want to make a presentation instantly then these all templates can help you a lot. So, Just check out the Fppt.com and select your needed template and make your first presentation today.