Video gaming took the gaming world by storm at the turn of the century replacing other physical games by being the most appealing gaming type.
It got even more appealing with the introduction of online gaming as gamers now have an almost unlimited number of people they can play against across the web.
The wide adoption of video gaming across the world means more and more people are looking to get into video gaming as a professional or just for leisure. If you must stand a chance against your online opponent, friend, or even the computer, you have to up your video gaming skills.
And in this guide, you'll see how to get better at video gaming so you can start playing like a pro.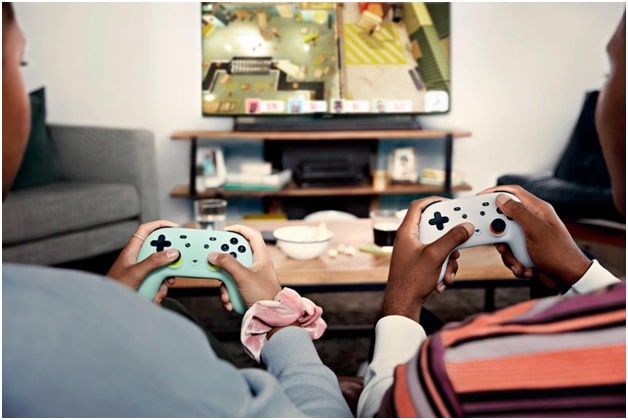 1. Relax
Lots of gamers are so tense when playing video games that it affects their performance. Always have it at the back of your mind that it's just a game. With this, you'll play at a more relaxed pace and have a clear head to enjoy the game.
When you're relaxed your body and mind are open to enjoying the game rather than the fear of losing taking over your every thought.
2. Watch Pros Play
Watching pro video game players play their favorite games is a quick way to improve your skill, tactics, and use of weapons. These pros have mastered the art of video gaming and by just watching them play; you'll pick up vital lessons from how they play.
Things like their favorite weapon and tactics, the route they take, speed, and how they approach enemies among several other things will become clear to you.
Thankfully, there are several platforms you can watch the pros play video games. These platforms include YouTube, Twitch, among others.
3. Play Your Favorite Games Often
You cannot be a pro on every video game out there, but you can on a selected few. So why not choose your favorite game and devote more of your time playing them. This will improve your skills through practice.
When you play these games more, your mind becomes in tune, improving your eye-to-hand coordination for the game which will help your reaction in-game.
4. Improve Your Competition
If you've been playing against your friends who are more or less on the same level as you in terms of video gaming mastery, you will be stuck on the same level.
If you must improve, you need to challenge yourself with people more experienced than yourself, people with varying techniques and skills.
Meet other gamers both physically and online. Connect and play with them. Don't be afraid to lose as you'll lose more than a couple when playing against a far superior opponent but the rewards would be clear in a short while.
5. Video Yourself Playing and Analyze Your Game After
There are so many streaming platforms available now that make it easy for gamers to stream themselves playing which will allow them to re-watch and analyze their play and tactics.
When in-game, you have a couple of seconds to make a decision and react, so sometimes you may make the wrong decision in the heat of the moment. Re-watching the play later can help you see those wrong moves in your play and make it easier to remember when in that situation again.
6. Read About Your Favorite Games
Reading the latest on your favorite game is a good way to take breaks from gaming while also learning vital information that can help you play better.
Read tricks, cheats, and tips just like this guide you're currently reading to get better at video gaming. Some websites like https://battlelog.co/ are dedicated gaming sites you can consistently get valuable game contents to read.
7. Take Frequent Breaks
This might sound counter-productive to the tip of playing your favorite game often but it isn't. You can play your favorite games often and still take frequent breaks. In fact, that is how you can improve quickly.
Playing the game for long stretches at a go only drains your mind and depletes your energy faster. Taking breaks on the other hand will allow your mind to refresh and become clearer for when you come back.
Summary
Remember, video gaming is not a do-or-die affair. Have fun while playing and keep your mind at ease. Implement these tips and you'll notice improvements within a short while.