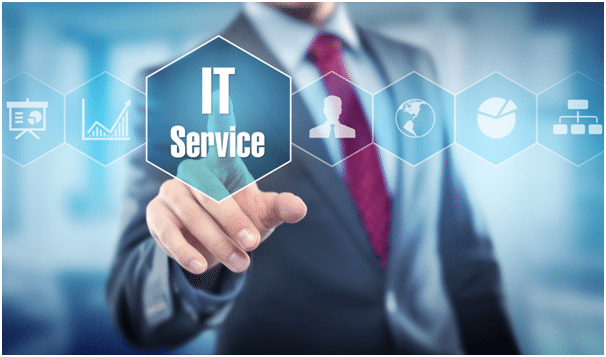 Every department needs to have an IT department that focuses on server management, computers, cryptography, software updates, and data management. While your employees may seem to be handling the IT department well enough, things might not be the same in the future. They might not catch up with the constant technological changes.
Staying on top with advancements in technology requires money and effort that your company might not keep up with. But all these can be very easy if you consider IT department outsourcing. But outsourcing also comes with its pros and cons, which you must look at before proceeding.
IT Department Outsourcing Pros
Outsourcing the IT department comes with both long-term and short-term benefits. Here are reasons why you should outsource your IT services.
IT Department Outsourcing Reduces Labor Costs
Maintaining an in-house IT department is very costly. You have to buy expensive IT equipment and keep updating them from time to time. You also have to train your staff and ensure they catch up with all the technological changes.
If you choose to hire temporary IT staff, you'll also end up with disappointments in the long run because it will drain your company both mentally and financially. Instead, you should employ an IT support provider who'll bring in skilled workers and reduce the labor costs.
Uninterrupted IT Operations
Having an external IT team means you won't be dealing with service interruptions due to system failures and software crashes. The IT companies ensure your business gets innovative software and hardware solutions. Your business will benefit from end-to-end networking and continuous operations of the intranet, internet, and extranet.
The IT companies have a professional team capable of providing your company with all the technical services. They also have mechanisms put in place for disaster management and recovery. The skilled IT service providers take all the worry off your back by ensuring your IT services are running smoothly.
Get Niche Expertise for Your Projects
Even if you prefer staying with your in-house team, there are some IT projects that they won't handle efficiently. Some projects require niche expertise, and you need a knowledgeable team such as those found here https://www.orbissolutionsinc.com/locations/las-vegas-it-services/ to provide that.
Projects that need artificial intelligence are better off outsourced rather than hiring specialists to do it in your offices. You'll get a proficient team with experience in handling such projects and still end up saving money in the process.
What's more, you don't need to go through the trouble of taking your team for training whenever you come across a niche that none of your members understand. You simply outsource and save money and time.
Improved Focus on Business
Outsourcing IT work enables the company to focus on broader business issues. The IT experts handle all the operational details relieving the business of all the stress. By outsourcing, the management gets a huge relief from IT issues that need a lot of attention and resources.
Your management team can use the extra time to focus on other essential aspects of the business. They can focus on providing better customer service and foreseeing the long-term growth of the business.
Shared IT Failure Risks
Risks are unavoidable in business, and any mistakes in the IT department can be very costly. When you outsource your IT services, you'll minimize the risks. Outsourcing makes the company more flexible, dynamic, and prepared to embrace new opportunities.
Whenever there's a risk such as downtime or equipment failure, your company will not have to deal with the consequences alone. The outsourcing company will handle part of the risks and relieve you of the huge financial burden. You might even get compensated for the losses that resulted from the risks.
Cons of IT Department Outsourcing
While IT outsourcing benefits can be mouth-watering, don't be blind to the fact that there are also downsides. Take a look at the cons of outsourcing your information technology department operations and make an informed decision.
Loss of Control
If your business prefers to have full control of the IT department, outsourcing may not be your thing because this will not be possible. One thing you should be sure of is that outside vendors will not match the responsiveness and levels of service that the in-house team offers. Your management will not control or supervise the outside team.
There are also concerns about how IT companies handle confidential company data and strategic applications. Your company is not 100% sure if its data is still safe in the hands of the outside team.
Outsourcing IT Department Reduces Employee Morale
If you had an in-house team, then you suddenly decide to outsource, you kill the morale of your dedicated team. It's like showing them that you don't appreciate their work and not confident in what they deliver. This also means you're going to layoff some workers or transfer them to a different department.
These kinds of activities bring down the morale of your employees. Even if you don't fire them, they'll live in fear of job insecurity, and you might end up losing a great talent pool.
Possibility of Disappointing Service
While you've come across many businesses benefiting from IT outsourcing, it's not always a guarantee that you'll get the same. Your business may not receive the required level of service and the expected results. There are many IT providers in the marketplace, and not all of them deliver the level of services they promise.
So, you don't fall into the trap of rogue IT personnel, you must ensure their service level agreement (SLA) offers a clear response and resolution time. Make sure you understand the contract before signing. Do your research on the IT Company and be sure of what you're getting into.
Should You Outsource IT Services
Now that you know what to expect in IT department outsourcing, you can handle the process without any problems. With the benefits and drawbacks at your fingertips, you always know whether your business can be comfortable with outsourcing or not. When you choose to reap the benefits, you must also prepare yourself to handle the drawbacks.
Are you ready to outsource your IT services? Make sure you only choose a reputable and experienced company. Read other blogs on this site for more helpful tech tips.