Keywords play an important role in ranking your site or blog in search engines. That is precisely why keyword research has a lot to do with the success of your blog. If you are working with SEO and looking to ranking on Google search engine, you will definitely need trending keyword research tools. A perfect keyword analysis is a real KEY to success. Let us find the top five keyword research tools that can help you rank your blog high in 2017.
Keyword Research Tools – Why Are They Important?
As we have already understood, a proper keyword analysis is what would help you make use of trending keywords in an attempt to make your site rank high. You have been working hard to create content on your website, adding pages and pages of content, images, and other optimizations – but at the end of it finding nothing working out. The fault is not on your website, or the content you are posting. The reason for not ranking well on Google search engine is basically due to the fact that you are not using the trending keywords or to be more precise – trending keyword research tools.

Keywords have to be focussed on the SEO efforts you are putting into the site and thus are very critical for the success of your blog. However, searching a keyword is not as easy as it seems as you will a lot of data for a proper keyword research and keyword analysis. The Keyword Research tools we have featured in this concise listing should go a long way in helping you achieve the toughest.
Google Keyword Planner
Google Keyword Planner is undoubtedly the best you can opt for as it is one of the most used and popular keyword research tools you would ever find. It helps in driving traffic to your site real quick.
Whether you are newbie blogger or a professional one, Google Keyword Planner is the best that can happen to you. What makes it even more popular is its integration with Google AdWords and the free availability. It is quite simple to use. Just enter your seed keyword, apply your filters and you are good to go. However, you will need a Google account to log in to the service. The strength of the keyword planner lies in the fact that it offers you all the keyword information on the largest search engine, Google.
However, this same strength may also be the drawback as well. If you are looking to check how the keyword is doing on other search engines, there is no way you can do it.
KW Finder
KW Finder is a tool that is meant for keyword research and keyword research alone. That should make it the best if you are looking for a tool with a dedicated approach.
The newer, yet one of the fastest growing tool in its genre, KW Finder is one of the best tools for getting a targeted traffic to your site. One of the best advantages of using KW Finder is it offers you the ways to search for question styled long tail keywords. Anyone in the blogging arena cannot deny the fact that these type of keywords are indeed the best when it comes to getting targeted traffic. The keyword research tool is quite helpful in finding the best keywords for tutorials and How To articles. The tool has both free and paid subscription options. You can use the free plan to get a feel and then opt for the basic plan that would meet all your requirements.
UberSuggest Keyword Tool
UberSuggest can be the best when it comes to the basic keyword research tools. It offers you a host of keywords just by adding words to the end of your seed keyword.
UberSuggest can be a great way to get a huge list of long tail keywords. We have been regularly using the keyword research tool for our daily requirements and can vouch for the efficiency of UberSuggest. If you have been looking for a tool that will find the long tail keywords effectively, this can be your best bet. It provides you a huge set of keywords that can be further researched to arrive at better long tail keywords. In addition to providing you the list of keywords, it also lets you analyze the Google trends for the keyword.
Wordtracker
WordTracker is the tool that can help you build an SEO strategy and helps you research new keywords. It offers you a combination of different tools.
You are at: Rainbow six siege Hacks
The tool comes with Keyword Tool, Link Builder, and Strategizer all built into one single unit. The link builder helps you find the possibilities of inbound links, while the Strategizer examines your entire SEO strategy. The Link Builder is what we would consider unique to WordTracker. However, the interface may not be something that you may like. The service does offer you fewer results when it comes to the keywords.
LSIGraph
LSI Graph or LSI Keyword Generator is the best when it comes to LSI Keywords. Latent Semantic Indexing keywords play a very important role in a better keyword research.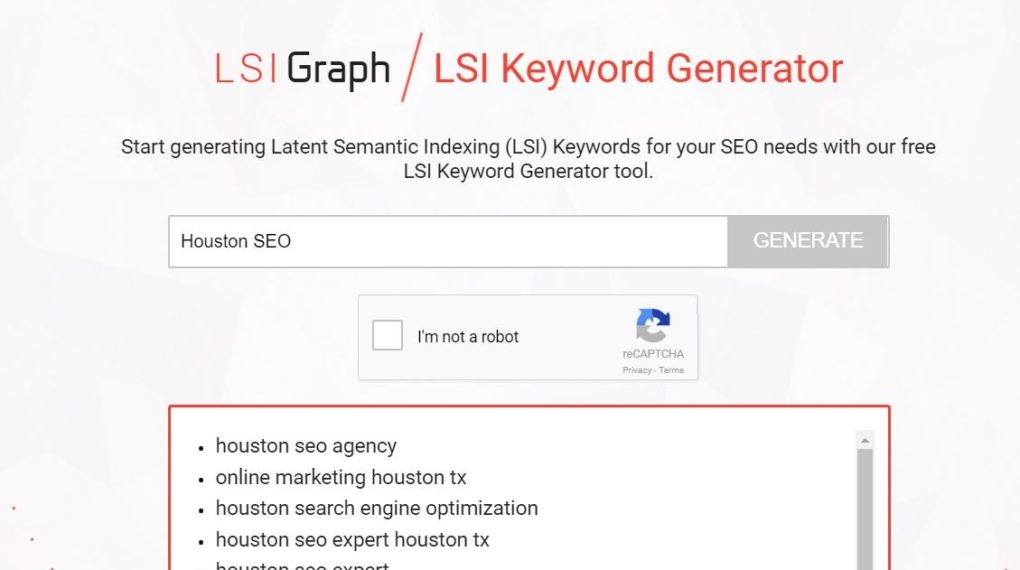 It may not be one of the popular tools you would normally find over the internet. But, it offers you the best ever performance in terms of the high-end LSI keywords. We would definitely treat it as one of the trending keyword research tools by any standard. It does not need any signup process to use the tool and that should be one of the best features for our preference to using the tool. The tool is completely free to use and SEO friendly. You just need to type in the word and the tool will show you the results.
In Conclusion
Those are the top five tools you can use for an effective keyword research requirements you may have. Choose one or two tools from among the five listed here. The Google Keyword planner would work as the good basis for your requirements in an efficient keyword research tool. We have focussed on the lesser known Keyword research tools than the well-known ones so that you can get a feel for the new tools before others.
Check out the tools featured here above and decide which works best for your needs. Are you using any of the tools we have listed here? If you do, share your opinions about the tools here with us. If you have other preferences, you can share them as well.