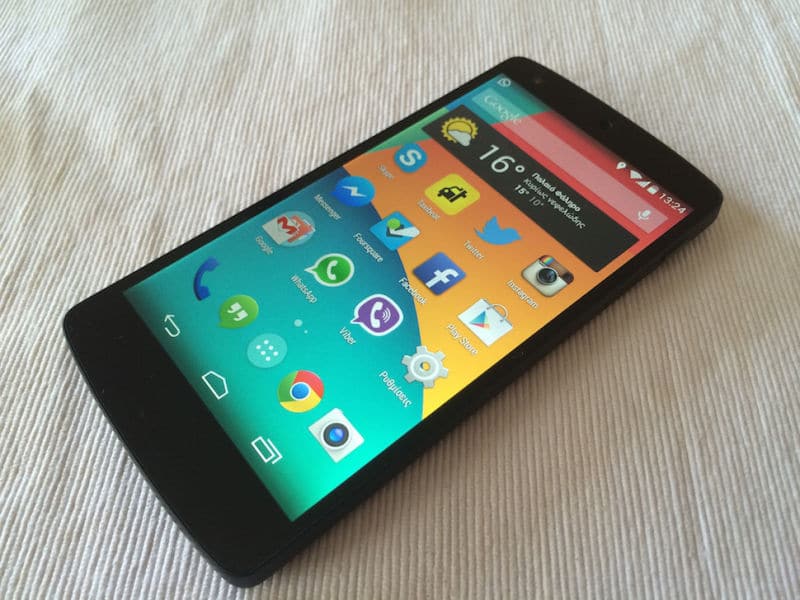 It is amazing just how quickly your smartphone can get cluttered with various apps and features, meaning you end up scrolling through several screens to find the one you want to open.
It doesn't take long for your phone to fill up with apps, and it doesn't take that long to clear the clutter either, plus, it is easy to do.
Give me some space
When you first get your smart and shiny Android phone, it seems implausible that you will get even close to using up all those available gigabytes, but sooner than you think, you find yourself in need of freeing up some storage space.
There are some useful apps that you will want to keep on your screen, like a real-time weather app, so that you know what conditions to expect throughout the day. But if you want to clear some space, the first thing to do before you delete anything is to check how much storage space you have used.
How to check
It will make a big difference to your spring clean if you can establish what programs and apps are taking up the most space.
The way to do this is to click on the Settings icon from your home screen or wherever you have to access this information from.
Once you are in Settings, scroll down until you see the heading that is labeled as storage and USB. Once you tap on this label, it will open up a list of apps and processes for you to view, together with a detailed list of how your internal storage space is being used.
Once you have a target list of items that you want to get rid of, you can click on each app that you want to uninstall, and follow the instructions to remove it from your phone.
Don't forget the downloads
Many of us get sent files to download and if you freely click ok each time an item needs to be downloaded, there is a fair chance that you might be taking up a decent amount of space that you no longer need or want.
If you can't find a heading labeled downloads, check to see if you can find something like My Files, which will be the same thing but just under a different name.
Work your way through the list and delete all your unwanted files to clear up some much-needed space.
Managing your photos
Plenty of us now routinely use our phone as a camera, which means that you will probably have a lot of images stored, that will be taking up memory space.
Think about syncing your images with a service like Dropbox or Google photos, so that you don't run the risk of losing any favorite photos if your phone crashes or gets stolen. It will also allow you to clear out some of your photos once you know they have been safely stored in the Cloud.
Follow some of these simple steps and you will clear the clutter and be able to access your favorite apps more easily.
Toby Davey couldn't live without his smartphone now. A geeky guy, he is always one of the first to give the latest must-have gadget a go. He shares his tips, opinions and useful info with an online audience.