Numerous business leaders have placed arguments that the invasion of technology is now 'ruining' the human elements of human resources. The truth is that it is a complicated issue – but technology has actually done its part to enhance the human experience.
The world of today in terms of working conditions is vastly different to the one ten or twenty years ago. Thanks to increasing mobile computing and technology solution, employees are now able to work anywhere at any time. The role of human resources has gone through significant impact, thanks to the introduction of technology, and internet access has also become easy and safe, thanks to initiatives such as Best VPN. In fact, some experts within the industry have also noticed the changes and are commenting that technology has led to many disruptions in operations.
Read Also : 18 Productive Chrome Flags for Mobile
The changes will generally affect organizations in two major ways – offering various tools to engage and manage the talent present in their businesses, as well as assisting many HR managers to change their focus to generating company profits instead of managing the workforce directly.
Read on for some ways that technology can be useful in enhancing the human resource management and general human experience in companies.
The more automation there is, the more human connections are given time to develop
The end goal for many business leaders today is human connection, since the same humans are the ones that are driving the business. In this way, tech related to HR will help the organization to improve human relationships.
It is easy for a HR professional to be caught up in the mundane aspects of their job and suffer from burnout. Technology will not seek to replace these individuals entirely, but instead work to secure the gaps that are apparent within the HR industry, especially critical elements that many organizations have lost before.
Before installing this software though, make sure to consult with your employees and understand the things that may be preventing them from being at their best. Afterwards, you can research the software that is capable of handling these functions and free the employees' time to look for the best Human resources.
It gives more information
In a startup, it is not difficult to deny that things can move very fast. Because of losing track of things, many employers will not voluntarily ask their employees for feedback on issues.
This action may seem harmless at first, but it becomes detrimental to the entire business. The increasing development of apps that facilitate feedback is a direct solution to this problem, instead of employees or managers trying to wait for a quarterly or annual review. It is very important to create environments that facilitate feedback from employees to managers and vice-versa, so that the organization has free flow of information.
For instance, giving your employees a chance to submit their feedback and questions anonymously, can make the managers have an easier time to gather information, which helps the atmosphere of meaningful engagement by all parties involved.
You can do this by using a communication or feedback platform where the company can do an anonymous survey on matters within the business. Ranging from after-work activities to payments, it can be an opportunity to improve the experience of employees.
Tech can connect employees, even those in different countries
HR technology advancements can also be very useful in embedding videos, therefore changing the way business leaders conduct their affairs. For employees that are not near you physically, it can also be a way of giving them information related to the business, and even interview those that are seeking jobs.
In fact, this method is more convenient and cheaper to contact and communicate with a global workforce. It is also important because it improves the human experience, and make the employees feel as though they are in one room with you.
If it is possible, you can try to get some days and talk to employees as well as other people within the office through messaging platforms as well as emails and phones. Then, you can take a break from talking to them, and then try to connect through video.
Enhances personalization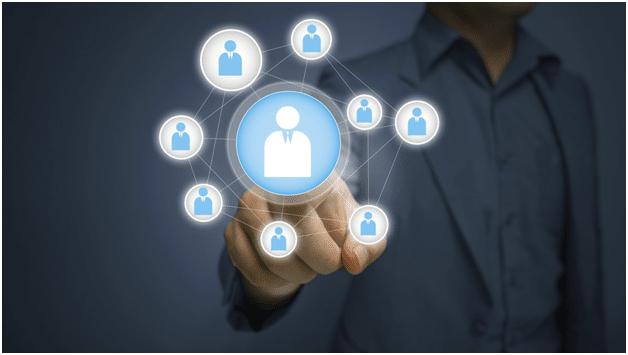 Thanks to the constantly evolving technological tools, the [procedures that were once limited due to standard methods of doing things are now more expansive and relevant for individual teams. These experiences are particularly relevant in the improvement of employee benefits and perks.
The role of social media in HR management today
Thanks to the rise of social media platforms, HR management is consistently improving – especially when it comes to recruiting employees. For instance, many employers will use platforms such as LinkedIn or Facebook to get new employees and arrange for interviews with them. This is because social media is a very important resource that allows the company to achieve all its objectives in relation to employment.
However, many organizations fail to realize the immense benefits of social media in terms of their efforts to recruit employees and to tell stories of their company. What they do not know (at least most of them) is that job seekers will use their social media pages to find out more things about the organization and decide if they want to apply there or not.
Social media steps in to provide immense benefits to a professional working in HR. it not only assists them to know the profiles of prospective employees, but also has a learning role – it helps the professional keep up with the changes in the industry. Cloud technology is also a part of this, as they assist to store information online without taking up too much computer space.
Numerous companies are now seeing the potential, and are now working to integrate all the social media platforms for the future.
Final thoughts
The process of automating an organization is not necessarily a bad thing to do, especially in the ever-changing world of today. In fact, it can even become a major advantage that makes your organization stand out from the competition, particularly regarding your treatment of employees.