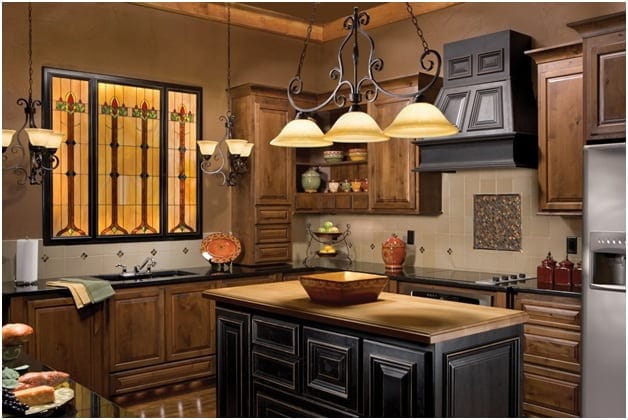 Are you planning to improve your interior lighting design? Both natural and artificial light plays an essential role in the life of homeowners, helping them wake up, unwind after an exhausting day, navigate through the house, or perform certain tasks.
Each room imposes specific lighting requirements, depending on its size and function. The ambient, task and accent lights do wonders for improving the functionality of all rooms and adding a special charm to homes.
Homeowners may choose from the extensive assortment of chandeliers, pendants, sconces, bedside lamps, and numerous other unique fixtures. There is a myriad of manufacturers that specialize in lighting design in Vancouver, crafting custom lighting fixtures for various home styles.
The following tips will assist you in providing the best illumination for each room in your home.
The kitchen
Given the functionality of this space, the kitchen is supposed to be equipped with the greatest number of light sources. Their purpose is to make this room both appealing and practical for family members and guests to enjoy. Installing just one fixture in the center of the ceiling results in insufficient illumination and casting shadows.
Since the lights in the kitchen are switched on more often in comparison with those in the other rooms, homeowners are advised to use energy-efficient LED bulbs. Another method of increasing energy efficiency is using motion sensors that switch on solely when a person enters the room.
Task lighting is undoubtedly the most appropriate type of illumination for the kitchen, as it uses various light sources to target specific areas, such as the sink, stovetop, the kitchen island, cabinets, countertop, etc. For instance, under cabinet lighting, in the form of LED strips, is the perfect solution for preventing shadows as long as the strips are installed at the front part of the cabinets.
Moreover, pendants look fascinating in kitchens with high ceilings, particularly placed over the dining table or the island. These fixtures should hang no lower than thirty inches in order not to cause any obstructions. Their size should be adapted to the size of the kitchen, as dramatic pendants aren't exactly suitable for small spaces. Visit this page for some modern kitchen island pendant ideas.
The bathroom
Bathroom lighting is another vital aspect of interior design, as residents spend a large portion of their mornings in here, taking care of their hygiene and appearance. Also, many individuals enjoy spending their evenings unwinding in their baths to relieve everyday stress.
Nevertheless, given the limited space of bathrooms, homeowners are provided with a reduced number of light sources, which need to be versatile. There are certain areas of the bathroom that have to be illuminated in order for the space to be functional. For instance, the mirror is the first area that comes to mind, as most men shave in front of the mirror, whereas women do their make-up and pluck their eyebrows. In order to prevent shadows, make sure you install light fixtures on both sides of the mirror instead of a single bulb above it.
In addition, recessed lights are a useful solution for tub and shower lighting. In larger bathrooms, a single fixture in the center of the room isn't capable of providing enough light for people who enjoy reading a book while soaking in the tub. Also, recessed lamps are suitable for cabinet and drawer lighting, whose role is to help residents navigate the space at night.
Another important aspect to take into account when looking for bathroom light fixtures is the IP rating, referring to the amount of moisture such an object can tolerate. In accordance with the IP rating, bathrooms are divided into three zones with minimum ingress protection requirements. The bathtub and shower area imposes the highest IP requirements when compared to the rest of the bathroom. Visit this link, https://en.wikipedia.org/wiki/IP_Code, to learn more about the IP code.
The living room
Homeowners are encouraged to pay special attention to the lighting design of their living rooms in order to make them attractive to visitors and functional for family members. The most effective way of creating pleasant ambient is by installing a centralized fixture in the form of a pendant or a chandelier. Another way to create a relaxing atmosphere is by using dimmable bulbs that make guests feel welcome in one's home.
Although task lights aren't common in living rooms, these are mainly used by bookworms. Consequently, such lamps are best placed nearby reading chairs, armchairs, as well as on desks. In case you wish to accentuate a certain object in your living room, accent lighting is the perfect way to do it. However, keep in mind that accent lights are supposed to be brighter than the ambient ones in order for the highlighting to be effective.
The bedroom
Bedroom lighting is perhaps the most specific, as it has to make the room dark enough for individuals to go to sleep easily, as well as bright enough in the morning for them to wake up. Similarly to the bathroom, a couple of zones should be properly illuminated in order for the bedroom to be functional. For example, bedside lamps are supposed to be warm white, preferably with a dimmer switch for you to minimize the brightness when resting, but increase it while reading.
Furthermore, wardrobe lights are incredibly useful for people who choose what to wear early in the morning. Make sure you install 6,500 K bulbs whose brightness imitates daylight. Most homeowners opt for LED strips, as these are the most convenient to install.
When looking for light bulbs, it's paramount to consider the number of lumens and their color temperature. The maximum amount of lumens should be no higher than 4000, generally depending on the size of the bedroom. Regarding color temperature, warm light is suitable for relaxing or reading, whereas blue light is believed to promote wakefulness.
Final word
Each room requires a special type of illumination.
Choose the right lighting design!