"Social media is not just an activity; it is an investment of valuable time and resources. Surround yourself with people who not just support you and stay with you, but inform your thinking about ways to WOW your online presence."
-Sean Gardner
There are currently more than 3.6 billion people who regularly use social media. The number is expected to increase to 4.41 billion by the end of 2025. With this, each social media user spends at least 144 minutes on social media every day.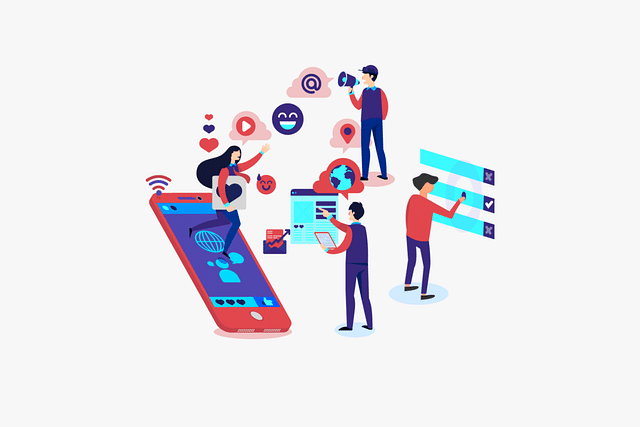 It may interest you to know that social media changes its algorithms, almost every day. The biggest example of this is Instagram Stories, which frequently come with different features. What makes it even more interesting is people adopting it instantly. For instance – Snapchat introduced the FOMO feature, and in no time, more than 500 million people used it. The same is the case with other social media channels.
Somewhere this accelerating mania of social media has made more and more people look upon social media marketing as a major source of inspiration for millions of businesses out there. So, if you have been thinking to kick-start your business promotions, go for social media marketing for the best results. But before you do so, make sure to go through the social media trends, leaving an impact on the current marketing world.
1. Go for live streams – Many businesses witnessed the adverse effects of a global pandemic in 2020 while narrating the slogan of 'social distancing' throughout the time. This raised the trend of virtual meetings and made it the new hot thing in the market. Be it the Zoom conferences or celebs going live to chit chat live with their fans, the concept of going live to the world to a whole new level. So, make sure you reap the benefits out of this. Plan for Facebook or Instagram lives sessions to seek your target audience's attention.
2. Use stories as a content format – More than social media updates, the users are crazy about the interesting content displayed over the quick stories. So, why not make the maximum out of it? Stories have been a big hotshot in the past year, and it still continues to rule the market.
3. Social media ads – More than 70% of businesses claim to have a great market response by Running effective ads on different social media platforms. If we go by the stats, Instagram and Facebook have been ruling the paid advertising marketing world so far. One can reap the benefits out of paid ads by infusing the right content and keywords type in the ad copy and make it look more meaningful for the audience. You can consult a pro marketer and copywriter to have an appealing copy for your business campaign.
The bottom line is –
Accepting and adopting the new social media trends is a new concept of referring to yourself as a brand in the market. From displaying the best of your business services to interacting with the target audience, there is a lot to do on social media to make your business stand out unique.