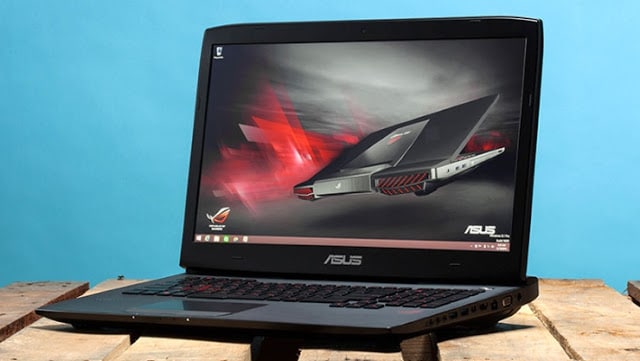 The world is full of gamers and they need something exceptional than the usual devices to play the fastest of games that require high-end graphics and faster RAMs. There are many mid-range laptops that somehow fill the gaps for normal gaming but if you want to play the high-end games like Far Cry, GTA V, COD etc. you need devices that are perfectly made for gaming purposes.
Alienware 17: Dell's gaming laptop series named Alienware is famous for its rich graphics, sleek design and bulky processors. The Alienware 17 launched in 2015 is a device packed with 16 GB RAM and 2.5 GHz Intel i7-4710HQ processor. The laptop offers stunning 4GB Nvidia GeForce GTX 980M graphics card and Intel HD graphics 4600 that bring out the best of the details on a 17.3-inch screen. The Graphics and RAM of the laptop support any game whatsoever and you get the best experience thanks to the 17.3-inch screen. The device is a little on the expensive side and will cost you around $2500.
Origin EON17-SLX: A little on the heavier side if you look at the weight and price but if battery and portability isn't your concern that this is a device you would want to buy. The Origin Eon17-SLX runs on a 4GHz Intel i7-4720HQ processor and gets speed from its 16GB RAM. The processor itself surprises many buyers and you could only imagine what crisp graphics it would display with the 8GB Nvidia GeForce 980M graphics card attached to the device. This laptop features a 17.3-inch screen too which is common amongst gaming laptops.
Asus ROG G752: Leaving the unavailable 4k display behind this device from Asus Is a power-packed gaming laptop that puts other devices to shame with its aggressive and angular looks. Though it's not as competitive as the higher end laptops the Intel i7 6700HQ processor makes sure you can run games at the max display settings. This beauty has aluminum panels and is loaded with 3 GB NVIDIA GeForce 970M graphics card. A 16Gb RAM is added alongside 1 TB storage which is another common thing among gaming laptops. If you are to go for design and near to high-end performance this device is made for you.
MSI GT80 Titan: This can be said as the top gaming laptop that features the best graphics card for now, with a 16GB massive NVIDIA GeForce 980M graphic card and a 16 GB RAM too to put any other gaming laptop to shame. This laptop is what you can say the best in class for enthusiasts who want to play games with the highest graphics and system requirements. There's a slight problem in this laptop and that is the weight. The laptop weighs around 10 pounds making it a poor device when it comes to portability or gaming while taking the laptop in your lap.
You are reading:  New And Working Download DroidVPN Premium APK
These are the best gaming devices currently in the market that we came pass by, but we hope the addition of VR in the world market will help companies bring in some new devices with VR gaming support. Nvidia recently launched a graphics card that supports VR and this will open many gates for gaming companies to develop something new and challenging.