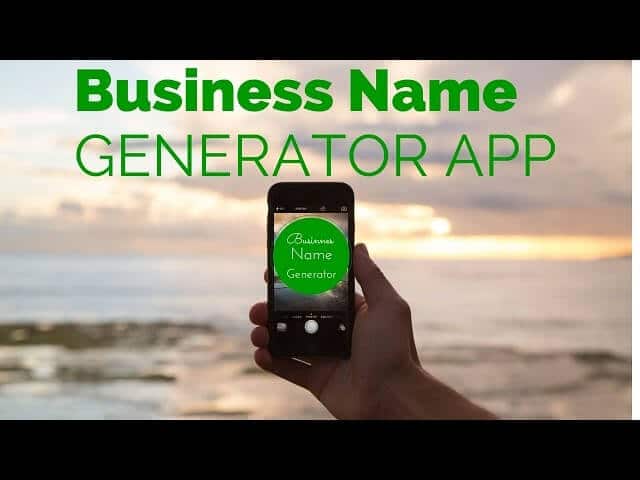 Name generators are pretty much popular today where people use them to generate names for their online social profiles, create nicknames, gaming profile names, and even to pick a name for their baby. One of them is wu tang name generator, which has been gaining a lot of popularity these days after an actor, writer, and rapper Donald Glover, used the name Childish Gambino (which was generated by wu-tang) while pursuing his rap career. Wu-tang clan is an American rappers group from New York City. All the members of this clan had generated their names from this name generator. There is more than one of these name generators available and each of them is unique in their own way. The study of names is known as onomastics.
About the word 'name'
A name is a non-unique term used to identify generally a person. It might be used to refer to a thing or an individual. Etymology is the study of the origin of words. There are even names given to names such as the name of a person is studied under anthroponym, the name of a place is studied under toponym, a false name is studied under the pseudonym, names of bodies of water are studied under hydronym.
Read Also: New And Working Download DroidVPN Premium APK
How do name generators work?
Most of them are generally data-driven. A list of words is fed into the system which is taken as input and from that, a number of random names are generated. These names usually sound similar to the original name. The same name can produce different results on different generators. Each name generator has its own set of algorithms that sets it apart from the other generators. These are hardcoded in the script.
It first starts by selecting a pair of letters from the input after creating many such pairs from two consequent letters of the input,
Then it places a new letter after the new pair to generate another pair which includes the recently added letter and the last letter of the previous pair,
This process continues until the length of the new name is approximately near or a bit greater than the original input,
During the entire process, sometimes it is checked whether the generated name has a meaning or not or whether the generated name sounds close to the original input. It depends upon the programmer which method he wishes to use in his generator.
Read Also: How to Download Private YouTube Video?
Uses of name generators
Name generators are widely used in many sectors today which has led to the rapid growth of such generators in the last few years. One will be able to get hold of numerous such websites that generate names for a dedicated purpose and hence are more useful and accurate. Following are some of the type of name generators used:
It is highly important for an app to have a unique name as it is one of the main attraction points for an app and has the potential to draw a huge number of apps. There are several websites providing
app names depending upon the domain on which the app has been developed.
The names are unique and are often checked whether they exist in the market or not.
Domain names – A domain name is very important for any website. It needs to be simple yet attractive; something which people can easily remember. Here comes the need of such name generating platforms. The prices of domains vary according to their availability, uniqueness, and demand. You will get a lot of choices here and will be able to change them and choose one that fits your budget.
Baby-names – Giving a name to the child is one of the most essential and important events that take place in any household after a child is born. Relatives, family, and some of the neighbors suggest names but it is not necessary that you will like those names. When you sign in to an online name generating platform, you get access to a vast range of names which are categorized in various fields depending on the state, gender, religion, etc.
Nicknames – People often need a nickname to put that on their social media profiles. Some also need the same for their gaming accounts. There are websites dedicated to this purpose. They are able to generate a wide variety of names. Be it aggressive or peaceful, good or bad, they have it all. You will find nicknames based on your favorite cartoon characters or superheroes also.
Company names – Some companies and start-ups also use the same to generate their names. Previously, some companies used to hire people who used to generate attractive names for their companies. Times have changed and so have the way of generating names. Just logging in to one of such websites would give you access to an enormous collection of names segregated according to the type and sector of the business of the company.
Wi-Fi names – There are name generators who generate pretty cool wifi names that are sure to draw anyone's attention who searches for a Wi-Fi network. Once you start using this, it is very likely for you to get addicted to this.
Benefits of name generators
It might not seem so but the name generators can prove to be of great use at times. It sure does save a lot of time. You don't have to think for hours and brainstorm the possible names. These websites will provide you with a very wide range and collection of names that can be found in the area of interest and many other similar filters. Since it saves time, it also does save some money, as time is money. It brings up creative names and also gives you some new ideas of names. You get a lot of choices within a short span of time depending upon the language preferred and other such detailed choices.
Read Also: 3DS Emulator – Nintendo 3DS Emulator APK for Android, iOS,
The wu-tang name generator
As mentioned earlier, wu-tang is a popular rapping group and it should not be surprising to you if you find almost all the rappers of NYC wanting to be a part of it. Having a wu-tang name is often considered by many as a step to get closer to the clan as they don't have anyone there with a real name. Due to this fact, a huge number of generators have popped up in the online world. A wu tang name generator generates pretty funky, cool, and unique names that are similar to the rappers of the Wu clan. In fact, you will be able to find the names of all the clan members in the generators. Some of the examples of the wu names are:
Method Man
Inspectah Deck
GZA
Ghostface Killah
RZA
Don't they sound cool? Just to inform you, some of these are the names of the wu-tang clan members. You will find more than one wu tang name generator and will be able to come up with different names.  It will definitely add the 'wu' effect to your talent. Also, you are very unlikely to find a name generator that will charge you for this work. Just for fun, you can also put in names of celebrities and friends and will be amazed by the results. So next time when you want to select a name for your baby, app, band, or practically anything, you know where to go.