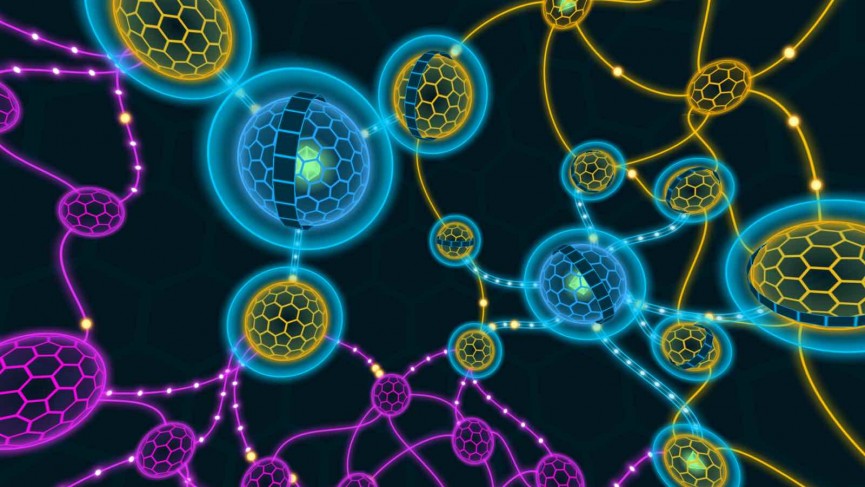 With VR and Google cardboard changing the dynamics of smartphones and our entertainment lifestyle, we are sure the future is quite fascinating. If you ask me, I am a big fan of Virtual reality and the past 3 years have been dedicated to VR by many big companies, new devices, apps are being launched every year and many big announcements are going on. Though there are not many choices for VR apps in comparison to AR still way more fun and it will develop faster than anything else.

Google Cardboard and VR
Google is known for it's over the top innovations and its thinking of bringing out apps and devices for the general public. The Google Cardboard sets an example in the virtual reality field being the cheapest thing that allows you to experience virtual reality. The Google Cardboard as the name suggests is actually made of cardboard and is a virtual reality platform. The Google cardboard supports many apps some of them have been listed here itself. Besides it being cheap the best thing about the GC is that it's easily transportable and feels very light on your face as compared to other
VR headsets such as Oculus Rift.
Google Street View: Shocked? We were too, but seems like Google has been planning on virtual reality even before we have even known the term, the Google street view is a great travel app that supports VR technology, you can hop on to your VR headset and take ride to the highest mountains or the narrowest streets of any city, though the reach of the app is restricted we are sure you will enjoy your ride.
GoPro VR: We all are familiar with the GoPro's tough and durable Camera's, the company stepped foot in the VR market pretty soon and has a dedicated app that has many adventures and action-packed videos, you can enjoy skydiving from a breathtaking 15000 feet or go for surfing in the highest of waves, the 360 recordings make the experience so much fun, a must-have app for adventure lovers.
Escape: Another travel app (Virtual travel of course), that has many short videos and picture collections all offering a 360 degree view, you can download the app on your smartphone, it is available on android and ios both, you just have to download the experience you would like to have, put on your VR gear and go into the magic world.
Discovery: Are you fond of wildlife and a fan of Discovery? Then your favorite media company has proved right on your expectations launching a VR app a year ago, you can experience your favorite discovery tv shows in a way you would have just imagined, the feeling of standing right in front of a lion, looking at a tiger hunting for its pray all this right in front of you, discovery has released many videos on the app and whether you love wildlife or not this is something you must try.
ARTE360 VR: This particular app is free for download and lets you go for a trip among mountains, oceans, beaches etc. though it's a simple and lightweight app it's a good app to start with if you are new to VR.
End Space VR: For the gaming fans, this app is something that will surely get you going. We all wanted to be a shooter pilot in our childhood and this app lets us do that in VR, you act as a fighter pilot in a jet to shoot down other planes. The app just costs $1 and surely gives a nice gaming experience.
Full dive VR: This is more of a holder for your other VR apps, a Google you can call it in terms of VR. You can scroll through thousands of 360 degree and 3D videos around the web and even create your own gallery. The app also allows you to play other VR based videos stored on your device.
Insidious VR: Watched the horror movie Insidious? This app is basically a section of it, the app does well in scaring you off for a short while, giving you a tour of the afterlife along with narration. A good app to have if you are bored or just want to show off to your friends.
Verse: This app is rated quite high in VR related apps and it is a must-have for you, the app charmingly narrates beautiful short stories alongside different landscapes appearing in front of your eyes, quite fascinating and soothing this app has generated the most buzz amongst the other VR apps.
Youtube: Of course, how can you forget your everyday video streaming website, Google has started developing the app to be more friendly with VR devices and you can now see a lot of VR based videos on the website as well, its free for use as we all know and a basic app that all our phones have.
The future of Virtual Reality
The Virtual Reality field still needs a lot of work on, and companies are trying their very best to bring out apps that can attract people. The fact that there are not too many VR apps is because there are not too many VR headsets in the market still, but once this picks up speed you will see many big tech companies bringing out new and innovative apps to VR in order to keep you entertained.
You are reading:  New And Working Download DroidVPN Premium APK
If you ask us, the future of our dream reality seems to be achievable with these headsets and technologies, the time when you will be able to walk in your dream again doesn't seem to far-fetched now. Virtual Reality is quite fascinating and honestly, it will take a lot of works for companies to bring out apps that can relate to the experience. Everything works fine for us as we are the customers the tech companies would want to attract with their new ideas; we hope to see some new and cheaper VR headsets in future.
Read Also : How to Disable Touchpad When Mouse