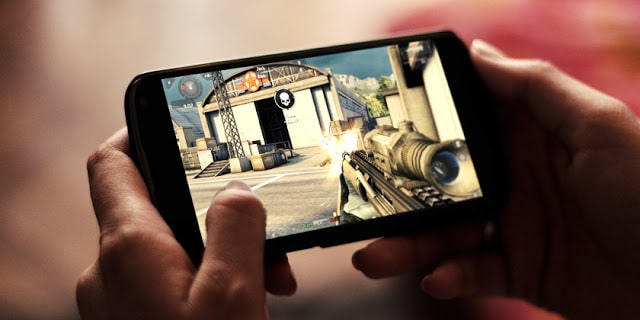 People have become used to gaming on smartphones more than anything else. You can see youngsters, teenagers tapping their fingers vigorously on their mobile phone devices every now and then. People have been asking for the best games that are currently trending and are fun to play anytime anywhere. So we took our time and after certain evaluations made a list of 4 games that are currently trending on the App store from different categories and can be played anytime given you have an internet connection which I think most of the smartphone users do.
Mini-Militia: If you are a fan of arcade and multiplayer shooting games you have to get this game on your smartphone right now.This is an awesome multiplayer game that allows users to play in two-three different modes which include online playing, LAN gaming as well as survival mode. You can add up to 10 of your friends if you play on a hotspot created by any of the 10 devices. There are restrictions for weapons on the online game which can be removed via upgrading but you can use all weapons in LAN gaming. This game has been gaining a lot of appraisals, especially among college students and hostels.
QuizUp: Quiz fans get ready because this game is going to take a whole lot of time from your daily schedule once you install it. This game has been making waves around the world with more than 3 Million users and growing. QuizUp allows you to take a 7 question quiz on any topic of your interest which also includes your favorite TV serials or movies. You can compete with any random user around the globe or if you log in using Facebook you can challenge any friend too. The game also has an inbuilt option for a chat too, who knows you might find your soul mate here *wink*.
Color: This is another fun game and luckily it does not require an internet connection like the above two, you can play it anytime and anywhere. Color is a simple yet fun game, the concept is that you have to take a ball through hurdles vertically upwards, as the level increases so do the speed and types of hurdles. There are many game modes in which you can make the ball go horizontal or diagonal etc. You might have seen an ad for this app on social media and the best thing is that it is completely free of use.
Clash Royale: If you have been playing the strategy game Clash of Clans for a while and you would like to play something similar but in a different concept this game is for you. It is made by Supercell indeed and has almost the same kind of troops and everything as that of Clash of clans but the way you battle is quite different. Rather than going on a raid and destroying a base you have live multiplayer battles in which you send troops using the elixir collected within the battle itself.
You are reading:  New And Working Download DroidVPN Premium APK
So, here were four apps all of them lie in different category and you can choose whichever you want to go with or just download all of them. The times of sports related to racing are over until we see something new, but with games like mini militia we can say mobile gaming will develop to reach great heights in future.