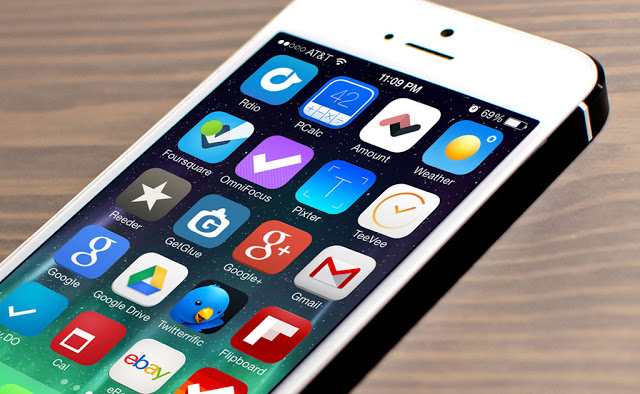 Ios devices are cool to handle, they are better than Android devices and everything but at some point, you just want to throw your iPhone or iPad because of the common features they lack. Being unable to share photos over Bluetooth or to download music files and them to the library is two of the features that come on this list. So we tried to put on a list of some utility apps that you can install on your ios device to make it easier for you to do things you weren't able to because your device didn't allow you to.
Saavn: You might have heard of the music streaming app named saavn. To be honest iPhone users find it much easier to just launch this app listen to there favorite tracks rather than adding songs using iTunes. Though some of you might have used it did you know that the app allows you to download music to hear offline too, you just have to pay a few bucks for the annual plan?
SHAREit: If you have been one of those users who want to share files to other devices but are unable to do so, this app is meant for you. SHAREit allows you to transfer music, videos, photos, documents, pdf and XML files as well over a wireless connection without the use of Bluetooth. It is free to use and gives 40% faster speed than the general Bluetooth sharing.
Vault: One of the bad features of ios devices is that you cannot apply passwords to your videos or gallery from the phone itself and thus there is a risk of people peeking inside your photos and video section. This app is made for people who like to hide some private pictures or chats or videos as well from others. You can download the app from App store and save lock your photos or videos inside the app, the files will be taken away from your general gallery and stored within the app which can only be unlocked using a password
Xander: This is another data sharing app that allows you to transfer files between two devices. You can transfer audio/video/photos etc. to a pc, ios device or any other device just over a virtual hotspot connection. Xender is said to be the fastest and most reliable app for data sharing amongst its users.
File Manager: This can be said as one of the best utility software for an ios device. iPhones generally don't give you the freedom to look at files which android phones actually do. This app allows you to view your downloaded audio/video files and manage the documents on your phone easily. The other option is ES File Explorer which is very famous but you have to pay a dollar or two for that whilst File Manager App is completely free for use. You can view imported files from iTunes, Dropbox, email and other apps as well, all in all, this app does the deal if you want to download music on your iPhone and listen to it later
You are reading:  New And Working Download DroidVPN Premium APK
These are what we think the best utility apps for its users we hope Apple looks out for the feedback of its customers and some common functions to its devices in future.