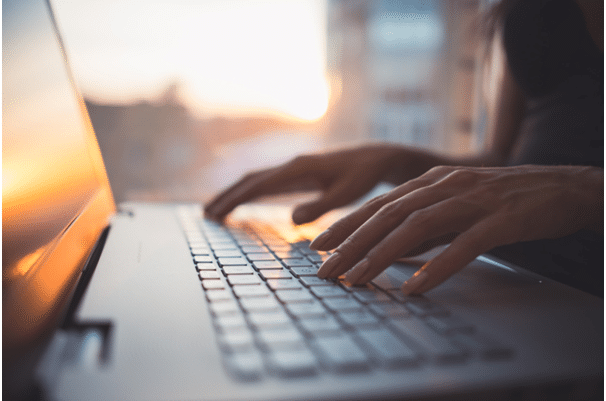 Did you know: 90% of people considering purchasing a product haven't decided on a brand before they start an online search. The way we shop has been revolutionized by search engines, social media, and the use of email.
Each of these components, and more, play a role in digital marketing. In fact, many businesses rely almost entirely on digital marketing for finding customers and making sales.
Read on if you're wondering exactly how digital marketing can benefit a business…
1.Increase Geographical Reach
One of the major benefits of online marketing is the removal of physical boundaries. It no longer matters where a television channel broadcasts, or who will walk past a billboard.
Thanks to email marketing campaigns, social media advertising, and SEO strategies, businesses are no longer limited by their location. Digital marketing allows potential customers all over the world to be reached. All they need is an internet connection and access to a digital device.
This doesn't mean that a business's local customers cease to matter. Rather, the pool of potential leads will grow exceptionally.
2.Obtain Better Analytics
Next, an important advantage of digital marketing is the ability to analyze campaigns. Platforms such as Facebook and Google allow for easy analysis of how a business's campaign is performing.
A huge number of metrics are available with real-time reporting. This means that funds can be redirected to the most profitable avenues. What's more, businesses can see exactly when their marketing has resulted in a sale.
These advanced analytics tools help a business to set and attain its KPIs. The areas that need further improvement will also be revealed.
3.Expand Brand Awareness
Brand marketing is also a great strength of online advertising. If 90% of people haven't decided which brand they will buy from, then 90% of the time it could be your business. However, if a business does not appear in search results or on social media, a competitor will take your place.
One important method for developing brand awareness is by increasing the number of links to your website hosted by other platforms. This increases the number of ways in which people can come across your brand.
4.Target Potential Customers
Another key benefit of virtual marketing is that businesses can make sure only the people most likely to buy their product or service will see their advert. This is a huge step forward from offline marketing methods.
Let's take search engine advertising as an example. This refers to the adverts that appear at the top of the results page, as opposed to the organic results.
When someone searches for "red leather boots" the vast majority of these individuals will be in the market to make a purchase. Thus, a company selling shoes can identify these potential customers and highlight their brand which might not previously have been known to the browser.
Digital marketing connects businesses with people looking to make a purchase at the perfect moment.
5.Compete With the Biggest Players
Digital marketing levels the playing field. Some aspects of building a digital presence, such as content marketing and SEO, can have huge consequences without breaking the bank.
Gradually improving a website's resources will ultimately pay off in terms of search engine rankings for long-tail keywords. Search engines take more into consideration than just ad spend. By hosting relevant content that answers peoples' questions, a business's website will ultimately be rewarded.
6.Develop Brand Authority
A key benefit of digital marketing how it changes the perception of a brand. This is achieved through several types of digital marketing.
By developing a website's SEO, and appearing high up in search results, a business can become an authority on its products. By investing in dynamic and informative content, visitors will consider that business to be genuinely concerned and helpful.
Also, email marketing and social media campaigns add to this brand image. Posts and articles that can be shared with peers develop the idea that a business is an authoritative voice in its field.
7.Encourage Customer Relationships
One of our top digital marketing tips is to focus on creating connections with customers and potential customers. This goes a long way to increasing brand loyalty and can be achieved by digital marketing.
One way to do this is through social media. By encouraging a large following of your brand, businesses can create opportunities for daily interactions. This could be in the form of polls, comments, sharing, or even TikTok challenges.
Another powerful tool for building customer relationships is email marketing. Segmentation allows for small groups to be offered discounts or offers.
8.Improve ROIs
One of the most important digital marketing benefits is its efficiency. This is of huge significance to small business owners and financial controllers.
The ROI for different digital media campaigns cannot be overlooked. Email marketing generally performs the best, but search engine and social media advertising are not far behind.
This is partly due to in-depth analysis as mentioned above, which ensures the right parts of the campaign are being funded. But also, given the extensive time people spend in front of a screen, there are limitless opportunities to connect with potential customers throughout their buying journey.
9.Adapt Ad Content
Finally, a major advantage of digital marketing is the flexibility it offers. Businesses no longer need to rely on one advert to appeal to everyone who will see it.
Facebook and Google allow different groups of people to be shown different wording, images, site links, and calls to action. It might be useful to group potential customers by previous interactions, location, sex, or age.
That's What Makes Digital Marketing So Important
We've seen how digital marketing can have a huge impact on a business's relationships with its customers. Digital marketing provides a significant boost at all stages of the consumer journey.
From increasing brand awareness, to following up with those who didn't quite complete their purchase, few businesses can afford to do without a digital marketing campaign.
If you found this article about digital advertising helpful, make sure you take a look at our other marketing-related posts.