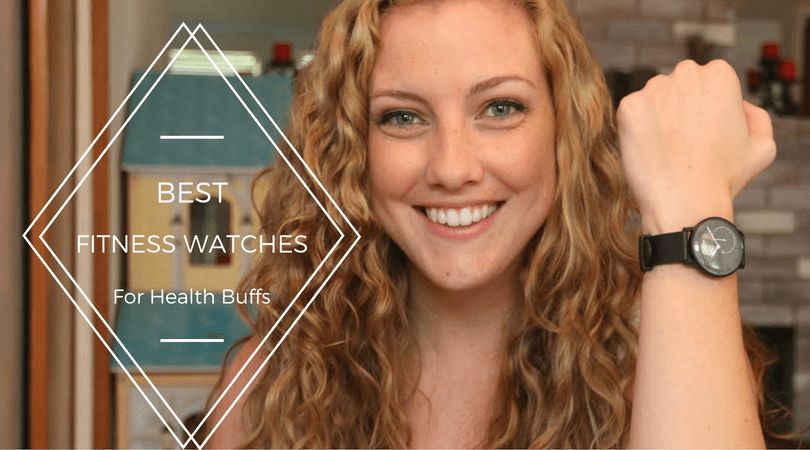 Let's put their differences aside. Fitness watches (most of which are smartwatches) are almost similar to fitness trackers, but they have some key differences. While most fitness tracker bands lack a numeric display, most fitness watch offers a screen that can display the current time. You can think of fitness watch as a wearable smartwatch with a fitness tracking functionality.
Fitness watches vary quite a lot regarding form factor, but most of them feature steps/distance and calories burned tracking. They may also feature GPS and elevation tracking while being water resistant to protect them from daily sweat or wetness. We've rounded up some of our favorite fitness watch models – perfect for runners, swimmers, cyclists, or anyone who wants a more active lifestyle. Check out these powerful new era gadgets. 
6 Best Watches For Health & Fitness
Apple watches series 2
The second generation of Apple watches shifted to health and fitness, adding GPS functionality to the mix for precise run tracking without having to pair with your iPhone. The Series 2 is also waterproof and offers an array of swim metrics and tracking. Apple has also introduced a Breath app to help you distress.
You are reading: Zanti Apk
ransomware
Samsung Gear S3
It's been just over a year since the release of Samsung Gear S2, wowing everyone with its cool rotating bezel and sporty design. Now, Samsung is in it again with their duo of sequels in the form of Samsung Gear S3 Frontier and Samsung Gear S3 Classic. Aside from design differences, there's not much of a difference between the two, aside from a small weight difference and LTE.
Fitbit Blaze
Arguably the most watch-like of the family of trackers that doesn't veer away from being an exclusive fitness brand, unlike Apple and Android smartwatches that may cause some to deviate from exercising to do other stuff. The Blaze is also the only Fitbit that features step-by-step workouts that you can follow on the touchscreen display.
Sony Smartwatch 3
A solid choice, Sony Smartwatch 3 features a built-in GPS connectivity, which means you don't need to pair it with your smartphone when running. The sports design makes it perfect for your daily jog, and while the screen is a bit dull compared to its rivals, the Steel edition adds a touch of sophistication to the smartwatch. A great bang for your back.
Pebble 2
Everything that nerds/geek love about the original Pebble is still here. The affordable price, remarkable seven-day battery life and both iPhone and Android connectivity. Of course, t here's also some excellent upgrades to both the software and hardware; Pebble's operating system has come a long way since the first version, now sitting at Pebble OS 4.0 with a huge selection of apps under its belt.
Vector Watch
Fancy a long battery life? Look no further than Vector. With a whopping 30 days from a single charge, this fitness watch will outlast most business trips and holidays, which means you don't have to pack a separate charger for your travels. It's a highly capable smartwatch with fitness tracking, notifications, and a clever way of visualizing your day through the rings placed around the watch face. Check out the Vector Watch Review
Final Words
So, which of the above top fitness watches do you fancy taking with you on your morning jogs or casual night outs?