If you find news about the increased level of cyber crime, then surely you are in search of an Internet tool that would reliably protect you and your data from governments, strangers, and in some cases even loved ones. Such a tool that would not only create the appearance of reliable data protection but also in real time did everything possible to ensure 100% comprehensive protection.
Today, you have the opportunity to experience all the benefits of such an assistant – Utopia P2P Ecosystem!
Why Utopia P2P Ecosystem?
Utopia – complex multi-level encryption protection and security. The foundation of the encryption method is the use of high-speed Elliptic Curve 25519 and 256-bit AES, which are the most advanced and professional methods of data protection.
In addition, Utopia is a peer-to-peer architecture that does not use a storage server. Due to this, the risk of data leakage is minimal, because each user is a peer: the client and the storage, access to which opens a personal key that is specially generated during registration for each individual user.
Since the registration is anonymous, it means that Internet sessions through Utopia occur in an anonymous mode. The nick name of the user is his private key.
Utopia P2P Eco system is a wide range of functionality:
Idyll Browser. An anonymous browser based on uNS technology. It involves the possible addition and storage of sites within the system. In addition, thanks to tunnel data technology, each user can create and add sites within the system that will be public and accessible to all users.
uMessenger. Instant messenger that sends and receives encrypted text and voice messages between users. It is possible to use stickers and emojis, create group chats. For bloggers, it is possible to create channels to communicate with subscribers and mark them on uMap.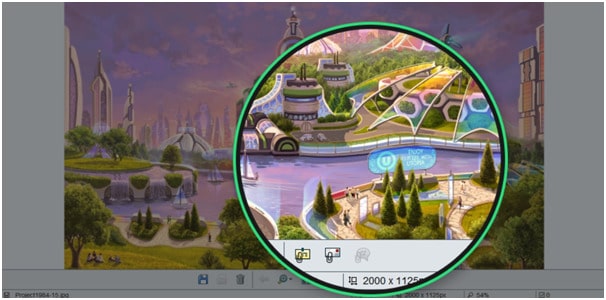 uMail. Confidential transfe rof files and documents is carried out by an alternative e-mail system. The user can share encrypted documents of any format without fear that in the process of transmission they may be deformed.
uWallet.The transfer and safety of monetary transactions are provided by the electronic wallet of the ecosystem, which stores cryptocurrency – cryptons. This currency can perform any transaction operations, without entering personal data, Bank card data. The possibility of additional accumulation of cryptons is provided by MiningBot, which charges cryptons for sessions.
Multi player games.The entertainment site provides built-in games that you can play alone or in the company of friends.
The system runs on operating systems such as IOS, Windows, and Linux. A high-speed Wi-Fi connection is required to ensures table operation.
All the advantages of the system are in the public domain today!
Do not waste time and work on the Internet with the maximum guarantee of security and safety of data.