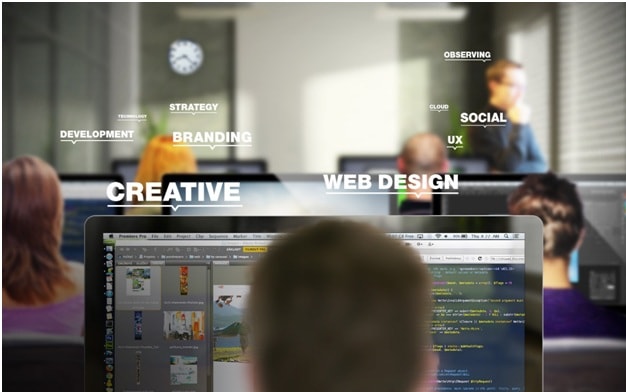 Are you in the process of designing a website? While you may be tempted to make it as feature-packed and up-to-date as possible, there are a lot of reasons you should keep it simple. To increase sales and leads, you need to know the how and why. 
To help you get the best site, we have collected our expert guide. Read on for 9 must-know web design tips. 
1. Stay Clean
It is understandable you have a lot of ideas to get out there. You want to tell people about your products, showcase your services, deliver great news, and more. However, it should not all go on one page. 
While busy is good, on a webpage it just becomes confusing. Go for a minimalist website design with lots of space. Select images very carefully and use ones that showcase the best of your brand. 
You can start by removing any non-essential items from your front page. Limit the choice of menus to the bare essentials. Then try to take off any sidebars or sliders, focusing attention on just one or two elements. 
2. Utilize Social Proof
Social proof adds an element of trust to a business or product. If real people are independently rating something, others are more likely to make a purchase. All you have to do is make sure that people can see them when they visit you. 
If you are trying to keep the website clean at the same time, testimonials are best dotted around. Place small, individual ones on different pages. Scatter them about instead of including them all in one place. 
If you have products to sell, make sure you put ratings on them. This will allow people to talk about the product, its benefits, and why others should buy it. 
3. Employ a Visual Hierarchy
A visual hierarchy can be used to guide the viewer's eyes down your webpage, to areas that you desire them to be (usually an action such as a CTA). Essentially, when designing a website you need to start big at the top of the page and move down to smaller elements. 
Try a large image at the top, with your biggest headers and taglines. As you move down, decrease them in size. Small information like contact and legal information can be held at the bottom in the footer.
4. Make It Quick
Websites that load quickly have a number of advantages, one of which is an increase in your SEO rating. This can be done in a number of ways. The first is to make sure you have quick, effective web hosting. 
After this, make sure you serve images in next-generation formats. Minify and remove any excess code from the website. Finally, remove any plugins or features that you do not need.
5. Delve Into the Psychology of Colors
If you already have a brand identity, you may have looked at the psychology of colors before. This will also play a huge part in your website and may dictate the choices you have to make. For anyone else, you need to understand how color plays into website design. 
Each color has an emotional connotation. Red signals excitement and danger, while blue gives images of trust and reliability. When people arrive at your website, they need to see colors that tell them what your brand is about before they even read the page. 
Choose a color palette and stick to it. Make sure you use these elements in a hierarchy, with one from primary elements, others for secondary and third. This is one time you may need professional assistance, and if you are asking the question "How do I find a website designer near me?" you can find one here. 
6. Use The Correct Images
Images can make or break your webpage. If you are selling products, then they become even more important. In fact, they should be one of your main priorities alongside the overall website design. 
You have two choices. The first is to use stock images that can be found all over the web. They can be free or paid, and they will probably be used on websites other than yours. 
The other choice is to hire a photographer for unique pictures. This gives your website a real edge and can show you as a unique proposition. If the correct pictures tie into your brand, you can also double up and use them for social media content. 
7. Choose the Right Fonts
When choosing fonts, the rule is to use no more than two. If not, your website will start to look messy and confusing. Ideally, choose one for the headers and one for the body text.
You may also want to choose a serif and sans serif font for two different effects. Great pairings can be found online in a number of places. Once you have a few, make sure you tie them into your brand. 
8. Make Navigation Easy
Ideally, a user should not have to think or search on your website. You should present them with broad options, that lead them down a path to more specific ones. If people feel lost, they will simply leave the site. 
Stick to tried and tested methods. Place a navigation menu in easy reach when someone visits. Give just enough options so that you do not confuse. 
9. Optimize for Mobile
After all the hard work getting your website looking great, you may have to do it all again. The truth is that people do not always use a desktop or laptop. In fact. most people browse using their mobile. 
Make sure your website is visually appealing on a mobile and desktop screen. It must also be easy to navigate and load quickly. 
Combine Web Design Tips With Professional Help
With these web design tips, you should be able to create a great site with even the most limited prior knowledge. However, you can always speed up the process and get a more professional look with the help of a trained web designer. 
If you found this article on web design informative, you will love the rest of our blog. We have everything from financial advice to business assistance, so let us help guide your organization in the coming year!