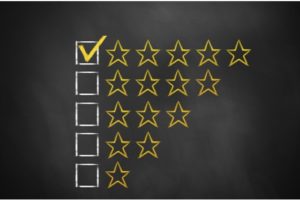 The Americans with Disability Act (ADA), developed in 1990, serves to protect the interests of persons with disabilities while giving them equal opportunities with everyone else in society. According to the main provisions of the ADA, all public resources and utilities should be designed to operate in ways that do not inconvenience or exclude persons with any type of disability. This includes resources such as buildings, vehicles, and virtual resources such as web sites and mobile applications. Virtual resources, however, have been constantly neglected, thereby leading to websites that do not feature the specific needs of persons with various disabilities.
Whenever aspiring to create a website, you should endeavor to incorporate provisions that ensure that your site complies with the provisions of the Act. The process of developing a website from the ground up while enforcing compliance thereof is much cheaper as compared to renovating the site to incorporate the needs of persons with disabilities. Developing a website that complies with various disabilities gives your website an added advantage. Such benefits come in handy in helping boost your website and business in general. Here are some of the key reasons why you need to think about ADA compliance when designing your website.
Expanding the target audience
Statistics show that in the US alone, nearly 56.7 million persons have various disabilities which exclude them from accessing websites that are not compliant with the Act. This accounts for up to 19% of the country's population. When designing your website and incorporating provisions that ensure that such persons have access to your website with ease, you can be sure that a large percentage of the 50 million persons with disability will be able to access and read your web content. The expanded target audience within your website comes in handy in helping boost other aspects of your website including enhancing the web traffic.
The process of ADA compliance is simple
The entire process of designing or auditing a website to ensure that it is ADA compliant is not entirely complicated or time-consuming. Emphasis is normally put on certain web design elements that ensure that persons with disabilities such as visual impairment are able to easily access the content. Then entire process simply begins with scheduling for web accessibility audit services where your website is evaluated for ADA compliance and appropriate advice issued on how to enforce such compliance.
Boosting your reputation
ADA compliance in websites is a great tool that can help boost your reputation across the market. If your site is ADA compliant, customers will directly associate your business and website with great customer service and inclusion. The boosted reputation is a great channel of helping draw the attention of other customers in the market. In general, persons with disabilities also get to refer their colleagues to your website as they associate it with meeting their special needs. Your reputation can also be boosted, thereby enabling your site to be ranked among the best when it comes to caring and catering for persons with disabilities.
Improve on your Search Engine Optimization efforts
Search Engine Optimization is crucial to your website's ability to rank well among web users' search results. The criteria and algorithm used to rank websites are evolving on a day-to-day basis. Search engines pay close attention to websites that put an effort in helping enhance the comfort and ease of use by all users. Websites, therefore, that have included provisions that enable persons with disability to access content with ease generally rank better.
Avoid lawsuits
Although the Americans with Disability act did not originally mention the need for websites to comply with the law, websites have today become a necessity and a critical utility in day-to-day operations. Businesses and individuals running websites that do not comply with the need to include persons with disability have found themselves grappling with lawsuits. Esteemed brands and companies have, in this regard, been sued in the past years for failing to comply with the guidelines established under the Act.
Read Also:How To Hide Tagged Photos On Facebook?
Guidelines provide that websites updated or created after January 18th, 2018 to ensure that they are fully compliant with the provisions of the law in terms of making them accessible to persons with disability. Designing and creating a website that is ADA compliant is therefore beneficial as you would most probably avert a possible court case that may damage your reputation and cost you a lot more.
Become a leader in the market
With competition defining business operations in the market today, businesses are working towards strategically positioning themselves and boosting their brands for future sustainability. One of the great ways to achieve this effortlessly is to ensure that your website and web content is well optimized for accessibility to persons with disability. In future, it is highly likely that all websites will be required by the law, not only in the US but also across the globe, to be compliant with the need to ensure accessibility to persons with disability. Working towards ensuring such compliance at the moment when designing your website gives you an opportunity to strategically position your brand in anticipation for future trends.
Read Also:VarianceTV
Increase your conversion rates
Generally, when creating websites that are ADA compliant, the emphasis is made on ensuring that the textual appearance is well optimized for aspects such as contrast, color, background, and size of the text. The general appearance of a website that is ADA compliant is normally so good and attractive. Such an attractive website generally makes readers more interested in accessing your content, thereby reducing the website's bounce rates. On the other hand, it increases the likelihood of converting your web users and visitors into active customers and followers for your business.
Read More : recover deleted imessages
In conclusion, when designing your website, it is highly advisable to ensure that you incorporate features in your web pages that facilitate the ability of persons with disability to access the content well. Such compliance is critical in not only attracting more readers but also helping your business to attract and retain more interested customers. The benefits accrued through the establishment of such compliance are crucial in giving your website and business in general a competitive advantage.