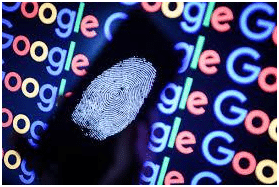 While Apple computers may be less susceptible to malware attacks than Windows machines, they can still get different viruses. Macintosh machines are prone to attacks from hackers even though most users underestimate the threats. Your MacBook can get infected by various viruses when you are busy browsing online or downloading a file. Have you ever experienced the annoying ads popping up on your computer from time to time? Or when you cannot access your files? It could be a sign of a malware attack.
Most virus attacks on Macs happen through third-party exposure of browsers, apps, or plug-ins. Thus, you need to be vigilant and have information on how to protect your Apple device.
No need to panic. Apple has stringent security measures to protect Macs from numerous threats. Also, reputable cybersecurity companies are working round the clock to develop useful antivirus software for Mac devices. For instance, you can easily remove spigot, Crossrider, and other types of adware by scanning your Mac with an Adware cleaner app.
Types of Mac Viruses
The following are types of malware that attack Macintosh computers:
Spyware is unwanted computer software that gains entry to your machine without your knowledge. As the name suggests, it spies on your online activities while working in the background silently. It is a malicious virus that shares all your sensitive data to third party users, advertising firms, or hackers. The virus attacks Mac computers to track and steal your data for fraud or identity theft. It can also damage your machine since it installs traces of additional files.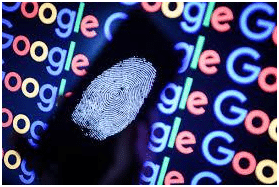 Another deadly virus is a Trojan, which is designed to trick users into thinking that it is a useful application. Its primary objective is to gain access to your Mac and take control of your data. Trojans create a criminal path that allows hackers and other viruses to take over and destroy your machine.
It also tracks your online browsing activities and captures your sensitive information, such as login and bank account details.
Adware is a type of malware that attacks Apple computers. It comes in the form of pop-up ads when you are using the web browser. Users are positive about this program since it disguises itself to trick in completing the installation. It also consists of spyware monitoring features that share online footprints.
When you start seeing pop-up ads, unauthorized changes in your web browser, suspicious site links, or slow browser speed, you need to seek immediate help from cybersecurity providers.
Ransomware is another unwanted malicious computer application that invades your Mac and takes over control. You cannot access your files until you pay a ransom fee in the form of cryptocurrencies to hackers. It is designed to deceive users into installing the software unknowingly, probably through links from websites or email
Scamware is similar to Trojans, in that you might think that it is a genuine antivirus software while in the real sense, it is a virus. When you download, it opens up access for hackers to steal your sensitive details. You may be browsing and suddenly receive a message that your Mac is infected, and you have to click 'ok' to install an antivirus to clean your machine. In other cases, a link from an original site may be compromised.x
Whenever you notice any weird change in your Apple computer, ensure that you thoroughly scan it for malware. For instance, slow system, new apps that you didn't install, pop-up ads when surfing online, and prompts to download security apps. Your Mac may be under malware attack. Use a legitimate antivirus to clean and protect your computer from future attacks.