Let us kick off by examining these words from an anonymous person; "the world is not going digital, the world is digital".
Well, that says it all. Way beyond business, digitalization is an integral part of everyday life. We can go on and on explaining how platforms such as Twitter, Instagram, Facebook, WhatsApp, Slack, and many others have changed the face of interaction, friendship, and business.
Given the outbreak of the COVID-19 virus and its redefinition of what normalcy is, IT services have become even more essential.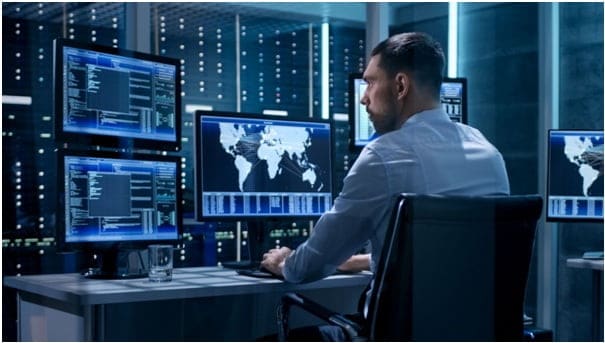 On a daily basis, businesses in places like Oklahoma are increasingly in need of these services. Are you in this category? You can immediately cut to the chase and visit https://advantecsolutions.com/ for more on how you can begin to enjoy these services or you can read on to learn more.
Regardless of your core business operation, you cannot afford to take these companies and what they offer for granted.
In this article, we will be discussing these companies and how you can benefit from them.
What Is a Managed IT Service?
The term "managed service" is ambiguous, so, we should start by explaining what it means. Afterward, we will be more specific about what managed IT services are.
Generally, managed services are operations handled by companies hired by host companies. The host company identifies an area in their operations in which they require expert input and then they engage their services of a company focused on offering such services to help them "manage" that "service".
This could be transportation and logistics, marketing, media-related activities, and a host of others. For more information about managed services in general, you can check here.
In that light, a managed IT service provider is a company that handles some or all digital and technological operations for another company. This is because the host company may have a structured IT department that is supported by the hired company for certain operations.
For instance, the guys in the IT department may be able to handle generating online traffic and conversion. However, they may need more professional assistance with things like cloud storage services, cybersecurity, and other more complicated stuff.
Why Would any Company Need a Managed IT Service?
There are many sides to success in the business world. This means that expertise and outright professionalism in one area alone cannot guarantee success.
Whether it is an SME or a fortune 500 company, the successful fusion of many unrelated business operations is what guarantees success.
This is exactly why hiring a managed IT company will help a company with a lack of core competence in technology-related matters thrive in the market.
For instance, if your company is primarily into the production of fabrics or any other textile related services, the chances of knowing how to handle IT-related matters are very slim.
Notwithstanding, the company's productivity and expected financial returns may be dependent on various IT-related operations. Because your company is not great at this, it is difficult to hire and manage a group of IT guys within your office setup.
This is because, in the first place, you have challenges understanding exactly what you want. As a result, hiring an IT managed service is your best bet.
These companies have experience handling outsourced digital-related jobs for clients. This puts them in the best position to understand your operations and figure out what works best for you.
Some Services Offered by Managed IT companies
Depending on the peculiarity of your company's business operation, you may need certain services of these IT companies more than the others. Let us take a look at some of these services.
Cloud Storage Services
Companies in the banking sector as well as others with huge administrative setups deal with a lot of data. They need a reliable place to store important information and details.
With the emergence of cloud storage, these industries can only be grateful for the ease it has afforded them. However, handling storage with cloud services can be complicated.
Except your company is primarily into IT-related operation, you may require the services of a managed IT company. This way, you get to worry less about things you have no idea about, paying attention to things you have a good understanding of.
It is about letting the best guys handle the job for you.
Cyber Security
Ever heard the term hacking or hackers?
These are just some of the services rendered by these companies. Just like theft and illegal practices are performed offline, the same happens online. To safeguard client's information: like their credit card details and other sensitive data, you need experts in cybersecurity.
This is an area many of these companies are good at.
On a Final Note
Excellence is often about identifying what you are great at and paying full attention to it.
In light of this, hiring one of these companies is a way to pay attention to what you are great at while allowing professionals to handle operations that are not your area of core competence.
Thankfully, your Oklahoma based business can easily take advantage of this service because there are a number of great companies in the area. Just find one that fits your budget and needs so you can enjoy the benefits we've discussed above and more.