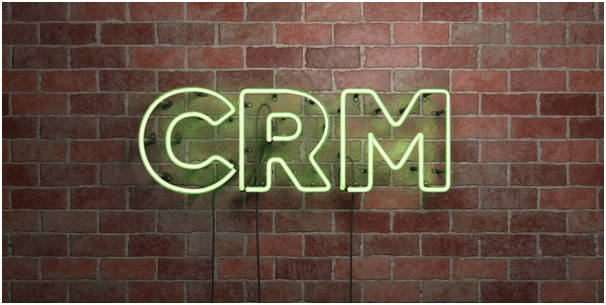 Did you know that 91% of US businesses with more than ten employees use a CRMS?
Businesses of all sizes can benefit immensely by using a customer relationship management system (CRMS). This article will walk you through what makes these systems so valuable and why you should be using one.
What Is Customer Relationship Management?
Customer relationship management (CRM) is the process through which a business manages its customer interactions by using data. This data can come through a variety of channels such as:
Company website
Email
Live chat
Phone calls
Social media
Businesses use these channels, along with a customer relationship management system, to learn more about their customers and cater to their needs. By doing so, they can improve customer retention and increase their sales.
Why a CRM System Is Vital to Your Business
Two of the most crucial factors in your business's success are paying customers and a solution to those customers' pain points. Suffice it to say; you can't get the former without offering them the latter.
By using a CRM, you can have your finger on the pulse of what your customers need. When you use organized data, you can clearly see what your customers prefer in terms of product types, price points, and where the market has yet to meet their needs.
Customer Service and Retention
It's no secret that customers expect prompt replies from businesses when they have a question or need an issue resolved. In fact, according to Forrester Research, 77% of customers indicated that a company valuing their time was the most important thing the company can do to provide them with a positive customer service experience.
By using a CRM, you have your customers' information at your fingertips, so when they contact customer service, you can provide them with a stellar personal experience. Building trust with your customers is one of the most critical things a business can do for customer retention. When your customers trust you, they'll be more likely to purchase from you again.
Increase Your Productivity
A CRM isn't just an excellent way to increase your sales and customer retention; it's great for your team too. Using a CRMS automates the organization of your business documentation, including:
Customer information
Sales reports
Support tickets
Training materials
A CRMS also allows the various teams across your business to share information all in one place. These systems also allow your team members to tag a colleague on a document to ensure they see it. Missed support tickets and sales documentation will be a thing of the past with a customer relationship management system.
Increase Your Profits
As we've touched on in our previous points, by using a CRMS, you can:
Gather customer data
Improve customer service
Increase customer retention
Automate your information organization
Streamline employee training
Increase your team's productivity
These individual elements lead to what is arguably the most vital thing for any business—sales. With more sales comes more profits, and not only do increased profits lead to the growth of your business, but they also lead to the opportunity to expand your business and solve more of your customers' pain points.
Use a CRM to Grow Your Business
Customer relationship management systems can come with a hefty price tag, but they are a critical investment for your business. By using a CRMS, you'll have all the tools you need for your business to truly thrive.
How will you use a CRM to set your business up for success? Let us know on Twitter and Facebook!