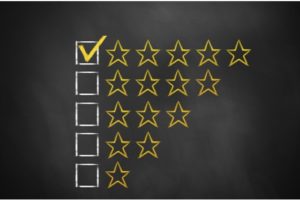 Let's say that you own a business. If you want the company to succeed you'll need to create a good reputation behind it. This will attract more and more people to check it out. However, we all make mistakes sometimes. You can say something that you don't mean and damage your reputation.  Maybe people will find what you said offensive.
If you have a new business that needs promotion, there are several steps to take so that you can build its reputation.  But how do you do this? Check this link to learn how: tribelocal.com/reputation-management-software.The only way that a company will flourish is by recommendations and good reviews. Make sure to provide customers with excellent service. This way they'll thank you by spreading a good word about the company.
Moreover, how much you make depends on online reputation as well. People love to search the internet.  Let's say that they want to pick a new restaurant to eat.  How great would it be if the name of your restaurant pops up as a suggestion? This way, you'll attract more attention and even more customers than before.
Not everyone knows how to jumpstart the process of building a good reputation. Here are some beneficial tips to try out if you have this problem.
Ask the customers to write reviews
It's not a good thing to have bad reviews. They can easily hurt your credibility and cause damage to the company.  Don't let the bad ones stand out more than the good ones. What everyone needs to understand is that no matter how good of a service you provide, someone will always be displeased with it.
If you notice a lot of customers that are happy, ask them to write a review.  Some may say that this is unethical, but that's not the case. An excellent way to make people write reviews is to offer them something in return. They can get a discount on the next order, or get a free meal. Also, you can reward them if they share the reviews with their friends. This is practical because the more you're talked about the better for the company.  Check more here.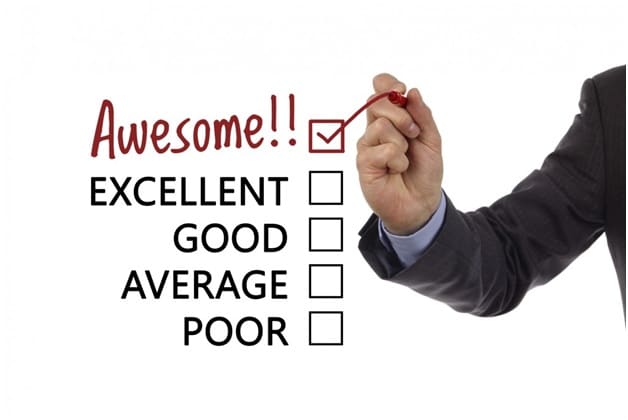 Furthermore, encouraging people to write positive reviews is necessary. This way the positive ones will balance out the negative ones. If you only have positive reviews, someone might think that they're fake. You need to show others what you provide and sell.
Create many profiles
It's not always practical to rely only on one social media platform. Besides, people visit a lot of pages regularly on the internet.  It's not enough that your company has just a Facebook page. Not everyone uses this platform. For example, elders don't use it as much as adults or teenagers. And why limit yourself to only one platform? Expanding the business online is yet another positive result on the reputation.
Some of the other platforms involve Yelp, Google, TripAdvisor etc. Create a profile on all of these. Furthermore, another good thing is that people can still leave positive reviews even if you don't have a profile.
However, it is advisable that you do as suggested to provide accurate information. You don't want people speculating about something that isn't true. Make sure to put your phone number, website address, store hours and your physical address. Providing the necessary information for the customers to check can only benefit your reputation.Click here to know more: https://www.forbes.com/sites/forbestechcouncil/2018/04/11/online-reviews-are-the-best-thing-that-ever-happened-to-small-businesses/#c3aed7740a0b
Someone can read a bad review but still choose to give you the benefit of the doubt. Perhaps, the person will call to find more information about the business. If the phone number is miswritten, there's no chance that they will reach you. You can lose a potential customer. Don't let stuff like that damage your reputation. Make sure to receive as many positive reviews as you can on other platforms on the Internet.
Always respond to complaints from the customers
Lots of people would like to see how you react to negative comments. Everyone is entitled to their opinion. At the same time you might not want to start an online argument, but remaining quiet is not an option either. You need to listen to what people are complaining about. And do everything in your power to improve the situation.
Furthermore, everyone knows the golden rule of owning a business. The rule states that the customer is always right. Even if they're not, treat them with respect, they deserve.  Instead of being defensive and angry, try to make them happy. This way they might realize that they've made a mistake and repair the situation.
For example, a customer had a problem with their experience in your store. They decide to post this online. Don't attack or insult them after seeing the review. Try to clear up the issue as quickly as you can. Apologize if it's necessary. Reach an agreement with the customer to prevent damage to your reputation.  Getting defensive is not an option. You risk of enraging other people who will side with the already angry person.  An outcome like this can surely lower the reputation of the company.
It is essential to listen to different feedback so that you can improve matters that need improvement. This will make the customers satisfied.  This shows that people are being listened to.
Use online tools that manage your reputation
Find software for online reputation management that best suits your needs. A good idea is to check for companies online that way you can keep track of all the comments that are posted online from different people.
Moreover, you can do this individually by reading and responding to reviews about the business. However, it's not enough to see what people really think of the company. Try using online tools to help with the process. They can easily notify a person if someone mentions something about their business.
Read Also:How To Hide Tagged Photos On Facebook?
Maintaining a good reputation is crucial for a successful company. A lot of business owners choose to keep track of the reviews from their customers. You should be one of those people as well.