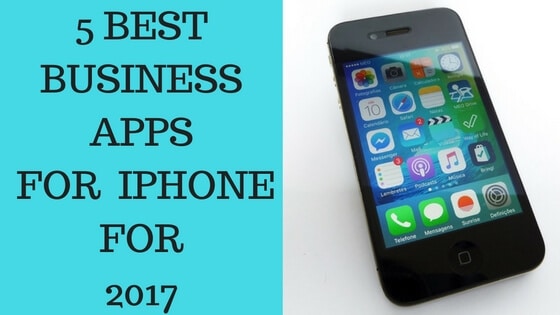 The most important commodity today is time. As a business owner, you're pulled in several directions every single day. It can leave you feeling overwhelmed looking at all the big picture tasks you need to accomplish.
Thankfully, there are thousands of business apps available on your iPhone in 2017 to help keep everything organized neatly in your pocket and not scattering on your desk or floating around in your head. These business apps assist with key aspects of running a business – from delegating tasks to different employees to invoicing, to staying in constant contact when out of the office.
5 Best Business Apps To Set You On Track
With thousands of options in the App store, it's hard to tell which business apps for the iPhone are best for your specific needs. Only you can decide which apps are the most vital, but to make work easier ASAP and below we've highlighted five business apps that will set you on the right track.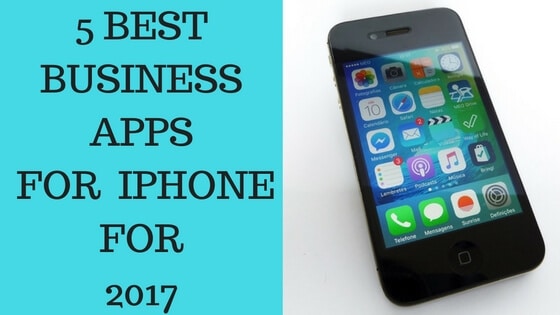 Invoice Ninja
The most vital activity of any business is getting paid for services. Invoicing is an arduous but necessary task, but it doesn't have to be the worst part of the job. There are apps that can help. Invoice Ninja takes invoicing to "ninja-like" levels of simplicity. This user-friendly and intuitive software covers all the bases of day-to-day invoicing including creating and sending invoices and quotations, tracking and receiving payments, expense calculations and much more.
You are reading: Zanti Apk
ransomware
Invoice Ninja offers three options to users. The Free option includes online invoicing for up to 100 clients and unlimited invoicing. The Pro service allows for unlimited clients and advanced features and the Enterprise feature which includes unlimited clients, multi-user permissions and the ability to attach 3rd party files to invoices and quotations.
Invoice Ninja quietly fights the chore of invoicing so you can spend more time focusing on bringing in new business.
Genius Scan
Genius Scan a scanner in the pocket that allows business owners to quickly scan documents and export them as JPEG or multi-page PDF files. Genius Scan can detect page frame, crops the image and corrects the perspective, so you don't need to take a perfectly straight shot. The iPhone app will also remove any unnecessary background from the shot and enhance the legibility of the document.
No more standing around while waiting for a printer to warm up, or worse, make physical photocopies of a proposal or project. You and your employees will be able to scan and send contracts, sales agreement and any important documentation to the office immediately upon signature.
Wunderlist
Whether it's planning a conference or just a quick business trip, Wunderlist helps millions of people around the world capture their ideas in digestible bulleted form.
Wunderlist makes it simple to share lists with employees and collaborate on countless business projects. The app instantly syncs with your phone, tablet, and computer, to access the lists from anywhere. Users can even attach photos, PDFs, presentations. The reminder feature ensures you and your team will never forget important deadlines again.
Send Anywhere
Sending huge files to a client or coworker shouldn't be difficult. Thankfully, Send Anywhere makes the process simple and quick. Send Anywhere is a business app for the iPhone that provides free file sharing with no limitations on file or device type, size, or amount.
Easily share all photos, videos, contacts with as many devices as you want using a simple six-digit key, QR Code, or through social media. The sharing option even has a 10-minute timeout.
Slack
The amount of time wasted in meetings, pouring over long email chains and in quick brainstorm session in the office is incalculable. It could be costing your company millions. Slack is the real-time messaging, archiving and search app for the modern business that brings all your communication together in one place.
Users can organize teams into different channels, make channels specifically for a project or topic and even always talk to the entire company in one simple chat room.
Slack also eliminates the need to remember just where or when a team member sent an important attachment or forwarded those vital sales numbers. Images, PDFs, documents, and spreadsheets can be dropped right into Slack and shared with anyone. It even allows for comments on those files, gives users the ability to start a file for later reference, and makes every interaction completely searchable.
Do you have a favorite iPhone app to recommend to us or other business owners? Let us know in the comment section.