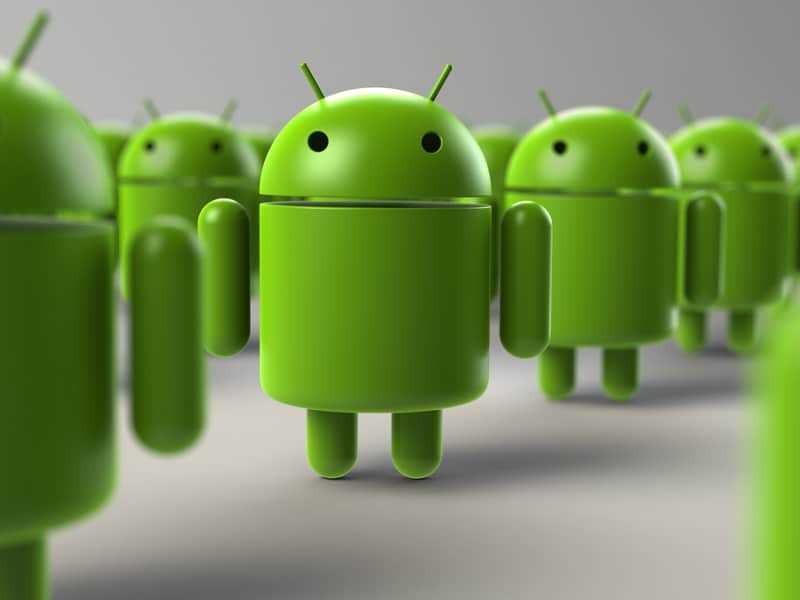 As an operating system, Android has gained from strength to strength in the past 7-8 years as it has taken the world by storm. It's the backbone of the poor man's smartphone and has helped in the exponential growth of the web. Industries like e-commerce, education, travel rely heavily on Android to make their products and services within the reach of lower income group people across the world. Maximum growth in Android phones comes from Asia, Africa, South America, Russia, China and places where a gargantuan market lies. These markets create a severe demand pull for low-cost smartphones that can help them go about the business of their life seamlessly. Android also has helped create a flatter world by offering everyone the same level of chance, audience an opportunity to create products and services that can change human lives.
 Not yet for mission-critical projects
Android with its open source architecture and open APIs is not yet being used for mission-critical applications like military warfare, aerospace engineering, pharma, chemical engineering and other areas that require a high level of involvement and time along with the reward for developers. But in the case of mobile, it is the clear winner at the bottom of the pyramid.ios may have grabbed the higher end of the market but android phones with high tech features are priced just 40 dollars less than their Apple counterparts but offer a host of possibilities that you never knew existed.
Support from the Play store
Incredible support in the form of millions of apps being loaded into the app store makes the life of android users easier. They can write applications on their own and upload it for review. If the review team finds the applications to be in line with their requirements, then they can upload it to the play store by clearly defining the software requirement specification. Few applications and they number in thousands actually fetch huge revenues for their authors as they are downloaded in thousands by their users. Almost every application you download will load itself superbly over a Wi-Fi connection.
Benefit from significant Android applications
When you click on the install button on the play store next to an app, it will identify your phone from the login credentials as they are the same when you created your profile on the phone. Within a few seconds, the install link comes on the phone and then when you tap on it, it will first download and then install itself. During the download and install process, there will be a timer that will tell you how long it is going to take and how much memory it will take.
You will constantly get reminders to update the app from the play store and one tap will update all the apps that need to be updated. For every app, there are certain operating system requirements regarding which version of the operating system, it uses like Donut, Nexus one, Cupcake, Éclair, Honeycomb, Froyo, Gingerbread, Ice-cream Sandwich, KitKat, Lollipop. Marshmallow, Nougat.
You are reading:Zanti Apk
ransomware
There will be memory requirements mentioned and in the play store, only those apps are allowed that can function under any kind of network condition. They are tested for bugs, fixes, piracy, video ripping, religious, child pornography content and when there is the thorough satisfaction that the apps meet all guidelines only then they are released on the app store. Anybody can be an application author and there are no age restrictions.
Looking to the future
Overall it has been seen that prayer apps, productivity apps, music, TV, calendar, organizer, apps tend to do well than most other apps. GPS based apps offering train, rail, airline information are in high demand and these apps do well in paid format also. Ticket booking, railway reservation, holiday package, airline reservation and banking apps are doing well and app analytics and promotional software that can get high rankings in Google and play store is also being highly sought after these days. Experts who can guarantee high rankings in these properties are QuickBooks Desktop Payroll also in demand and can get high compensation for their services as marketing consultants. Android developers and operating system design engineers will continue to stay in high demand as new versions of the software are being rolled out every few months based on technology changes and shifts in consumer preferences. Better camera capabilities and video streaming facilities are what users look forward to in each new edition of the phone and the accompanying Android software.
☎ Call: 1844-722-6675