Are you an event organizer? Do you plan corporate meetings? In order for the events you organize to be memorable, you undoubtedly need the professional assistance of audiovisual experts.
Nowadays, there is a multitude of Vancouver audio visual companies, providing clients with top-notch audio, video, lighting, and staging solutions.
The following tips will help you choose the right AV contractor for your next corporate event.
Determine your exact needs
The initial step of the quest for the right audiovisual company is determining your exact requirements. You're supposed to decide whether you need an AV contractor to establish a long-term collaboration or to hire one for a single event.
For instance, some clients prefer to hire the assistance of AV specialists solely for particular events, while others need their audio and visual solutions for every corporate meeting. It's paramount to be clear about your requirements in order to hire a company that matches your audiovisual needs.
Bear in mind that some contractors specialize in one-time services, even though most AV specialists provide long-term professional assistance. Click here to learn more about residential and commercial audiovisual services.
Check reputation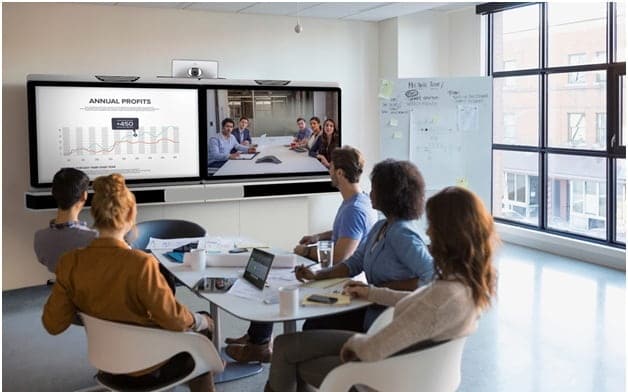 In order to hire the right audiovisual company, you're encouraged to employ a strict vetting process when comparing candidates. After creating a shortlist of prospective AV contractors, make sure you evaluate their performance by checking customer testimonials and references from former clients. It's important not to take these testimonials for granted, as these are provided by the contractors themselves.
Therefore, after contacting the provided references, spare some time to check the public's opinion of the candidates by looking for customer reviews on sites like Yelp. Apart from inspecting the overall satisfaction of former clients, remember to check the responses of AV companies as well. Take no account of audiovisual contractors who are incapable of handling criticism.
Look for creativity
Creativity is of essential importance when hiring an AV contractor, as these professionals are expected to design an appealing audiovisual project to work in your favor. The myriad of technological innovations in this field provides AV firms with the opportunity of creating unforgettable experiences.
For instance, audiovisual experts are nowadays capable of using projection mapping, digital cinema installations, as well as unique sounds and pictures. The ultimate purpose is creating an unparalleled experience for clients. Visit this link, https://www.businessnewsdaily.com/8894-creativity-business-success.html, to check out the importance of creativity for business success.
Inquire about the types of assistance
The most important factor to inspect when hiring an audiovisual provider is whether it provides clients with on-site support. It's vital for the AV firm to send a team of technicians to be present in the course of rehearsals and at the event itself so as to resolve potential issues.
Consequently, you'll have nothing to be concerned about during the event, as the technicians won't allow for any disruptions to ruin the occasion. Also, audiovisual providers are supposed to provide top-notch customer service, handling the issues of clients in a prompt and highly efficient manner.
Check equipment
When hiring such a contractor, you're expected to inquire about the equipment, as it directly affects the quality of sound and visuals. Most of the equipment is supposed to be modern in order to follow the latest trends in the industry.
Stay away from providers who offer unreliable equipment to prevent potential AV problems during the event.  Keep in mind that the audiovisual technicians are required to perform regular maintenance checks for the equipment to produce high-quality sounds.
Check experience
The experience of the provider is of crucial importance when hiring such services, as it speaks volumes about its skills and expertise. Despite the increasing number of AV start-ups, make sure you choose a firm with an extensive experience record.
Moreover, the most effective way of verifying the experience of candidates is by contacting the references provided at the initial interviews.
Consider team spirit
Ultimately, it's important to check whether the technicians have a teamwork mindset, which is essential for establishing a good collaboration with the other professionals involved in the project. Read more about the benefits of teamwork in business.
Conclusion
Investing in AV services is the key to successful events!