Apple has never stopped amusing its customers with out-of-the-box technology and design standards. The quirky techniques, uncommon use is what makes an iPhone stand up to its name.
We are often struck by the crisis when there's a need to transfer files from iPhone to PC, installing iTunes, transferring files single-handedly, managing contacts, etc. Using iTunes is not an easy task, and there are many complications to it, but if you want to transfer your files or contacts which we are going to talk about here, there are certain alternatives that you can try to avoid using iTunes.
Important Guides for every iPhone User:
We will be discussing transferring contacts using a software named Wondershare TunesGo Retro, using iCloud, a third alternative and finally use your SIM, which at some point involves the use of iTunes.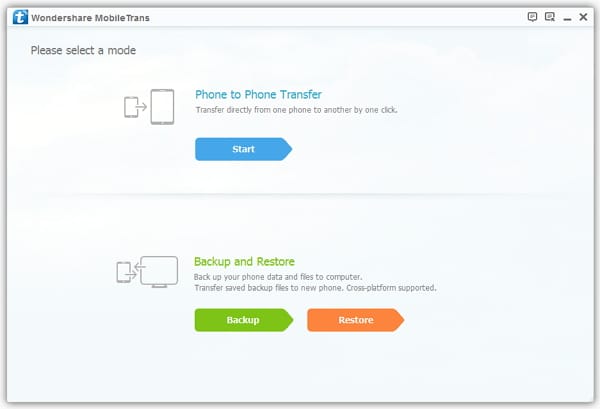 How to copy contacts from iPhone to PC using Wondershare
Wondershare TunesGo Retro is a program which has received a lot of appraisals, and it is rightly entitled to that. It allows you to share and transfer music, videos, contacts, etc., without much of a hassle and any data loss.
If you ask about its music sharing capabilities, you can transfer music between your iDevices even without iTunes easily; it also gives you the added benefit of transferring playlists as a whole and lets you convert the iOS incompatible file types to compatibles.
The key thing, i.e., the contacts and texts can be managed effectively using Wondershare TunesGo Retro; you can create chat backups and transfer your contacts easily using Windows Outlook, Live Mail, Vcard, etc.
With that said, you are going to find the answers to 'how to copy contacts from iPhone to PC' in the detailed steps mentioned below.
Step 2 – Connect your iPhone using the USB cable and wait till the software detects your device and shows it in its primary menu.
Step 3 – Go to the 'Contacts' tab present on the left sidebar and click on it, a drop-down will appear asking you to opt for Contacts saved on device and iCloud. Once you select these, all the contacts will be issued in the center section of the screen, as shown in the image below.
Wondershare TunesGo Retro is simply the best replacement for iTunes.
How to copy contacts from iPhone to PC using iCloud
It's quite easy to copy contacts to the PC using iCloud rather than iTunes. There are two methods that you can follow to get your iCloud contacts on the PC, one of them includes using Vcard export and another demand a software, we have mentioned both briefly.
Exporting Using Vcards
For this process to work, you must have a backup of your contacts on your iCloud storage.
Step 1 – Once you have your contacts up on iCloud, open a browser on your PC and login to your iCloud account.
Step 2 – Select the contacts according to your needs, for multiple selections use the 'Ctrl + Shift' keys.
Step 3 – You will see a clog-wheel button on the bottom right of the screen; you can choose to export your contacts as Vcards from there.
Using third-party software
There is a third party software named 'Copytrans,' you can use this to import your contacts from your iCloud if the above option doesn't work for you.
Install the software, run it and connect your iPhone to the PC.
Once you are on the main screen, click on the 'More' tab present at the top right corner and from the drop-down, select 'Cloud setup.'
In the next panel select for a new connection of iCloud account, enter your login details, and the software will automatically load your contacts. From there on you can export all contacts or the ones you want to specifically.
How to copy contacts from iPhone to PC using any other iOS app
sans-serif;">Any trans is an active and fluent app to fulfill your iOS data transfer needs. It allows you to transfer contacts simply using CSV or VCF formats. You can use this software to transfer contacts from an iPhone to a PC or from an iPhone to another iPhone easily.
The app also gives you the freedom to edit contacts within it, which means while making a transfer you can edit the name or number on your PC screen itself.
sans-serif;">Step 1 – Download Anytrans and install it, connect your phone to PC using USB and run the software.
Step 2 – After recognizing your device, the app will take you to its main page, therefrom a list of options, choose the one marked 'contacts.'
Step 3 – The contacts icon will take you to the contact management page where you can see the complete list of your contacts, you can select the ones you want to copy to your PC/Mac and click on the icon in the right-hand side of the top bar (as shown in the image).
sans-serif;">This is a similar app to the Wondershare TunesGo Retro, and it's easy to use as well.
How to copy contacts from iPhone to PC using SIM card
You will need to use iTunes for this particular process; the steps are as mentioned below.
Step 1 – On your iPhone go to Settings and scroll down to 'Mail, Contacts, Calendars' – then, select it and further click on 'Import SIM Contacts.'
Step 2 – After doing the above, connect your iPhone to your PC and run iTunes, once your device is detected, go to the info tab on the top bar.
Step 3 – Tick the 'Sync Address book' box and then the 'Sync' button below and you are done, all your SIM contacts have been successfully copied to your computer.
These are the best ways that will help you keep your contacts in a safe and secure place, in case you lose your phone or something like that.