I have come across several different video players for Windows phones, but unfortunately, all of them are limited to certain video formats, which makes them useless at one point in time. You can download many video formats for good quality and sound but all the video players can't play all formats. In this article, We will talk about one of the best video Player. It lets you play almost all video and audio formats. Down below you will also get the direct download link to the application. Just have a read of this complete article.
Recently, I learn about MoliPlayer which is quite amazing, and I must say better than other available video players for Window phones.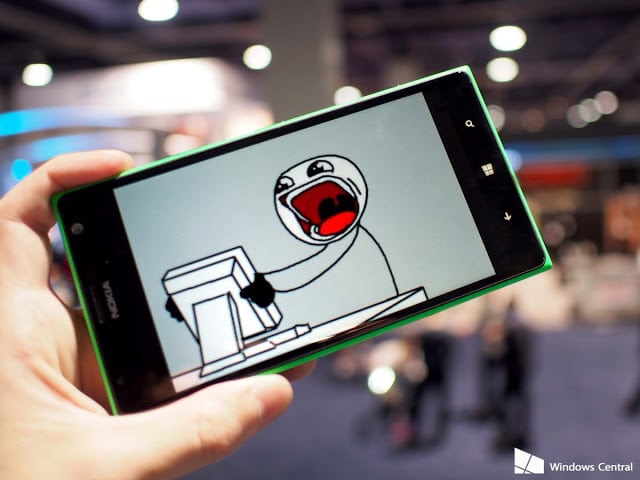 An introduction
MoliPlayer is one of the best video application for the users of Windows phone because it is the only player that supports more than one hundred and twenty video formats.
Read Also : Chrome Flags for Mobile and PC
Yes, you heard right, the 120 video formats are supported by the MobiPlayer. It means you can play with it any video as it sports various video codecs whether it is avi. Or mkv. Or any other format. You can access the contents of your video on an SD card as well as copy the videos you have saved on your PC or Mac via Wi-Fi network. It also includes the options to search and download videos from the internet.
Although, you will find several different media players on the store of Windows phone MobiPlayer works like a charm in every regard. You just have to try this app to feel the real experience.
However, there is one issue with theMobiplayer is it is not available for free. I want to use it then $4 is the amount which one has to pay.
MoliPlayer has some noteworthy features make it a perfect Video player. It supports all video formats and displays thumbnails of all the videos. It will help you to recognize any video with the unreadable title.  MoliPlayer Pro app is simple to use and features easy gesture controls. Just swipe for volume, brightness and FF/REW, and you are done.
You will get 4.5 out of 5 stars rating of this app in the top rated websites. MoliPlayer App's size is approximate 10mb and its work with Windows 10, Windows Phone 8.1 & Windows Phone 8.
Read Also : AnimeFreak Alternatives 2019
So, if you are ready to pay the 4 USD for this application, then there is not a big deal for you. On the other hand, if you do not want to pay then you should read this article.
Below you will find a complete set of steps showing how to download the full version MobiPlayer on your Windows phone for free.
Simply, follow the step by step instructions:
For the users of Windows 8.1
Find below the step by step instructions on how to download the MobiPlayer on your Windows 8.1 device.
1. On your window phone Go to Settings> Region and change your region to China.
2. Now, click on the "Restart phone" tab
3. Once you restart your phone visit the Windows Phone Store and find MoliPlayer
4. Click on the app of Moliplayer and complete the installation.
5. After complete installation, click on the MoliPlayer
6. Now, a new screen will pop up on your phone containing some Chinese text. Do not worry about it. Just click on the bottom link.
7. This is it. Now, you have successfully downloaded the Moliplayer on your Windows Phone for free of cost.
For users of Windows 10
Below you will find the step by step instructions for Moliplayer installation on the Windows 10 phone users.
1. On your Windows phone visit Settins>Time & Language, now click on the "Region" option and change your region to China.
2. Then restart your phone.
3. Once your phone reboots, go to the Windows Store and search for MoliPlayer.
4. Install the MoliPlayer successfully on your phone.
5. After a complete installation open the MoliPlayer app on your phone which will pop up a new window containing some Chinese text. Do not worry about it and just click on the link mentioned in the bottom of the pop-up page.
Final Step – After a complete installation of the player. Go to the settings and switch the region from China to your area and click Restart.
It is quite an important step that you cannot skip as Microsoft send regular updates to your device as per the location. Hence, you must change your region after the installation of the MoliPlayer app on your phone.
Read Also : Pro Tips To Remove VarianceTV
If you have any questions and concerns regarding the MoliPlayer installation on your Windows phone, then you are welcome to reach us. Only leave your comment in the box below and we will get back to you within 24 hours or less. And If you know any other alternative to this app then feel free share with us.
Also, if you liked the informative blog then do not forget to share it further.