As you all know, Facebook is the most popular social networking website. Each and everyone is addicted to using Facebook. So there are a lot of chances to lose your control from your Facebook profile.
Any can steal your information or details from your public profile and misuse it. So you need to secure your Facebook account. If you are addicted to using extension or add-ons, or application, you can be the victim of an attack by malicious application or software or hacker which can damage your account.
You are reading:  New And Working Download DroidVPN Premium APK
So you need to learn that how to secure your Facebook account.
In this article, I am going to share a trick to prevent your FB account from malicious attacks and hackers.
Tips to secure your FB Account
Here is everything in this post, you need to follow to secure your Facebook profile.
Avoid Clicking On Spammy Links
Hacker mostly sends you spammy links to access your information. As you will click on those spammy links, the hacker can have your account access, and they access to do what they want with your account. So I would suggest you that never click on those spammy links. These always links in the form of shortening links.
Avoid to Use Application on Facebook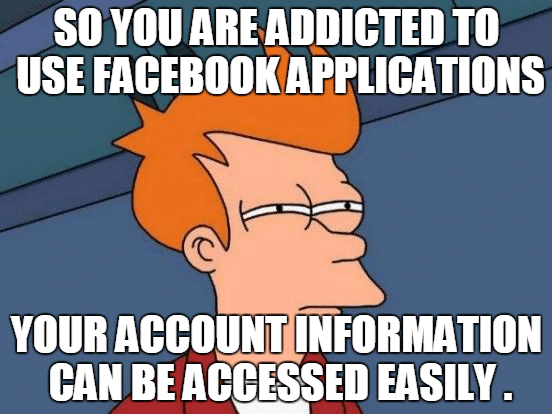 These day use of Facebook Application becomes a trend. Everyone is busy in finding the best friend, or best match something like this. But they don't know that they are giving the access to their account information to those applications. This application can store your credentials and private information in their database and can misuse it for their purpose. So I will recommend you to avoid the use of Facebook Application. I suffered from this.
Download Notifications or Videos
Sometimes, when you are trying to open a video link, shared in your newsfeed or on Facebook wall, it asks you to update your codec which is necessary to watch that video. This can be a virus. As you will click on update Codec, a program can be installed on your system which can steal your private and important information.
Avoid to Click on links from Facebook Team
Yes, sometimes, you can receive the message from the account with name Facebook team, Facebook security, etc.will click, and they can ask you to click on a link they will share. Never click on those links. These are cooking stealing applications. If you click on those links,  you can lose access to your account.
Add Your Phone Number
Always add your working phone number to your Facebook account and make its visibility to Only Me. So if anytime, your account has been hacked, you can easily recover it.
Add Security Question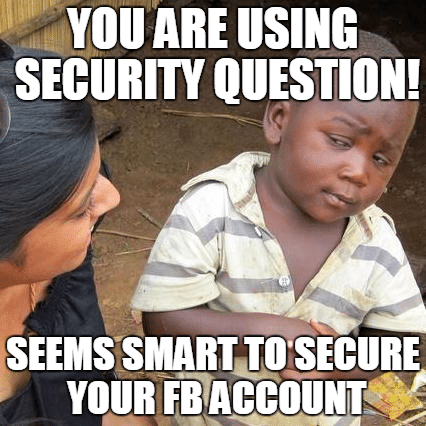 Add Security Question as a Secondary option to get back your Facebook account. Choose a Question, Answer to which only you know. Or add any other unique answer which nobody knows but make sure you are able to remember it.
Change Your Password
If you want to keep your account clean or secure, you should change your password frequently. It is necessary to prevent hackers to access your FB account Information.
Only Add Known friends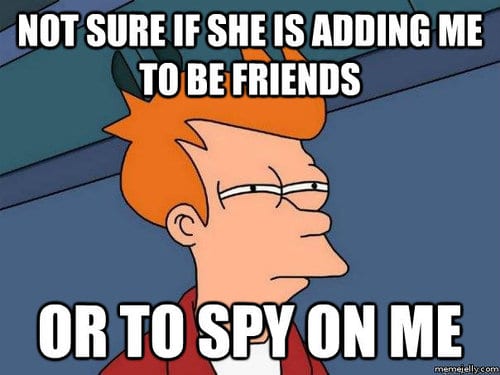 Yes, it is important. Many time, we add friends randomly. So if you want to secure your account, add only those friends, whom you know personally otherwise it can harm your account.
Turn On Notifications
When you log in to your Facebook account, so whenever you login, you get a mail from Facebook with information about time, date, Operating system and Browser.
Use Anti-Virus
Run anti-virus software on your computer so you can clean any affected file or malicious program from your computer.