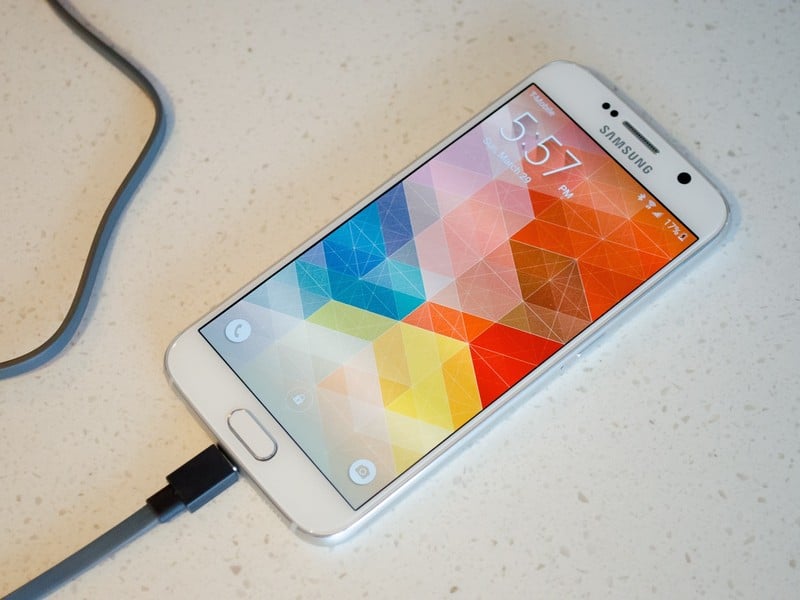 We all know what rooting is and what effect it do in your beautiful device but if you don't know what root is, don't get panic, I promise you will know everything by the end of this article. Rooting your device is not the only thing you need to do with your device, after rooting your device how will you manage your device settings, main options and anything which you can do after rooting.
After rooting your device, you have to get a manager who manages all these apps, and most popular Root manager is SuperSu as many users use it from around the world, but there is one more manager who is far better than SuperSu and helps you to manage your Android device more easily.
About KingUser APP APK
KingUser app APK allows you to manage your device after it gets root as KingUser APP and SuperSu also need a rooted device to work, and if you want to root your device, you can root it with Root Master, KingRoot and also can check my another article articles for rooting process. There are many apps out there which will help you to root your device easily. Now let's get back to the track, so KingUser APK is the best alternative for SuperSu app. If you are using SuperSu or SuperSu Pro, you have to try KingUser App ones.
KingUser App has many features like SuperSu Pro and also more than it, It is also free to use app anyone can download it free. You can customize more your Android devices, but you have to choose the right root manager for this if you are advanced android user and already rooted your device you should try KingUser APK once and then tell me whether it is good or not. In this article, I am going to tell you each and everything about KingUser App and its features.
I will also share some rooting knowledge for those users who don't know what rooting can exactly do. Our Android device also came in jail just like iOS device; we do not have permissions you to use some of the options in our Android device and only have some restricted licenses. There are many apps out which required the rooted device for working because they access that part or option of our device which Google or our mobile company does not allow us to access. So, rooting is the process through which we break that jail like thing and get access to all functions of phones.
After rooting your device you can fully customize your device by many apps that do different things, but there is the main app you need to manage your rooted device then it comes to download and install root manager to our phone, and most of us uses SuperSu as it is most popular app but KingUser APK is one of the best and biggest competitors of SuperSu. Now let's talk about features of KingUser app APK.
Features of KingUser APK:
There are many features in KingUser app that are similar to SuperSu Pro and also is free for all. You can also manage permissions for all apps and function which will also help you to increase your device performance, and Latest version of KingUser APK also uses material design which is far better than SuperSu Pro. It helps you manage your device easily with just a few clicks.
You can easily manage all permissions with the help of KingUser app.
You can also uninstall system apps that come pre-installed with phones.
You can also edit the list of all apps that started automatically after your device boots, which will help you to allow performance of your device.
KingUser app is free for all users.
It also has the feature to optimize your device and increase its speed with just one click.
You can also uninstall this app anytime you want it to get uninstall.
I told you many features of KingUser app which clearly proves that how much this app is better than SuperSu its competitor app. Now let's talk that is it good to root your device. Yes, it is good decision to root user device and also No, it is not good decision because If you have good knowledge about rooting and can handle device after it get root then you should root your device, but if you don't have any clue that why you are rooting your device or rooting your device for small reasons then it is not good decision. As the rooting process can also damage your device with just one mistake.
Read More:
Phone companies and Google do not like this all that's why after rooting your phone or while rooting it they do not take any responsibilities of any damage caused to the phone. Your device warranty also will be no more; you are entirely responsible for any damage or issue caused in your device. The rooting process is not so complicated or something it has become simple process thanks to an app like Root Master or KingRoot which allows the user to root your device with just a single tap. But there are some points which you have to remember while rooting your device, Battery level of your device should be more than 90% and also have good internet connection.
How to Download and Install KingUser APK (Rooted Device):
You will not find this app on Google Playstore as it is not yet officially available on any app store. You have to download it from the website, follow below steps to download and install KingUser  App APK on your device.
When download gets completed, open KingUser apk file.
Now tap on Install button to install KingUser on your device.
Now close it and open KingUser app.
Now KingUser app has successfully installed on your device, and you can manage your rooted device now with all new features and controls.
Final Words About KingUser APP APK
I am not responsible for any damage to your damage while rooting process with KingUser App APK, do it on your responsibility. If you have any query related root or KingUser just comment below and if you stuck anywhere or any issue occurred during any step just leave it there because your device can damage while rooting if done it in wrong way and always backup your data before rooting your device. We will reply as soon as possible to all your queries.