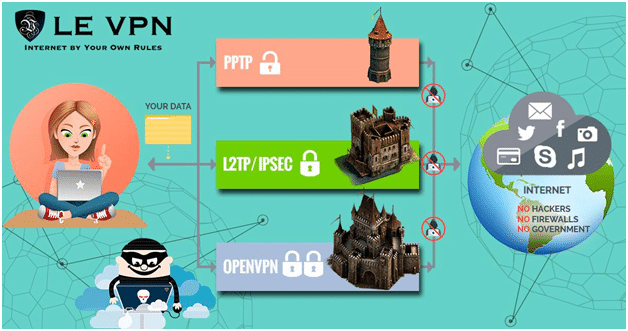 Do you know the best way of accessing websites which have been blocked by a network administrator or by any academic institution? A VPN is an ideal solution for that.
That type of software lets you connect to a website that has been blocked by someone or gives you the option of being anonymous on the Internet, though you cannot be completely anonymous online. Le VPN is one of the highly useful tools which offers you these possibilities.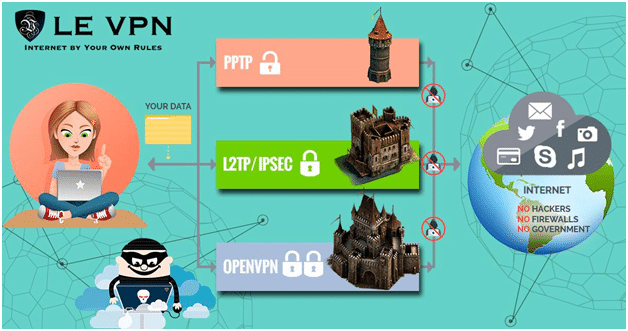 Let's start talking about this software by discussing its company background. Le VPN was founded in France in 2010 and has since developed internationally. The company aims at helping its users to protect their privacy and unblock restrictions based on geographical locations for various websites such as BBC and Netflix. They also support access to the torrent on some of their dedicated servers in the Czech Republic, Netherlands, Luxembourg, and Canada.
Salient features of Le VPN: –
Amazing Speed
SmartDNS and HybridVPN
Risk-Free Trial
Multiple locations
Superb privacy
The speed of Le VPN: –
One of the most impressive features of Le VPN is its speed itself. The tool has tons of reviews from customers stating that their speed never drops while they are using this VPN.

It has been duly observed that if the internet speed happens to drop, it will only be from 4.39 to 3.99. Moreover, if we consider the fact that a VPN has been used, it is a good speed.
SmartDNS and HybridVPN
Le VPN's SmartDNS helps you to unblock your favorite TV channels in the UK, US and France even when you are traveling abroad. Furthermore, the SmartDNS provides you with an encrypted and secure online connection. It also unblocks all medias from the pre-defined list of Le VPN thus allowing you to access content from the US, France and the UK which is blocked when you are outside of these countries. Le VPN also offers the HybridVPN which is an ultra-fast connection for there is no bottleneck speed and the connection is no longer encrypted as it is usually with a VPN. Unlike the SmartDNS, the HybridVPN allows you to access the most popular media in other regions without doing any configuration changes to your devices.
You are reading: Zanti Apk
ransomware
Le VPN Trial without risks!
There is no doubt that I am trying my best to provide a clear review of Le VPN. But still, a sure shot way to find out whether that VPN suits your need or not is to try it yourself. The company designed a feature offering the clients the opportunity of purchasing this VPN for seven days with a money back guarantee. When talking about their refund policy, here is what the Le VPN page says: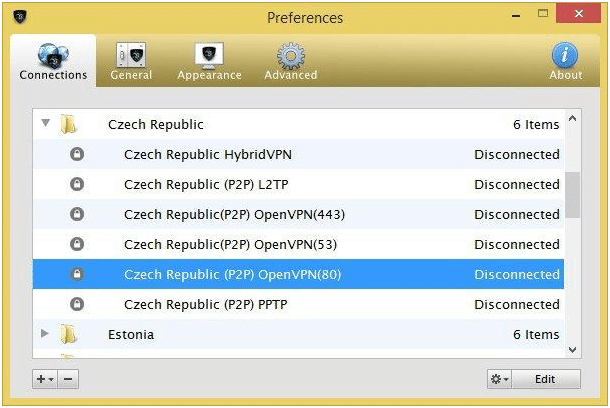 "Account Holders may cancel their account with the full refund within the first seven calendar days after first registration in Le VPN. Full refunds will only be issued to Account Holders who voluntarily cancel their service within this first seven days after purchase. If an Account Holder is terminated for violation of the terms, then there will not be any refund of any remaining account balance. All money back requests must be made using Le VPN support tickets."
Also Read: How to Test If VPN Services Work
Multiple Network & Server locations
Le VPN manages a huge network of VPN servers all across the world. They are known as one of the supreme networks that have servers located in almost all the key regions. This is quite a relief because this means that you will be able to access major events and browse popular websites without any problem all across the globe. The company has servers in 114 countries and trying to expand it more in the future.
Security and Privacy
There are various apprehensions and misconceptions about privacy and security levels on the Internet. But if you use a VPN, especially because you are not willing to be tracked or you just want to maintain your privacy online, then you should choose a VPN that does not log users' IP addresses. Le VPN is efficient in this respect as the service claims that it never keeps any traffic logs or anything else related to this. You can also read more about this on their Terms of Use page: –
"Le VPN does not and will not actively monitor user sessions for neither inappropriate behavior nor do we maintain direct logs of any customer's Internet activities. However, Le VPN reserves the right to investigate matters we consider to be illegal or violations of these terms and conditions."
Le VPN's tool covers the client on the security side as they go hand in hand with the most secure protocol Open VPN and it also allows for PPTP and L2TP/IPsec connections. This is a great advantage for users who wish to extend the compatibility to a very wide range of devices including Android, iOS, and even routers.
What I Found
One of the several factors that I check before testing a VPN is the level of security and privacy that it offers. Much like Apple, I am also very cautious about the whole privacy thing. This VPN is one of those who takes care of privacy very well.
Check out: FREE VPN AND ITS WORKING
Conclusion
I am quite satisfied and would love to share that Le VPN has an awesome Windows client (which I used while testing their service). Le VPN also provides the custom client for iOS and Mac. So, if you've got an iPad or iPhone, you are pretty good to go. Android users although have a great advantage. And if you want to check out its detailed review which also includes its speed test and much more features visit Anonymster.